Darth Vader Lightsaber Raspberry Roll-ups Recipe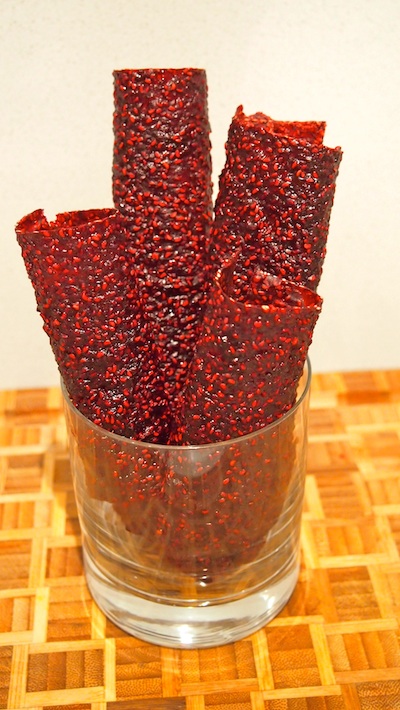 Darth Vader Lightsaber Raspberry Roll-Ups
Cook time
3 hours
Total time
3 hoursFrom the kitchen of: Rebecca Weller – Vegan Sparkles
Serves: 8Goodies
4 cups of fresh or frozen raspberriesInstructions
. Pre-heat the oven to 90C/195F.
. In a pot over medium heat, gently simmer raspberries until the mixture is the consistency of apple sauce.
. On a baking tray, spread the mixture onto baking paper to about 5mm in thickness.
. Bake for 2.5 – 3 hours or until the mixture comes away from the paper easily.
. Allow to cool, then slice with a pizza cutter and roll up.
. Enjoy them with your favourite Star Wars episode! And if you want to wrap one around a torch and pretend it's a lightsaber, I'm totally down with that.
BIO: Rebecca Weller is a Holistic Health Coach passionate about helping women transition to happier, healthier lives, re-ignite their sparkle, and fall in love with life again. Rebecca provides one-on-one health coaching, hosts regular wellness events, is the author of eBooks: 'Eating for Energy <http://vegansparkles.com/eating-for-energy/> ' and 'Dessert SuperSmoothies <http://vegansparkles.com/dessert-supersmoothies-ebook/> ', and creator of The Sparkle Project <http://vegansparkles.com/the-sparkle-project/> . Get your sparkle back at VeganSparkle.com [http://vegansparkles.com/> ]
[http://www.facebook.com/VeganSparklesRebeccaWeller]