The Best Christmas Day Desserts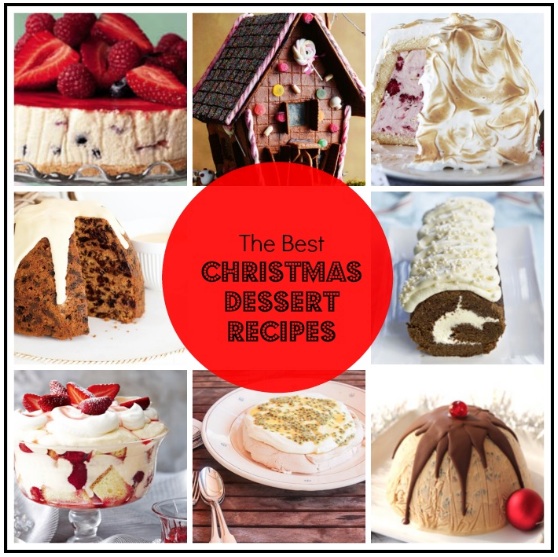 The Best Christmas Day Desserts
There is no better way to end a meal than with a delicious dessert and this is never more the case than at Christmas time. As full as we may feel after enjoying a delicious Christmas lunch with all the trimmings, we all know what's it like to be sitting at the table thinking you can't possibly eat another bite – that is until you spot the selection of irresistible Christmas dessert, just begging to be eaten and enjoyed.
Let's be honest, who can resist a slice of Pavlova, a spoonful of Trifle or just a small piece of Nan's Christmas Pudding. It can be difficult trying to decide what desserts to make for your Christmas celebrations, so we've done the hard work for you and put together a collection of delicious and irresistible Christmas desserts that are sure to be the perfect way to finish any Christmas day meal.
What better way to kick off our Christmas Dessert Collection than with this gorgeous Mixed Berry Cheesecake? I know I certainly couldn't resist a piece of this festive looking dessert!
Every Christmas we look forward to enjoying a bowl of our Mum's Trifle. As delicious as it tastes, I have to admit it certainly doesn't look as spectacular as this Strawberries and Cream Trifle from taste.com.
Do you have trouble deciding between Trifle and Cheesecake? Don't worry, we've found a solution! Introducing the Trifle Cheesecake – problem solved!
While an attempt to make this Fairytale Gingerbread House by Adriano Zumbo is certainly not for the fainthearted, the end result is certainly well worth all of the trouble. Can you imagine your families eyes lighting up when you place this amazing creation on the table?
This Gingerbread Bouche de Noel from BBC Good Food, is a twist on a traditional chocolate Christmas dessert.
This Christmas Ice-cream Pudding is a great way to enjoy a traditional dessert on a hot summers day.
Why not give a classic Bombe Alaska a festive twist with the addition of berries?
How sweet does this Meringue Christmas Tree from Kidspot look? It's almost too pretty to eat!
Pavlova is always a popular Christmas dessert. What's your favourite topping?
No Christmas Dessert collection would be complete without a Traditional Christmas Pudding.
What is your favourite dessert to make at Christmas? We'd love to hear from you!
Lauren Matheson: Google +