The Crazily Creative Way One Mum Makes Heathy Food Fun!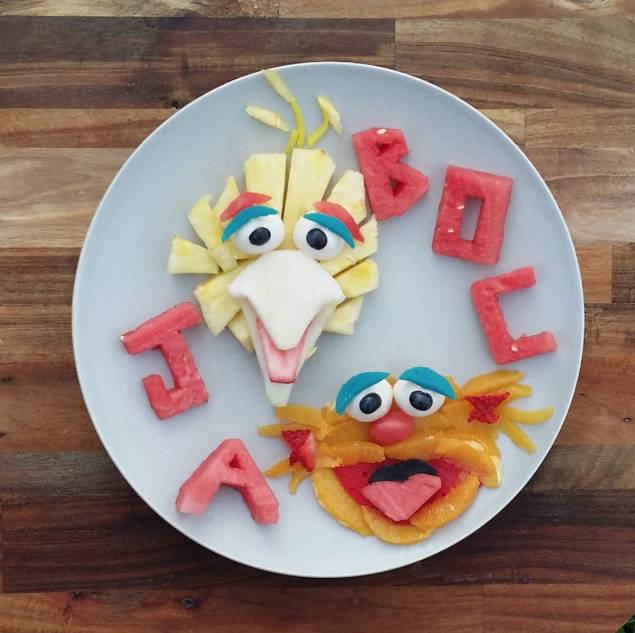 For many of us it's a struggle making sure our kids eat a wide variety of foods as well as eating enough serves of fruit and vegetables.
One Mum has come up with a fun and creative idea to help her two year old son eat well by preparing and presenting his meals in the shapes of his favourite cartoon characters.
Image from Instagram
Melbourne based Laleh Mohmedi says she has always been passionate about advocating healthy and organic food for children and says her idea to create fun meals for her son Jacob came about when:  "A few months ago I decided to turn Jacob's pancakes into a lion which could have easily passed as a bear – he absolutely loved it and it progressed from there…. Every night before bed Jacob requests a character that he would like for me to make the next day – these characters are from books, toys, cartoons or something that has caught his eye that day – he has even asked for Michael Jackson!"
Images from Instagram
Amongst the amazing creations she has put together so far, Laleh's personal favourite has been Alex the Lion from Madagascar and The Lorax while Jacob's favourites are Chicken Little and Mr Peabody.
Images from Instagram
Laleh's creations are incredibly lifelike and full of fun details, and while they may look time consuming,  she says that they actually don't take very long to make "Each meal takes approximately 20 – 35 minutes depending on the ingredients and complexity of the character."
Images from Instagram
Laleh currently works as a senior medical recruitment consultant but is hopeful of publishing a book full of fun recipes and ideas to help other parents out there make yummy and healthy food for their kids.
If you'd like to see more of Laleh's creations, make sure you follow Jacob's Food Diary on Instagram.