The Perfect Scone Recipe – Infographic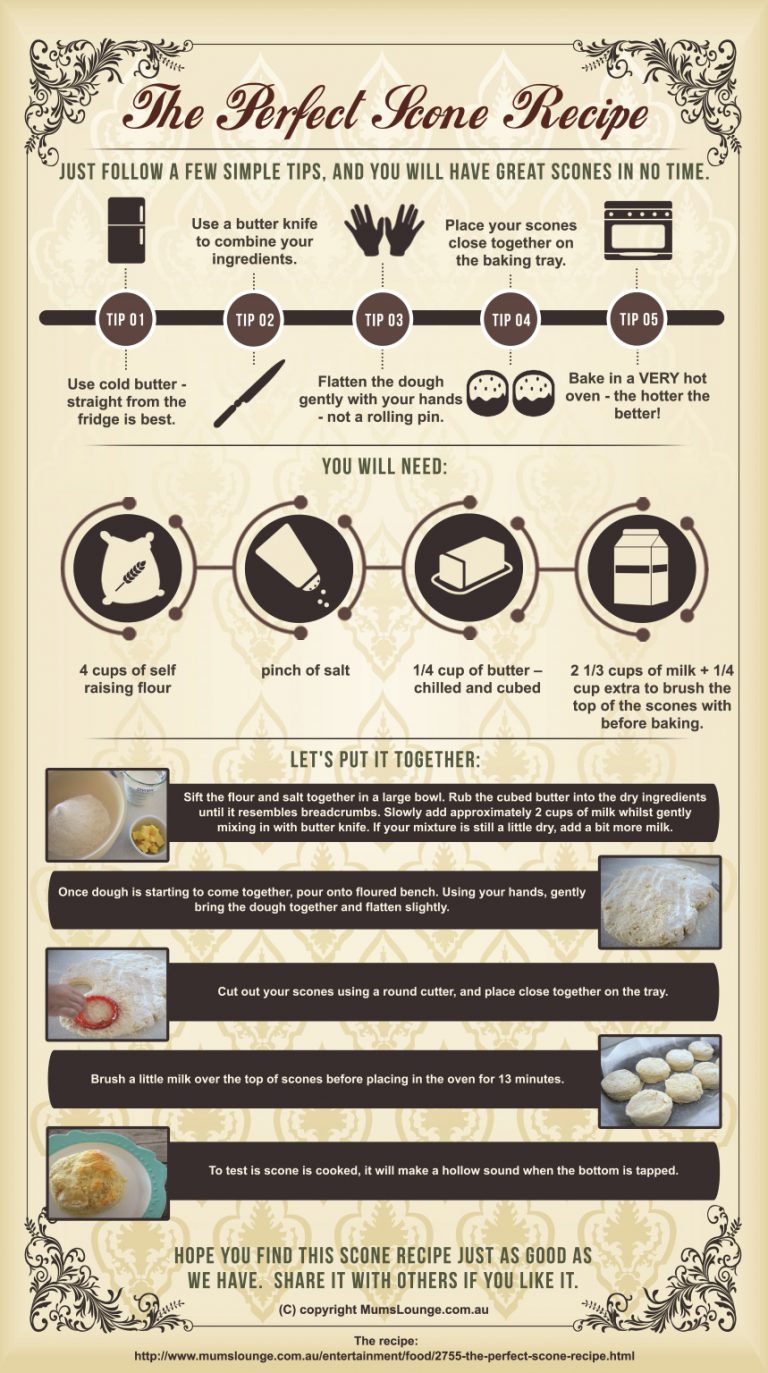 The Perfect Scone Recipe – Infographic
Making the perfect scone may seem challenging to the uninitiated. But there is a process to it.
Now most recipes have a lot of words and can, for some, be difficult to use. We all learn in different ways. If you are using video – you have to keep restarting it. If it is audio – you don't have a picture of what to do. So we though a great way to show you how to make the perfect scone is by using this chart below.
Our chart shows you steps to follow and the ingredients to use. Less words, more pictures.
The actual Perfect Scone Recipe explains the recipe in the traditional way. Read on!
Get The Infographic! Read the Scone Recipe!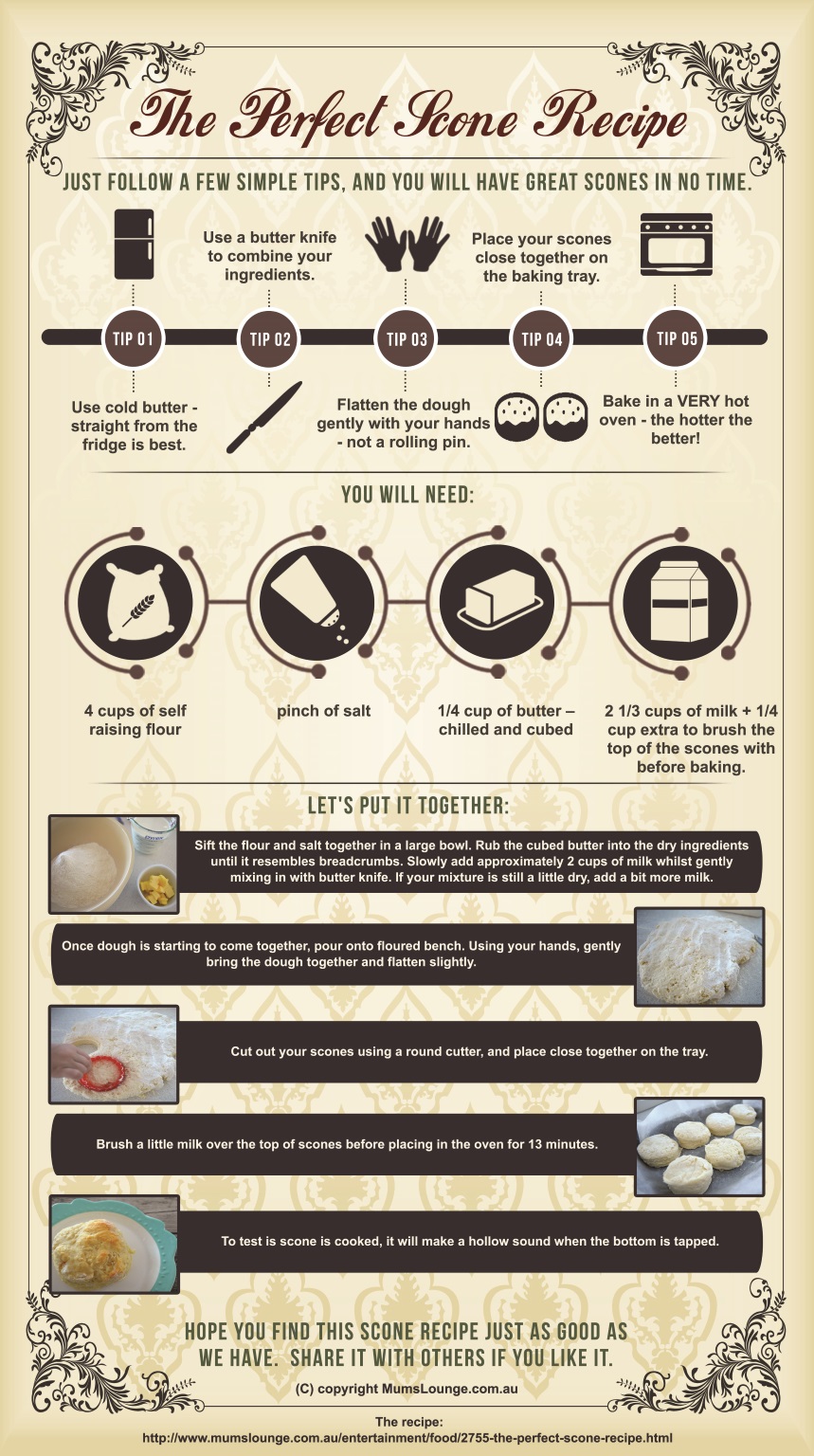 This chart is a low resolution version. It is not suitable for printing.
Enjoy.
Hope you find this recipe just as good as we have. Share it with others if you like it.
Share on Twitter [Tweetables]
The Perfect Scone Recipe as an Infographic! <Tweet This!>
Best Scone Recipe as a Chart! <Tweet This!>
More Cake Recipes
For more recipes like this, click here to go to other Cake Recipes in MumsLounge.com.au.