Thermomix Recipe: Double Chocolate Chip Cookies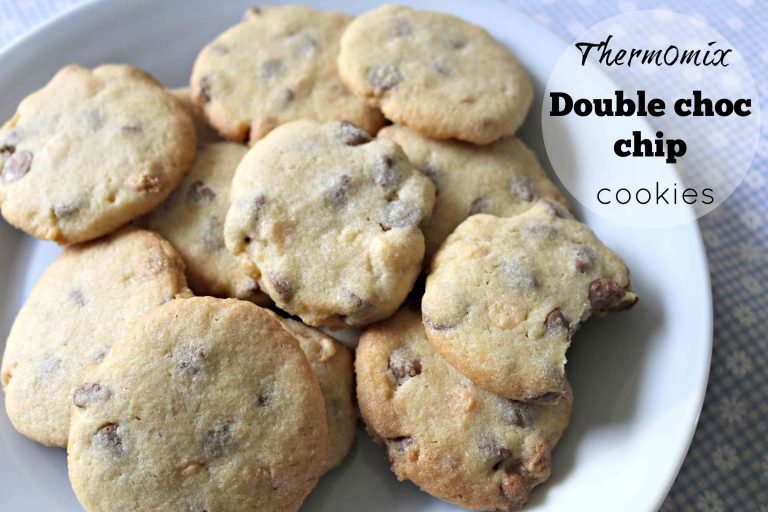 Double Chocolate Chip Cookies in the Thermomix
There are so many lovely recipes out there for chocolate chip cookies, but this one is definitely my 'go-to'. In fact I make them so often that I don't even have to look it up anymore. It's so simple, it always works and the kids LOVE them. I also always have the ingredients in my cupboard (as they're pretty basic), so they're a no-brainer to whip up whenever you need them.
Thermomix Recipe: Double Chocolate Chip Cookies
Ingredients
150g butter
180g raw sugar
1 tsp vanilla extract
1 egg
300g plain flour
100g white choc chips
100g milk choc chips
Instructions
Preheat the over to 180 degrees.
Place the sugar in the thermomix bowl and whizz it on speed 9 for 5 seconds to create caster sugar.
Add the butter and vanilla and mix on speed 6 for 30 seconds.
Add the egg and mix on speed 5 for 30 seconds. Scrape down the sides and repeat.
Add the flour and mix on speed 4 for a minute until you have a cookie dough consistency.
Add the choc chips and mix on reverse speed 3-4 for about 30 seconds or until combined.
Line two trays with baking paper and roll the dough into little balls roughly the size of a 50 cents piece. Make sure you leave a few cm spaces between them.
Lay another piece of baking paper over the top of them and flatten each ball with the heal of your hand.
Remove the top sheet of paper and pop them in the oven.
Bake for 10-15 minutes or until light to golden brown.
Allow to cool and enjoy.
https://mumslounge.com.au/lifestyle/food/thermomix-recipes/thermomix-recipe-double-chocolate-chip-cookies/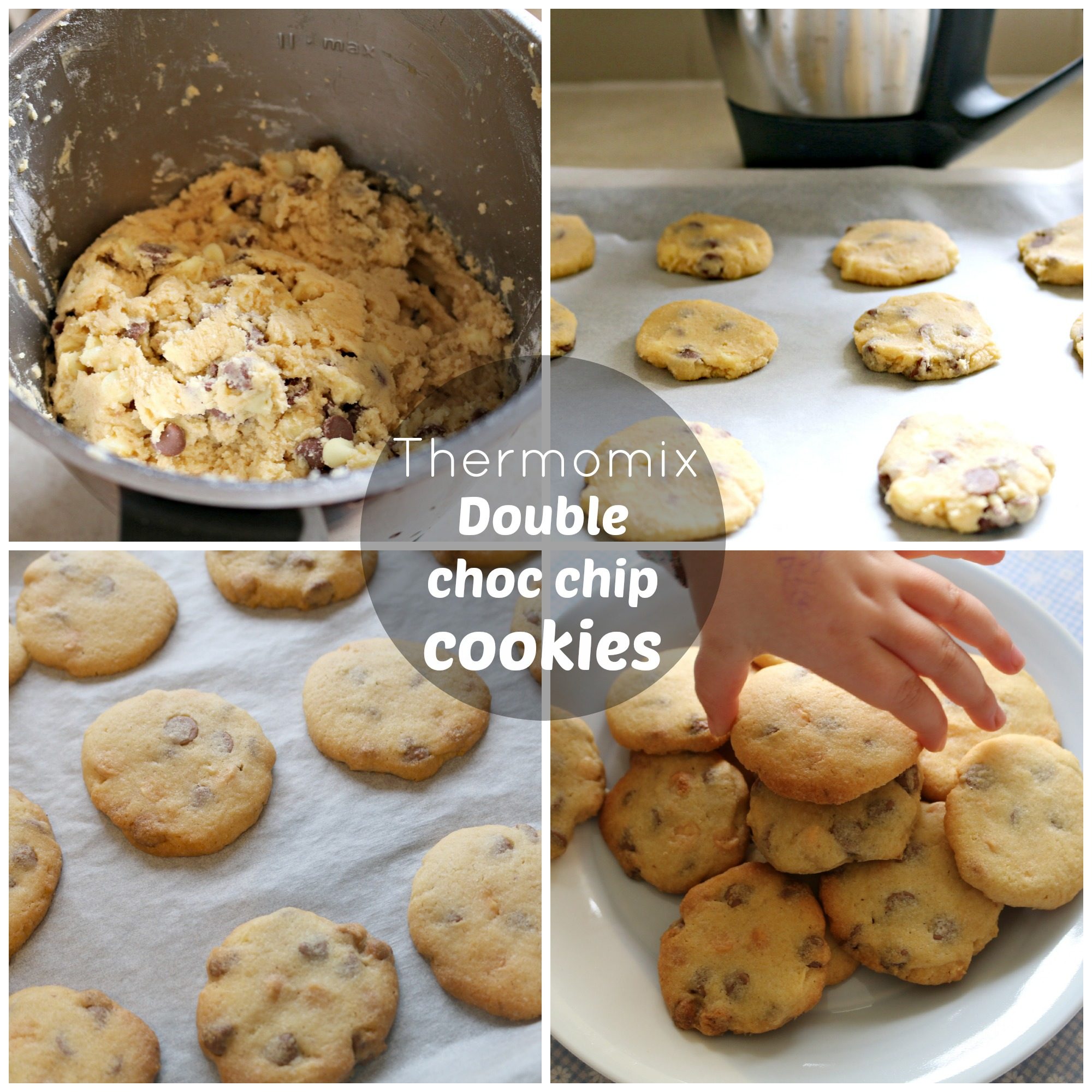 This recipe takes about 5 minutes to prepare and 10- 15 minutes to bake, so you could even make them for lunchbox snacks whilst the kids are having breakfast in the morning.
Robyn from www.mrsdplus3.com is a thirty something, British, stay-at home-mum of three, living on Sydney's beautiful Northern Beaches. I'm also married to my best friend (who helps reduce the chaos). I'm a fairly new lover of cooking & couldn't live without my Thermomix. I'm not the hugest fan of craft (or mess for that matter) but we give it a go occasionally. I never leave the house without my camera and am always striving to get that perfect shot! Stick around for some honest & amusing stories about motherhood, Thermomixing, photography, surviving the school run, camping with kids and just about everything in-between.
More delicious recipes at Mums Lounge: