Broad Bean, Pea, Buffalo Mozzarella and Herb Salad Recipe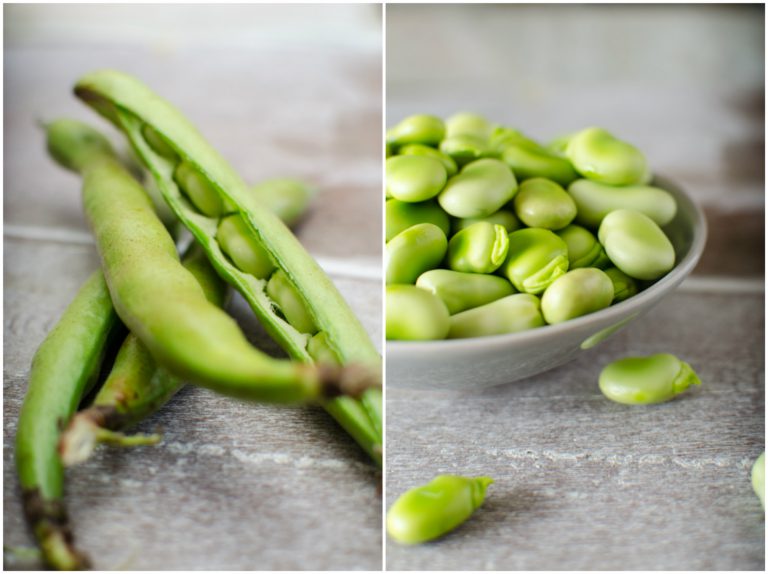 I've been eating a lot of vegetarian meals lately, my sister-in-law (a vegetarian), would be proud. Don't get me wrong, I'm a carnivore through-and-through. I love a good rib eye steak or a slab of melt-in-your mouth pork belly but when you get vegetables at their peak of the season, it's really hard to go past them.
As soon as I think Spring, I think of fresh young spring peas, tender asparagus, artichokes and broadbeans. Out of all these veg, broadbeans has the shortest season; blink and you'll almost miss them, but if you can get your hands on some, they're well worth it.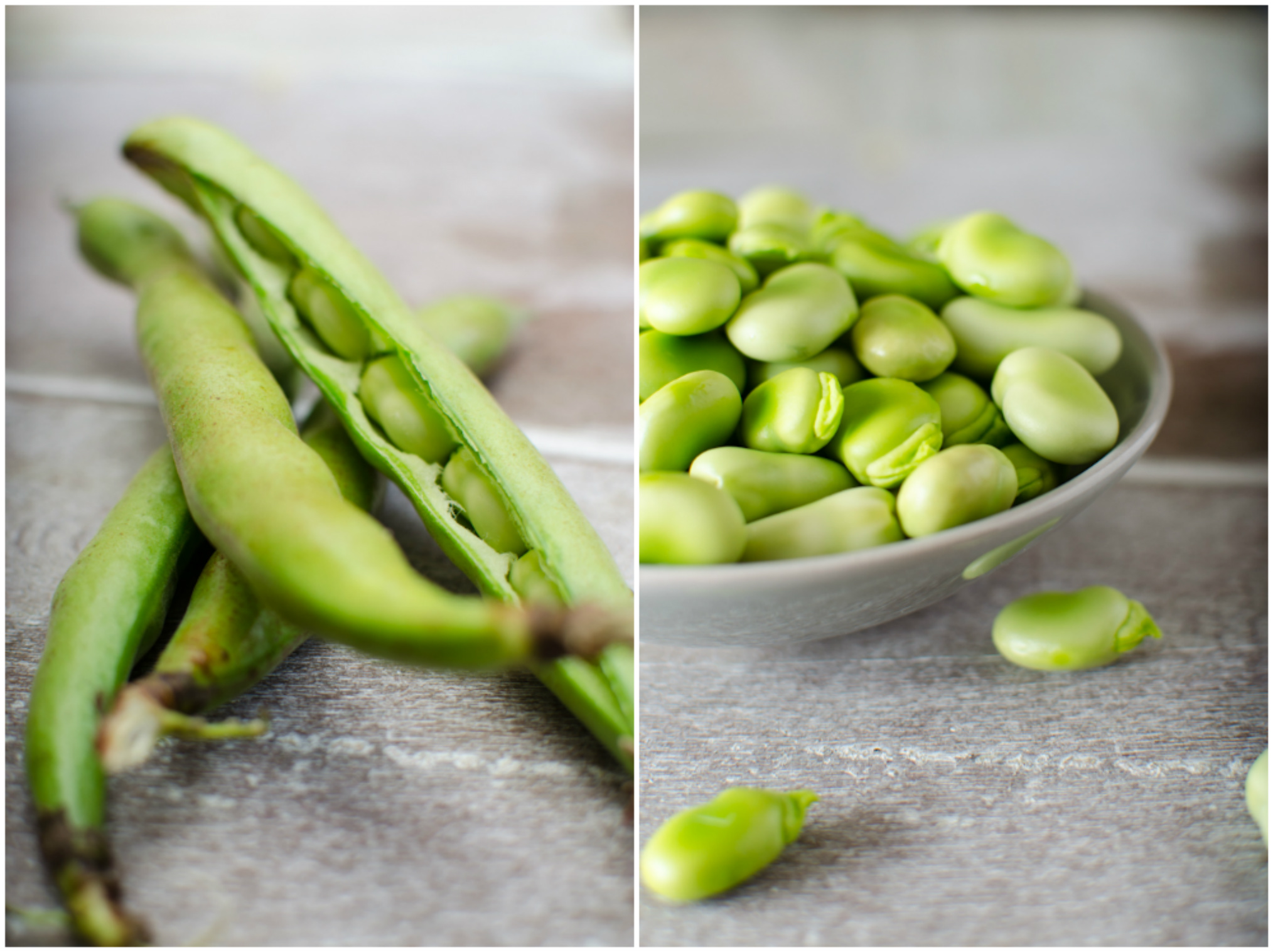 Broadbeans were popular in my household growing up, with a Mediterranean dad, he was mad for them. My mum would cook them and dress them in garlic, olive oil, lemon and parsley (true wog style) and we would sit at the dinner table popping the broadbeans from the skins into our mouths. Delicious.
The trouble with broadbeans are that they can be a little hard work as you have to double pod them. There's the outer pod and then the beans themselves have a skin, that unless you get the youngest of broadbeans, you will need to take this skin off as they'll be a little tough. When selecting broadbeans, try and pick the small ones that are firm, bright green and with no blemishes.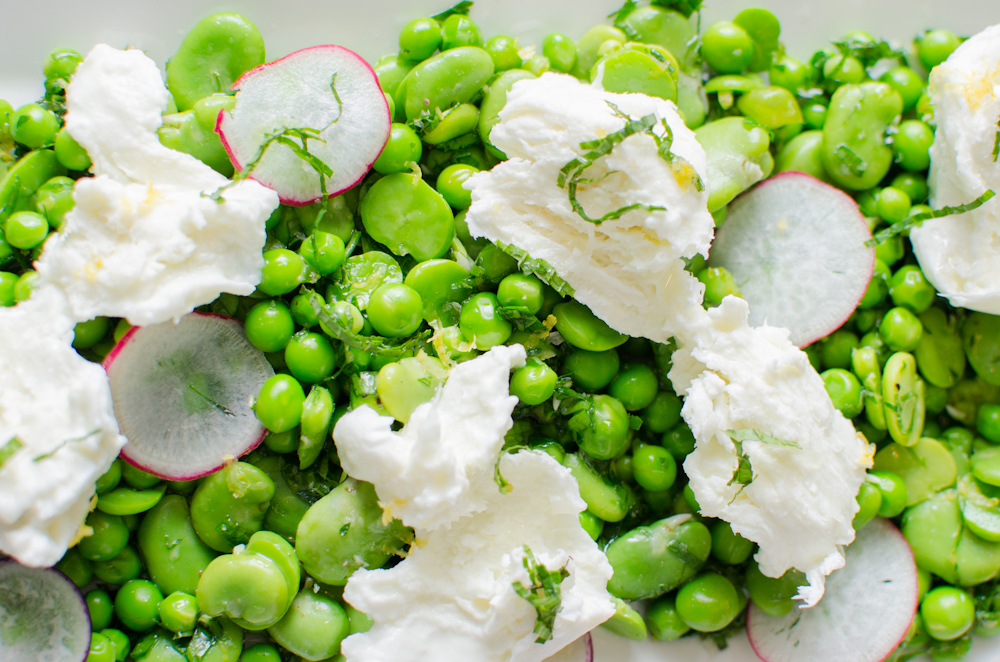 Today I'm showing you my favourite way of eating broadbeans which I think highlight their fresh nutty flavour and taste completely like spring in your mouth. It's perfect as a light lunch or serve it as an entrée at dinner.
Another great way to serve broadbeans is to whizz the broadbeans up with some fresh peas in a food processor, add some mint, olive oil, s&p, spread it on crostini's and shave some pecorino on top. Heaven.
Broad bean, pea, buffalo mozzarella and herb salad
Serves 2 as a light meal or 4 as an entree
What you need:
• 2 cups podded broad beans
• 1 ½ cups podded peas
• 1-2 buffalo mozzarella
• ¼ bunch mint finely chopped
• ¼ bunch parsley finely chopped
• juice and zest of 1 lemon
• 3 tbsp extra virgin olive oil + a little extra to drizzle
• 2 radishes, finely sliced (optional)
• sea salt & pepper
What to do:
Bring a pot of salted water up to the boil. Firstly boil your peas for approximately 1-2 mins. Check to make sure they are just cooked. Drain the peas and refresh them in cold water. Then boil the broad beans for about 3 mins, again check one to make sure they are done, again refresh and cool in cold water
Mix the peas, broadbeans, mint and parsley together in a bowl and dress with the lemon and olive oil and season with salt & pepper.
Spoon the pea/broadbean mix onto a platter. Tear the buffalo mozzarella and arrange them on top of the salad and do the same with the radish. Season the mozzarella a little with some sea salt.
Grate the lemon zest on top of the salad and give the salad one more little drizzle of oil.