My Struggle With Acne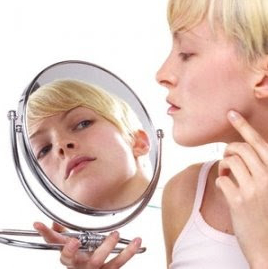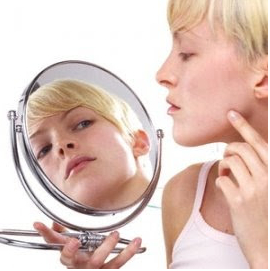 Image source
Acne is certainly one of the most debated beauty topics at the moment.
I have been struggling with acne since I was 14, and now, at twenty-two years old, I still have it.
I have become an expert at hiding my acne with foundation, concealars, blush…. I also use all sorts of make-up tricks that aim to redirrect the attention from my acne to my eyes or hair. Because of acne, I also have various other scars that have seriously damaged my self-confidence.
Going to the beach or wearing a strapless dress has always been a nightmare for me, since my acne is very visible and that makes me feel embarrassed at times. It has not been easy for me to stay away from the sandy beaches and crystal-clear water, but since I cannot sunbathe with my make-up on, I do not really have too many options.
People judge very easily, but do not draw any conclusions about me since you have not been in my skin. I tried numerous antibiotics and treatments for acne, but none of them actually worked for me. Besides, I also tried numerous face creams and treatments that only cause redness of the skin and nothing more. All the people around me see me as a strong, confident woman, but the truth is that this acne issue has a major impact on my self-esteem.
To be honest, I often look in the miror and ask myself what is it that makes the people around me believe I'm so strong and confident. I look at myself and say: "Alexandra, you have very beautiful facial traits and you would be a gorgeous woman if you did not have this bothersome acne". Honestly, there is something about me that really attracts men, but it is acne that pushes ME away, I guess :"What if he'll get scared when he wakes up next to me in the morning and he sees me without my make-up on"?
I tried numerous treatments for acne. I tried so many treatments that this even affected my health: I started to slowly but surely gain weight, then I started to have stomach aches, headaches and so on and so forth. There were moments when I would have given anything just to get rid of acne. When I heard that, I decided to just quit struggling with acne. Enough was enough!
It was then when I stopped using foundation, I only used some mascara, lip gloss and eye shadow. I gradually started to wear dresses and started to go to the beach. I also started to use mild anti-bacterial products that do not irritate my skin. In other words, when I finally accepted myself as I am, I started to do all the things I did not do before-can you imagine that I've avoided spas). I must admit I have never felt so relieved in my entire life! I immediately fished out some healthcare deals and I booked massages, pedicure treatments…and I improved my looks overall.
Besides, my face actually looks a lot better, now that I stopped using foundation and expensive creams and started to look for the best wellness deals. Of course, some scars caused by acne are still there, but I use an efficient anti-scarring cream that works like magic. I know this won't make the scars go away completely, but at least it will help me lose some of them! And for the rest, there's always micro laser peel
In conclusion, this is my story. It took me several years until I finally managed to come to terms with the fact that I have acne. I feel a lot better now, I have more self-confidence and I recommend all men and women who struggle with acne to just accept the situation and avoid endangering their health with countless pills and treatments, if they see that treatments have no effect whatsoever.