Fruit and Vegetables – Good Health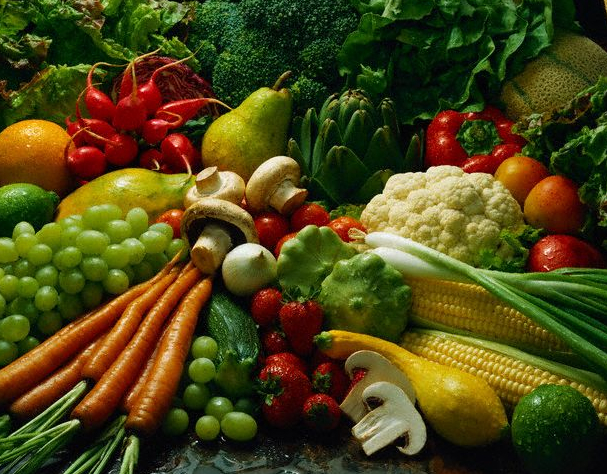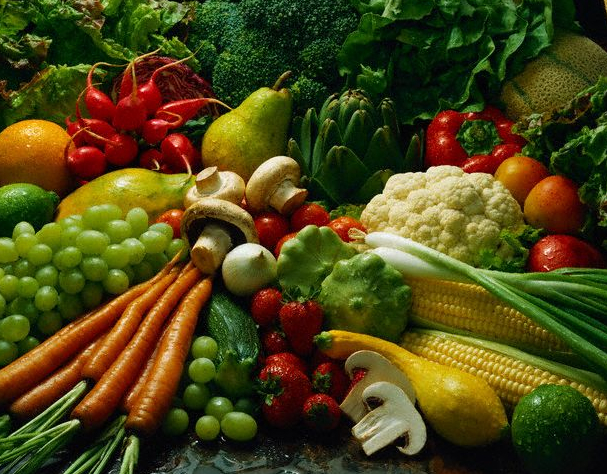 I really hope you have been able to implement and sustain the two changes I challenged you to do in February and March.
By making easy to achieve, small changes over a period of time you are more likely to keep them up as they become routine.
To recap in February I challenged you to exercise for 30 minutes three times a week and eat a healthy breakfast.
In March I suggested you eat smaller portions at meal times and add a couple of sessions of resistance training.
If they were the only things you were able to do, but you did them consistently, you would definitely lose body fat and be fitter and more toned.
So this month's challenge is again simple to do but will hugely improve your health and wellness. Here it is:
Include two fruits and five vegetables in your diet each day.
Fruits and Vegetables
Fruits and vegetables are extremely high in vitamins and minerals as well as being a fabulous source of antioxidants (which help fight cancer and other diseases).They are completely natural, have very few calories and taste great. We are lucky in Australia to have a huge range of fresh produce available to us all year round, but frozen varieties are also great for your health. Fruit or cut up vegetables make the perfect snacks any time of day.
Here are 16 ways to include more fruit and vegies in your normal diet:
Combine mashed sweet potato or pumpkin with potato.
Have avocado on toast instead of your usual spread.
Make stuffed baked potatoes as a meal with corn, spring onions, mushrooms and capsicum.
Get creative with salads, add grated carrot, mung beans, sprouts, and top with sesame and pumpkin seeds.
Make a salsa of diced tomato, diced avocado, onions and herbs to go with grilled chicken or fish.
Grill mushrooms and tomatoes for breakfast.
Eat more stir fries and put in as many different vegies as you can.
Add fruit to salads – try sliced pear, apple, grapes, mangoes, dried cranberries or blue berries.
Put some berries or banana into pancake batter.
Make a smoothie with 100% juice, yoghurt and fresh fruit such as mangoes, strawberries or banana, instead of your normal drink.
Eat dried fruit as a ready to go snack.
Eat fruit salad with as many different fruits as you like for breakfast, lunch or dinner or as a snack throughout the day.
Freeze lychees, grapes or mango chunks and eat as a sweet treat on hot days.
Eat a piece of fruit or chopped raw vegies for a snack instead of lollies or biscuits.
Make a nice big thick vegetable soup. Include as many vegies as you can.
Add four or five bean mix (comes in a tin at the grocery store) to any mince dishes for extra vegies no one will notice.
Leanne is a qualified personal trainer and weight loss consultant. As a devoted mum, she has spent much of her life being a healthy role model for her three now grown up children.
Hundreds of women have benefited from Lee's health and fitness advice, tips and tricks, meal and recipe ideas, and exercise programs. She loves helping women learn how to stay healthy and get the most out of life while being busy mums. Check out her website www.leeshealthywomensclub.com.au or find her on facebook @leeshealthywomensclub.