Big Beauty Trends To Bookmark in 2013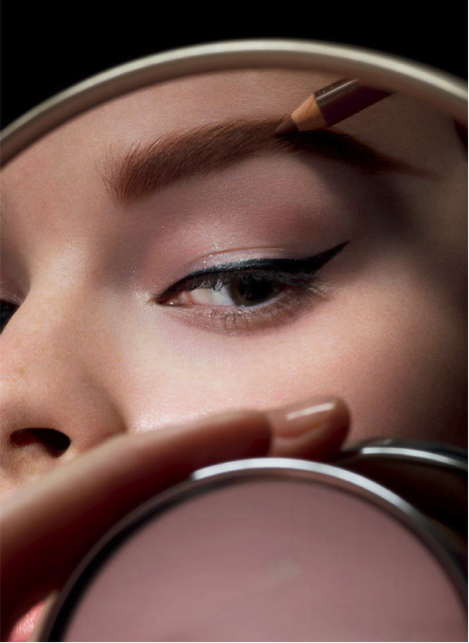 Best Beauty Trends for 2013
Red carpet events are a perfect source of beauty inspiration and will often dictate the styles and make-up palettes that will remain on-trend for forthcoming seasons. Take the 85th Academy Awards as a prime example; dewy complexions, simple yet stunning makeup, bushy eyebrows and lashing of eyeliner were the order of the day and are sure to continue into autumn and winter.
Here's a roundup of some of the beauty styles to keep a close eye on in 2013.
Bare-faced beauty
Continuing the minimalist style, neutral makeup was popular at the spring fashion shows and supported during the recent Awards Season. On-screen beauties that often go bold pared right back to showcase a natural radiance (I'm talking about you Amanda Seyfried).
The key to a flawless face (other than a thorough skincare regime) is primer, a light-reflecting foundation, BB cream, illuminator and crème blush. Using a combination of these beauty essentials will take your skin from lacklustre to luminous in minutes.
How-to get the look:
For a luminous complexion, prep your skin with Estee Lauder's Illuminating Perfecting Primer. This primer will add instant radiance to your complexion, and make foundation application easy and flawless. Follow with YSL's Le Teint Touche Eclat Illuminating Foundation SPF 19, which creates an even, natural, flawless complexion, whilst protecting your skin from the sun's harmful rays. To create a 3-dimensional look, use Christian Dior's Skinflash Radiance Booster Pen – # 001 Roseglow where light would naturally hit your face; the cheek bones, brow bones, and from the middle of your forehead down. Using a cream blush will keep your skin looking radiant, luminous and natural. We love NARS The Multiple in Portofino, which is a cream-to-powder shimmering coral multipurpose makeup stick.

Brow wow
There's no getting away from bold brows and why would you want to, after all they're your number one beauty accessory. A set of thick, strong eyebrows frames the face, draws attention to your eyes and creates a polished look.
Not only are bold brows the perfect accompaniment to the au naturel beauty look, they work well with the slicked-back hair trend (as seen at Rag & Bone Spring Summer 2013 show) and are the perfect way to balance a bold lip (check out Jason Wu New York Fashion Week show).
For easy brow grooming, we love Tweezerman Professional Slant Tweezer, which guarantees perfect tweezing in one stroke. To groom and shape your eyebrows, try a brow gel instead of a brow pencil. There really isn't anyway you can over-do your brows with a brow gel. Try Blinc Eyebrow Mousse, which comes in grey, blonde and brunette. Eye brow gels will help to fill in sparse areas, and the best part is it won't fade, run or smudge.
For a complete step-by-step guide to shaping your eyebrows, read our how to re-shape your eyebrows article here.
Rock a killer red lip
Given the trend towards nude nails you can be forgiven for thinking that lipstick should be low key this autumn and winter; but far from it, bold cherry, fire-engine red lips and deep shades of plum and wine continue to rage on. So for a pout with pizzazz opt for a bright shade of lipstick ranging from letter-box-red to pinky-red and even orange. A stand-out lip will secure your place on the fashionista list but remember; if you're going to play up your pout, be sure to pare back on the eyes.
And don't forget, to keep your lips hydrated during the colder winter months. To treat dry, cracked lips reach for Super By Perricone Lush Lip Conditioning Balm with Coconut Oil.
Femme fatale flutter
Let's face it – long, luscious lashes will NEVER go out of fashion so have some fun with them this year. Curl and comb your eyelashes up or accentuate and extend them with falsies. For me a firm favourite are dark lashes teamed with white eyeliner (these statement lashes were seen as Moschino, Gucci and Gaultier).
The important thing to remember when trying out a new trend is to be yourself and ooze confidence. There's nothing worse than wanting to look your upmost best but letting nerves railroad your glam factor. So if you're considering stepping out with a sexy red lip for the first time go forth and showcase your pout with pride!
For the boldest and longest lashes you have ever seen, you can't look past Estee Lauder's Sumptuous Extreme Lash Multiplying Volume Mascara – # 01 Extreme Black.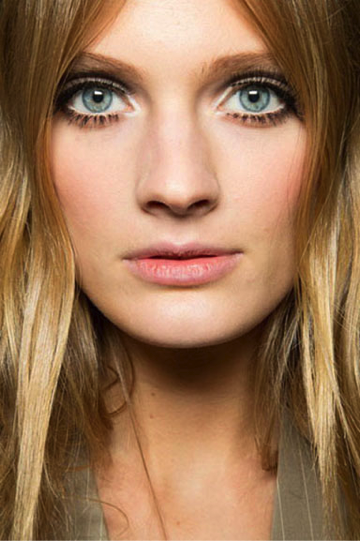 If you like your lashes more low-key, try Clinique Lash Doubling Mascara. This mascara won't really add volume, but it will add length, and lots of it.
If it's just volume you're after, try Clinique High Impact Mascara # 1 Black.
Matching lips and fingertips
In years gone by the fingernail fashion was to create disparity between lips and nails using contrasting block colours [Think pink and orange, peach and lemon], bold, bright digits have also been big business, but what nail trends can we expect to be tapping into in 2013?
If Rodarte and Rachel Antonoff's Spring/Summer 2013 Fashion Week shows are any indication, nail art is standing strong. Woven strips of custom-blended polish were used to compliment the 'modern medieval' fashion on the Rodarte runways, while Antonoff's models wore fake nails adorned with red or blue script (V. cute!).
And forget neon (bright hues and metallics are soo last season); it's back to basics with nude nails for Spring/Summer 2013. Nude needn't mean boring though – especially when you team it with the new breed of prints and patterns hitting the clothes racks.
For some nail-art inspiration, read our DIY Nail Art how-to guide here.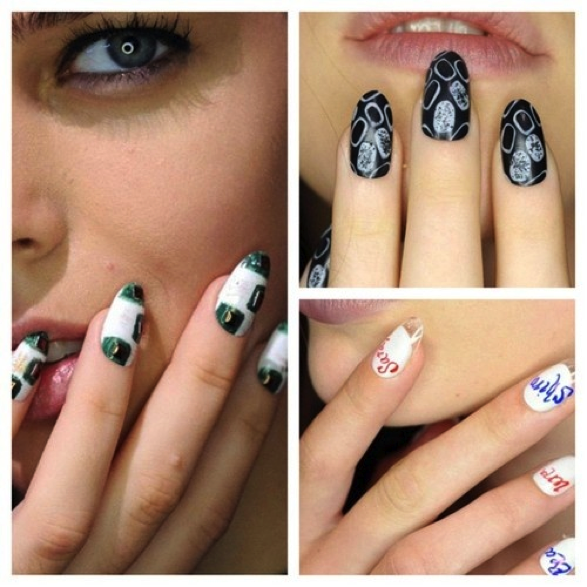 ABOUT FRESH:
Our mission is to help you look and feel your best. To do that, we offer the best of the best in global beauty and inspire customers with a fabulous mix of beauty news, the latest in beauty trends, expert beauty tips and tricks, a selection of creative gifts and unrivalled beauty advice.