Why Exercise & Pregnancy is a Great Mix!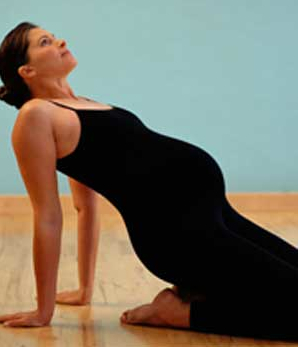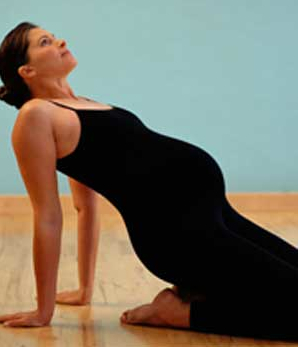 Why Should You Exercise When Pregnant?
Here are just some of the benefits:
Improve muscle tone and cardiovascular fitness.
Reduces the risk of developing gestational diabetes.
Helps to prevent excess weight gain.
Will help to improve sleep patterns.
Give you strength to hold and carry the baby.
Will help to improve appearance and posture.
Promotes circulation and stimulates the digestive processes (which help prevent hemorrhoids, constipation, varicose veins, leg cramps and swelling in the ankles) – this is huge!!
Alleviating some of the discomforts of pregnancy, such as lower back pain.
Help to strengthen the muscles needed for labor and delivery, which can ease delivery and labor time.
Exercise also benefits the baby to – here's how:
Helping the fetus to transition to the non-maternal environment.
Increase the placenta's efficiency for blood circulation, which supplies oxygen and nutrients to fetus.
Decreases fetal fat without decreasing overall growth of the fetus.
Increases newborn's readiness to self-calm and self-quiet.
Increases fetal movement, which possibly helps develop oral language skills by age 5.
The exercises you can do during pregnancy depend on two things: your current health and how active you were before pregnancy. If you were not active before, don't use pregnancy as the time to begin a strenuous fitness regime; if you exercised before pregnancy, you can continue your program with some slight modifications.
Before you begin (or continue) any exercise program, discuss it with your GP – this is mandatory.
What Exercise to do?
One of the best exercises to do is swimming as the buoyancy of the water takes the stress off the joints and also prevents you from overheating (do not use a spa as the water temperature is too high).
Other fantastic activities include brisk walking, stationary cycling, low impact activities and some forms of modified yoga by a qualified teacher who can inform you of different options when pregnant.
The key is to listen to your body as the baby grows and don't overdo it.
Then both you and the baby will benefit greatly.
Image source
13 Week Online Fitness Forever Programs – Ask Leanne at www.fitnesstips.com.au
Leanne Sklavenitis has been extensively involved in the Fitness industry in not only Australia but also the USA for over 20 years as an Online Fitness Expert, Group Fitness instructor / Personal Trainer and Speaker running a successful online home based fitness business.
She has won the Aquatic and Recreation Victoria Group Exercise Instructor of the Year Award, the YMCA Group Fitness Instructor of the Year Award, has presented to 5000 delegates in Singapore, spoken to numerous corporate organisations and presented at conferences. She has also been interviewed in Fitness Instructor editorials and written fitness articles for magazines.
Leanne currently runs her own Online Health & Fitness Motivation Business- www.fitnesstips.com.au where she provides the latest health and fitness motivation and helps to motivate fitness clients "online" no matter where they live and has a 13 Week Online Fitness Forever Program. She also has a health and fitness membership site www.fitnesstipsmembership.com which contains all the information you need to know about creating the healthy lifestyle you deserve.
www.fitnesstips.com.au/[email protected]
Find her on Facebook page here