Silly Season Survival Tips: How to enjoy your holidays and stay fit and healthy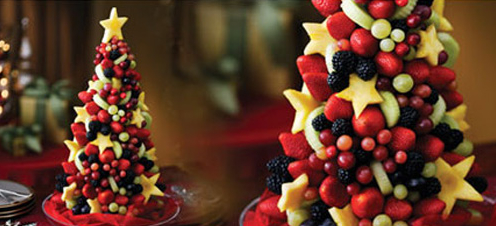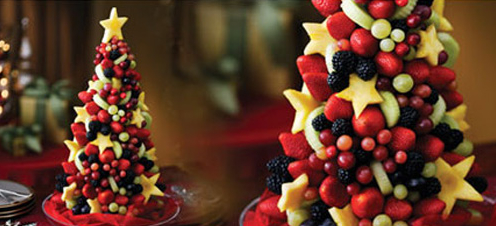 Image source
We all love the holidays. It's a time to kick back and relax, enjoy the company of good friends and family, and indulge a bit. But what if you've been working hard all year to stay in shape and eat healthy? You don't want to undo all of your good work in a single month.
It is possible to have fun this silly season and eat sensibly. Here are tips on how to survive the silly season of parties and festivities and come out glowing – with good health:
Make a plan – and check it twice: When you're hungry, you fall into the trap of consuming more than you should. So if you know you have a busy schedule of socializing ahead, create a plan so that you never arrive at a function hungry.
Snack in advance: The afternoon of the event, consume a decent snack – great options include a milkshake, a milk coffee, fruit and yoghurt, or a light diet soup before you go. Savor the flavor, eat slowly and allow yourself to enjoy that snack. Then head off to your party knowing you are in control of how much you will consume – hunger won't have a chance!
Don't skip: Never miss a meal on the premise that you are going out to a party. Skipping meals is never a win for good nutrition. Eat normally – with balanced meals – up to the event itself. And remember the most important meal of the day is breakfast – a head start to get you off on the right foot!
These are several tips to help you prepare for the silly season from a smart nutritional standpoint. Have fun, enjoy, and savour the season – sensibly! Learn more about great nutrition this holiday at https://www.facebook.com/SCDietetics

www.sunshinecoastdietetics.com.au
Sally-Anne is an Accredited Practising Dietician and director of Sunshine Coast Dietetics. Sally-Anne graduated with a Bachelor of Science (Nutrition) and a Post Graduate Diploma of Dietetics from Deakin University in Victoria. After gaining extensive clinical experience at the Alfred Hospital, she travelled to the Sunshine Coast and established Sunshine Coast Dietetics.
She specialises in the management of weight control and breaking the yo-yo cycle of constant dieting. Sally-Anne is also specialises in the management of eating disorders and bowel disease, coeliac disease and irritable bowel syndrome.
Married with two teenagers, she is well versed in childhood and teenage nutrition and the challenges faced trying to establish and maintain healthy eating habits with a busy lifestyle.