Why I Love VacciDate To Stay On Track With My Kids Vaccinations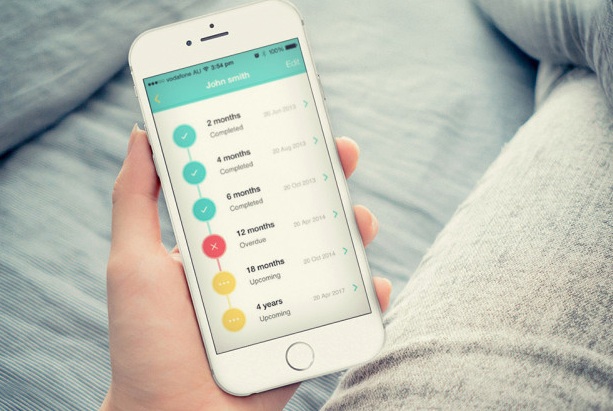 Why I Love VacciDate To Stay On Track With My Kids Vaccinations
Sponsored post
As a mum of three children (born within three years!) I know only too well how difficult it can be to keep track of who had which vaccination last and who is due for what next…particularly when you are sleep deprived! Thanks to Queensland Health, there is now a simple solution. VacciDate is a FREE mobile app to help parents manage their child's vaccination schedule up to the age of 4.
Keeping track of when your child needs their next vaccination can be tricky, especially if you have more than one child, and even more so if they are close in age.

The VacciDate app enables you to set up a profile for each child in your family and enter their appointment dates for vaccinations. You can then set the app to remind you at 1 month, 1 week, 1 day and 1 hour before the vaccination is due, so you'll never forget another vaccination appointment or date. The app also acts as a handy record of vaccinations, so you can track which vaccinations have already been received and when.
These screenshots from the VacciDate app show how you can add your child/ren's information, store appointment details on your calendar, and set reminders. You'll never miss another immunisation date.
Personally I love how simple the app is to use. It presents information in an easy to read format. You can see at a glance when your child's next appointment is due – so no more whipping out calendars or counting on your fingers trying to work dates out!
What I like most about the VacciDate app is that it tracks each child individually. You simply mark it off on the app when your child has their vaccination and wait for the reminder that the next one is due. How good is that? It's the perfect solution for busy parents who understand the importance of having their child (or children) immunised on time!
Why is keeping up to date with your child's immunisation schedule so important?
Vaccinations are recommended for babies and young children because their immune systems are not fully developed, leaving them vulnerable to a host of diseases. The vaccinations routinely offered in Australia to protect children against these infectious diseases:
Hepatitis B
Diphtheria
Whooping Cough (Pertussis)
Polio
Haemophilus Influenzae type b (Hib)
Pnemoccocal
Rotavirus
Meningicoccal C
Measles
Mumps
Rubella
Hepatitis A
Influenza
Chicken pox (Varicella)
Tetanus
To get the best protection, it is important that every vaccination is received on its due date as outlined in the National Immunisation Program Schedule Queensland 
The VacciDate app contains lots of information regarding immunisations, including the complete schedule.
Stay up-to-date with your child's immunisation schedule by downloading the FREE Queensland Health VacciDate app here