Muggles Rejoice as New Harry Potter Book Announced for Release 31 July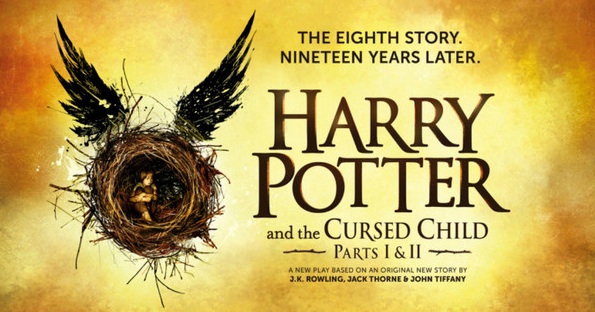 New Harry Potter Book Announced for Release 31 July 2016
The wait is finally over for Harry Potter fans who never gave up hope that J.K.Rowling might one day continue the story of the boy wizard.
It has been announced via the Pottermore Twitter account that an eighth book will be released on 31 July 2016 (which incidentally is also Harry Potters birthday!)
However, unlike the other stories in the Harry Potter series, the book titled Harry Potter and the Cursed Child will be written in script format and released the day after the stage play Cursed Child opens in London. The play written by Jack Thorne, and set on a story by Thorne, John Tiffany and Rowling, leaves the world of Hogwarts behind. It is set 19 years after the events of Harry Potter and the Deathly Harrows, and the adult Harry is now an overworked employee of the Ministry of Magic, a husband and a father of three!
We're thrilled to announce a new publishing programme from @jk_rowling#WizardingWorld: https://t.co/ffbBrlH3dzpic.twitter.com/b3Ks88WiZd

— Pottermore (@pottermore) February 10, 2016
"We are so thrilled to be publishing the script of 'Harry Potter and the Cursed Child,'" said David Shelley, CEO of Little, Brown Book Group, in a statement. "J.K. Rowling and her team have received a huge number of appeals from fans who can't be in London to see the play and who would like to read the play in book format — and so we are absolutely delighted to be able to make it available for them."
Let's see if having some magic tricks and a wand at the ready makes parenting any easier, shall we?