20 Awesome Storage Solutions to Help Get Your Home Organised for Under $90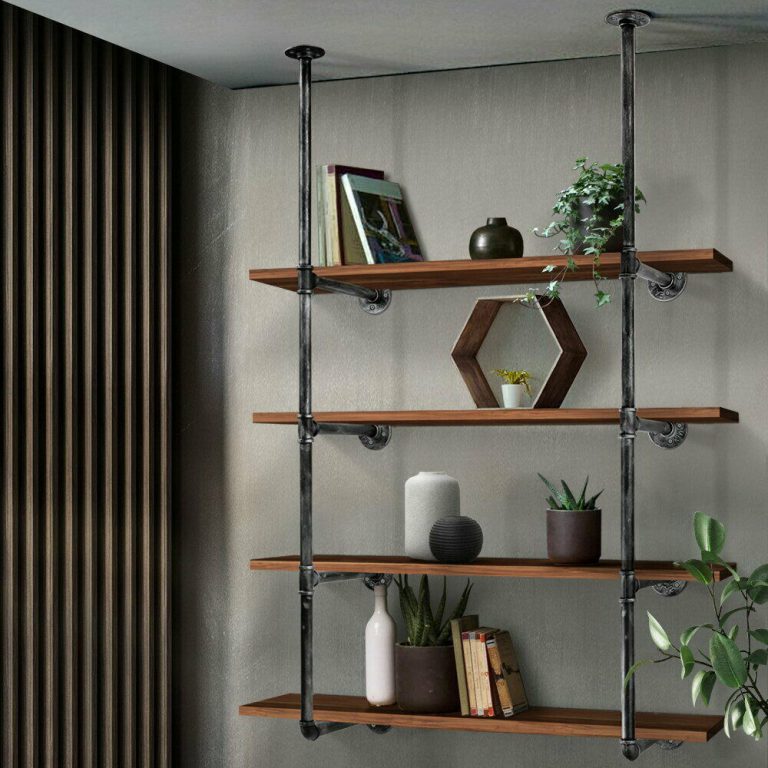 20 Awesome Storage Solutions to Help Get Your Home Organised for Under $90
Having a family inevitably means that your home is filled with more and more 'stuff.' With each member of the family accumulating more and more stuff of their own, there is never quite enough room for it all, is there? We've compiled a list of storage solutions to help you get your home organised so everyone's stuff is a little easier to store and find when you need it!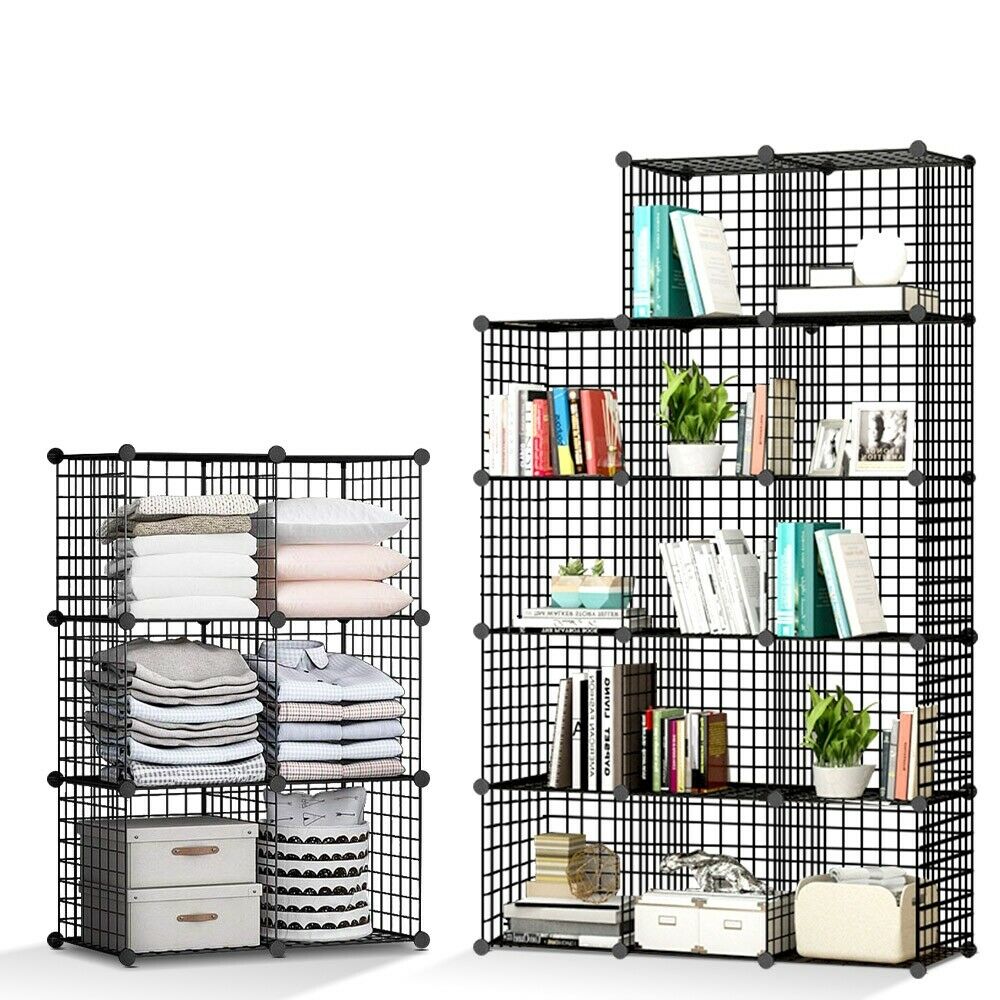 DIY Wire Shelves Rack Was $195.95 Now $79.90
This unique Cube Mesh Cabinet is a practical combination of style, form and function to suit any space.
Each 35cm x 35cm x 35cm cube allows you to store a host of collectibles, memorabilia and personal essentials easily. Odd shape room or limited space? No worries as the cubes can be re-arranged, stacked up and re-configured to suit your preference. Better still, it is easy to set up with the simple wooden hammer included in your purchase.
With its interlocking metal wire compartments, our Storage Cabinet is durable and sturdy with ABS connectors to keep the entire ensemble firmly in place. Not least, each cube can also hold up to 5kg in capacity. Buy here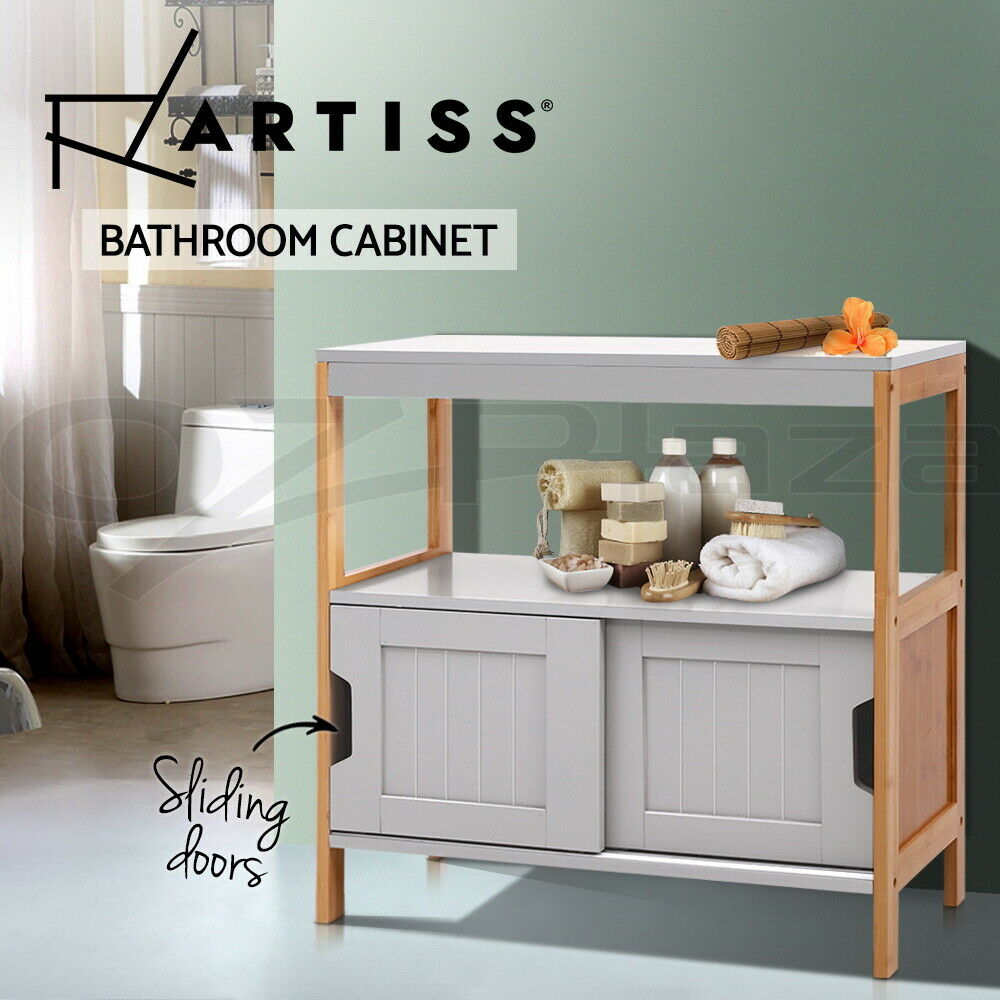 Artiss Bathroom Cabinet Storage Cupboard Was $222.95 Now $79.95
This charming Artiss Shelf Sideboard is a counter, cupboard and storage space all rolled into one. And that makes it simply indispensable in your household, particularly when you need all the help you can get with hosting dinners and preparing great meals. The sideboard comprises a countertop, an open shelf and a large cupboard with two sliding doors. Surely, more than enough space to hold a variety of kitchen and household essentials comfortably. Made of high-quality bamboo and MDF, the sideboard is sturdy and durable with equally fine hardware to ensure trouble-free use every time. The varnish finish is flawless and smooth to the touch. The sideboard will stand out in any kitchen or dining room with its unique natural and grey tones. Or you can use it in any space or any room where a convenient and compact cabinet will do wonders for your storage needs. Buy here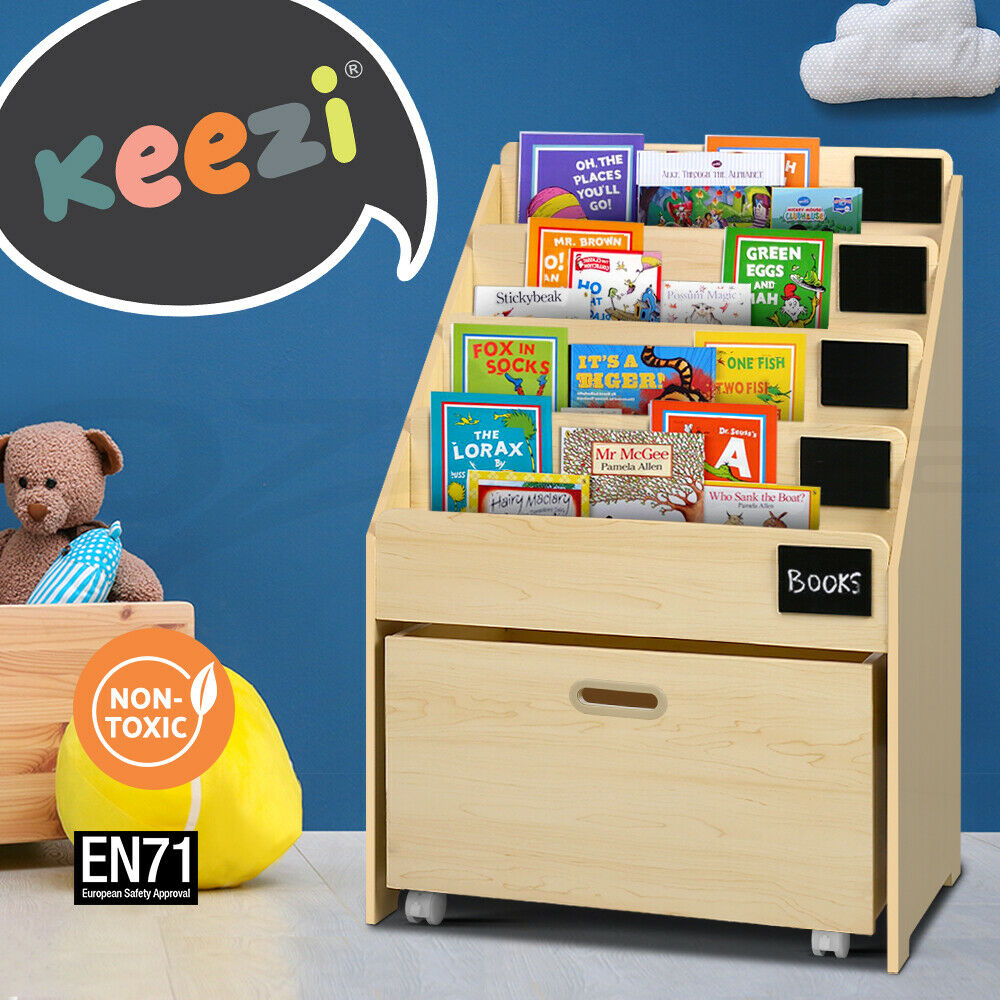 Keezi Kids White Bookshelf Storage Organiser Was $222.95 Now $85.90
It is always good to get children to start reading at a young age. Not only is it good for knowledge, reading also helps them to develop vivid imagination and creativity through stories and activities from books. And our unique Kids Bookshelf can help to create a wondrous learning hub for your kids. Crafted from eco-friendly PB with melamine, our bookshelf is designed to be durable and easy to maintain. The bookshelf features five tiers of shelving with a chalkboard label for each shelf to classify and organize reading materials accordingly. Better still, the bookshelf also has an integrated removable storage box to store toys, games and stuff in close proximity. The entire ensemble is certified to EN71 safety standards with smooth round edges and an plastic cover handle to prevent accidental lock-in within the storage box. Buy here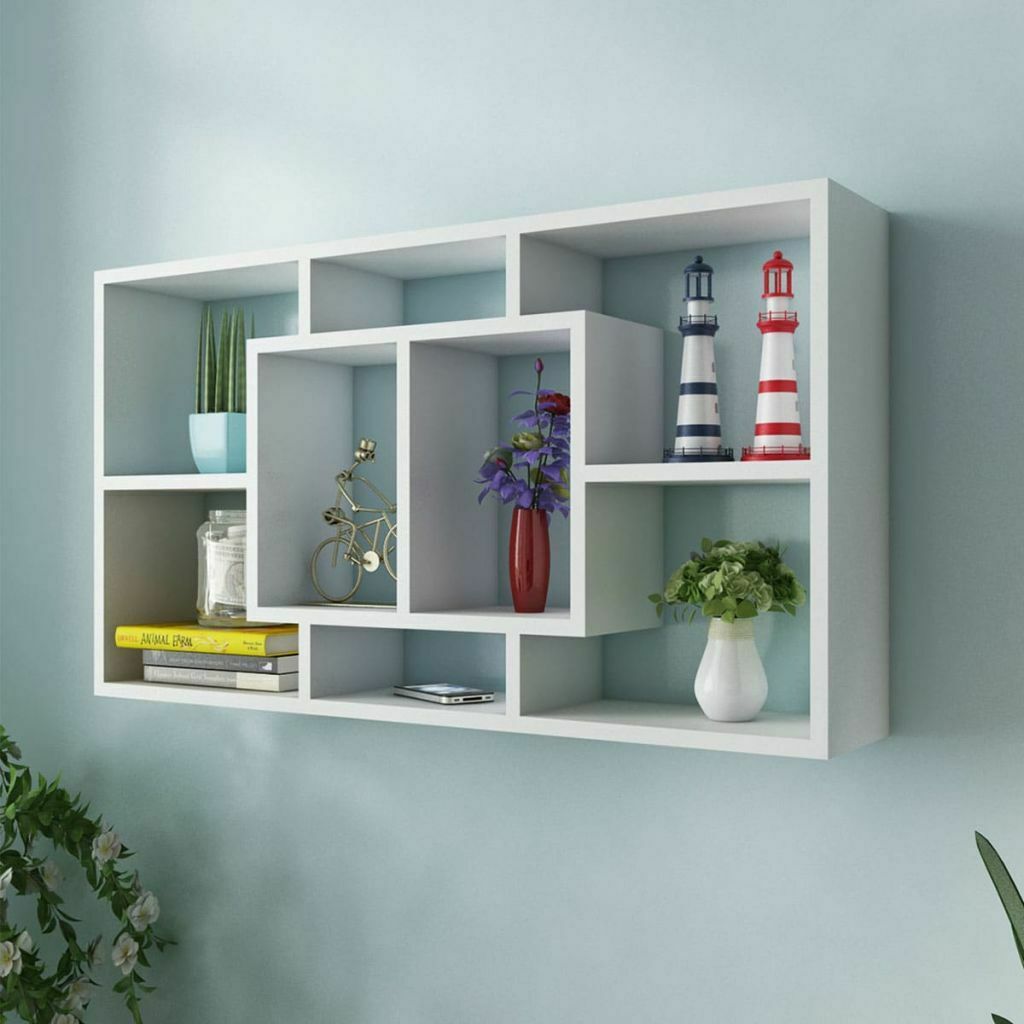 Wall Mounted Shelf With 8 Compartment Floating Display $62.95
This stylish display shelf will become the focal point of any room. It has 8 open compartments, serving as the perfect place to display items such as books, collectibles, photos, awards, potted plants, etc. Made of high-quality materials, the wall shelf is sturdy and durable. Delivery also includes assembly accessories. Assembly is very easy.
With an invisible mounting system, the shelf can be easily mounted to the wall. The display shelf suits any decor and will turn an empty wall into a feature! Buy here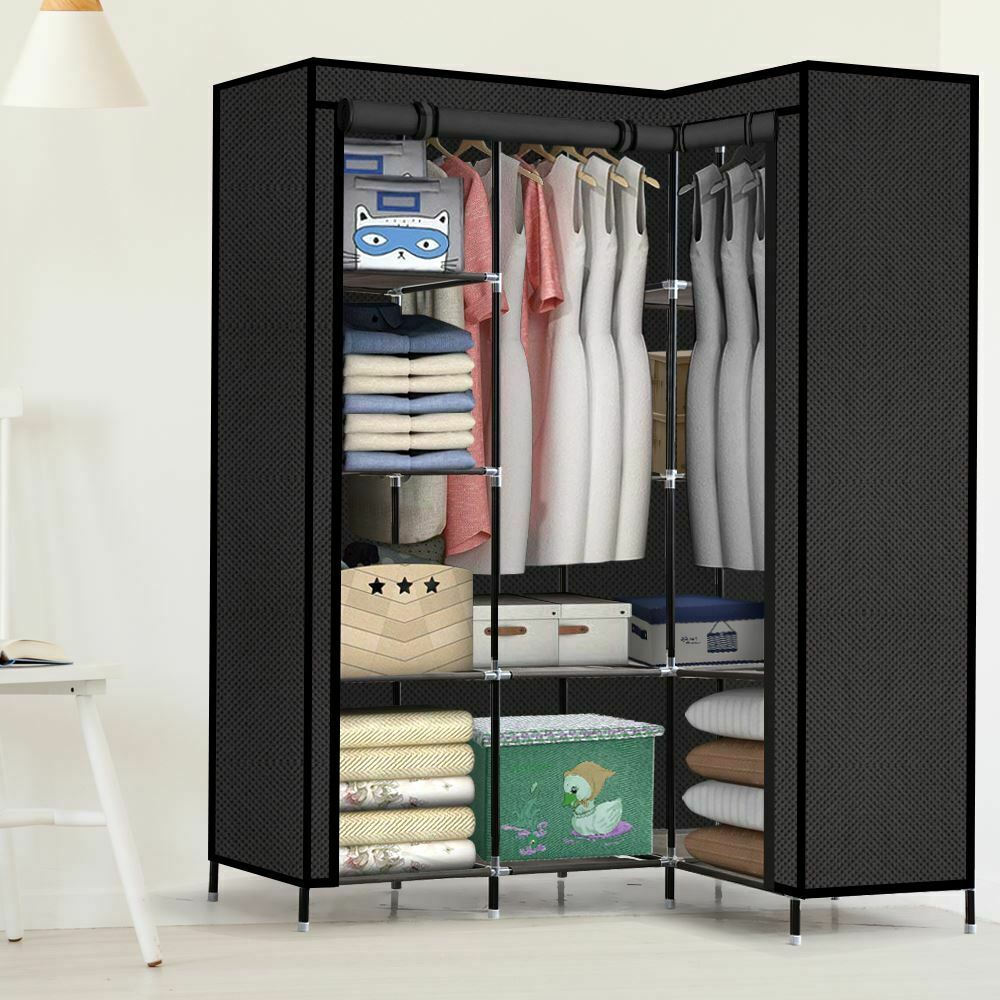 Portable Clothes Closet $57.95
Creative design: L shape cabinet
Eco-friendly Products
Roll-up door for easy opening & closing
168cm Width For Greater Storage Space
Light Weight & Portable
Can Store Clothes, hats & scarfs
Fit Most Clothes & dresses
Easy to Assemble & Disassemble
High-Quality Connectors for long-term using
Strong Metal Pipes
Easy to Fold and Store when not in use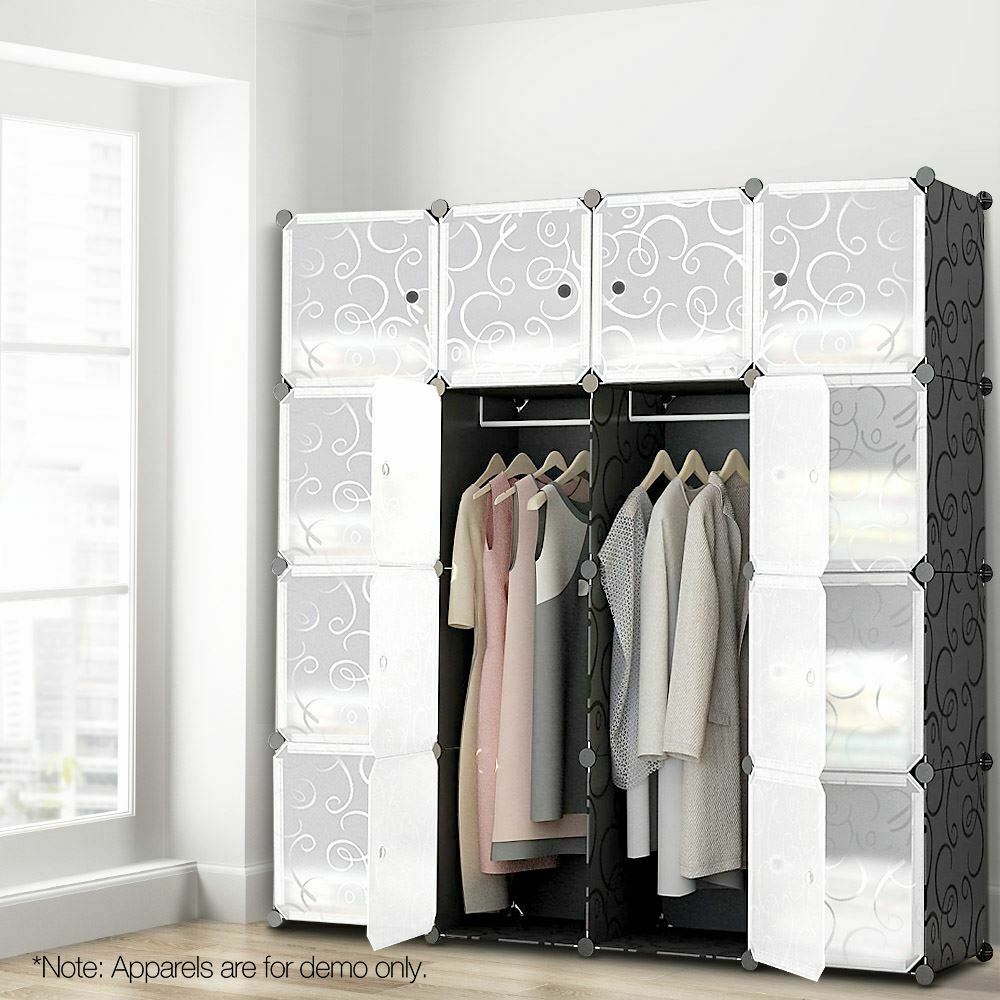 Wardrobe Storage Unit Cabinet $78.95
Versatility to the max. Cube storage or hanging space, our unique 16-cube Storage Cabinet lets choose your preference or even a combination of both.
With 30% more space than a normal cube, our 46cm x 36cm cube allows you to store a host of apparels and personal essentials easily. Odd shape room or limited space? No worries as the cubes can be re-arranged, stacked up and configured to suit your requirements. And with the included hanging bars, you can create hanging space sans the shelves or a hybrid for optimum storage.
Made of waterproof PP plastic and a rust-proof metal frame, our Storage Cabinet is durable and sturdy with ABS magnetic connectors to keep the entire ensemble firmly in place. Not least, the metal hole handles add a nice touch of creativity. Buy here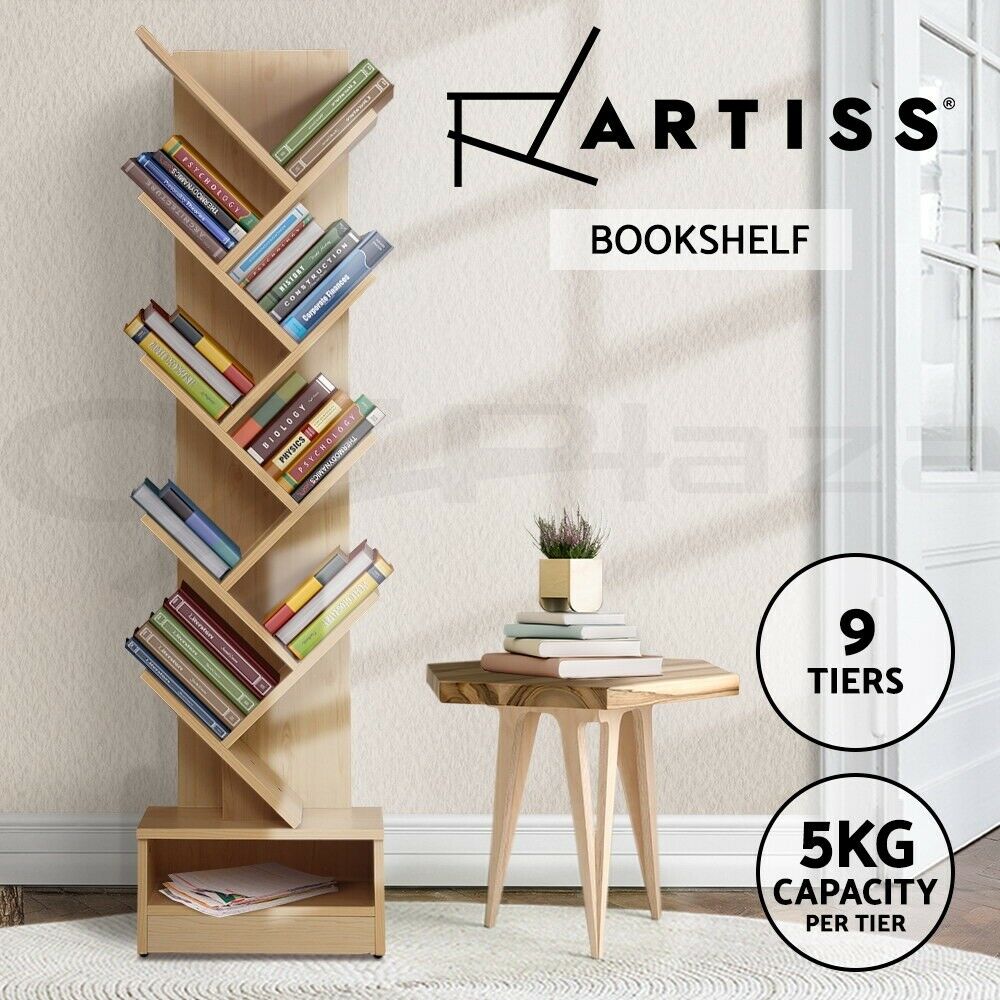 9-Shelf Tree Book Storage Rack Was $199.95 Now $58.95
This Artiss Tree Bookshelf is anything but the norm. Versatile and functional, the 7-tier bookshelf has plenty of storage space for your books, CDs, DVDs and anything worth displaying your passion. Its distinctive tree-shaped profile is full of charisma and elegance that will make an exceptional conversation piece in any room. Just like a tree, the roots of the ensemble are represented by a spacious bottom shelf with sturdy base. Not least, everything is made to last with high-quality finishing and meticulous craftsmanship. Make a statement. A truly bold and amazing statement with this tree bookshelf. Buy here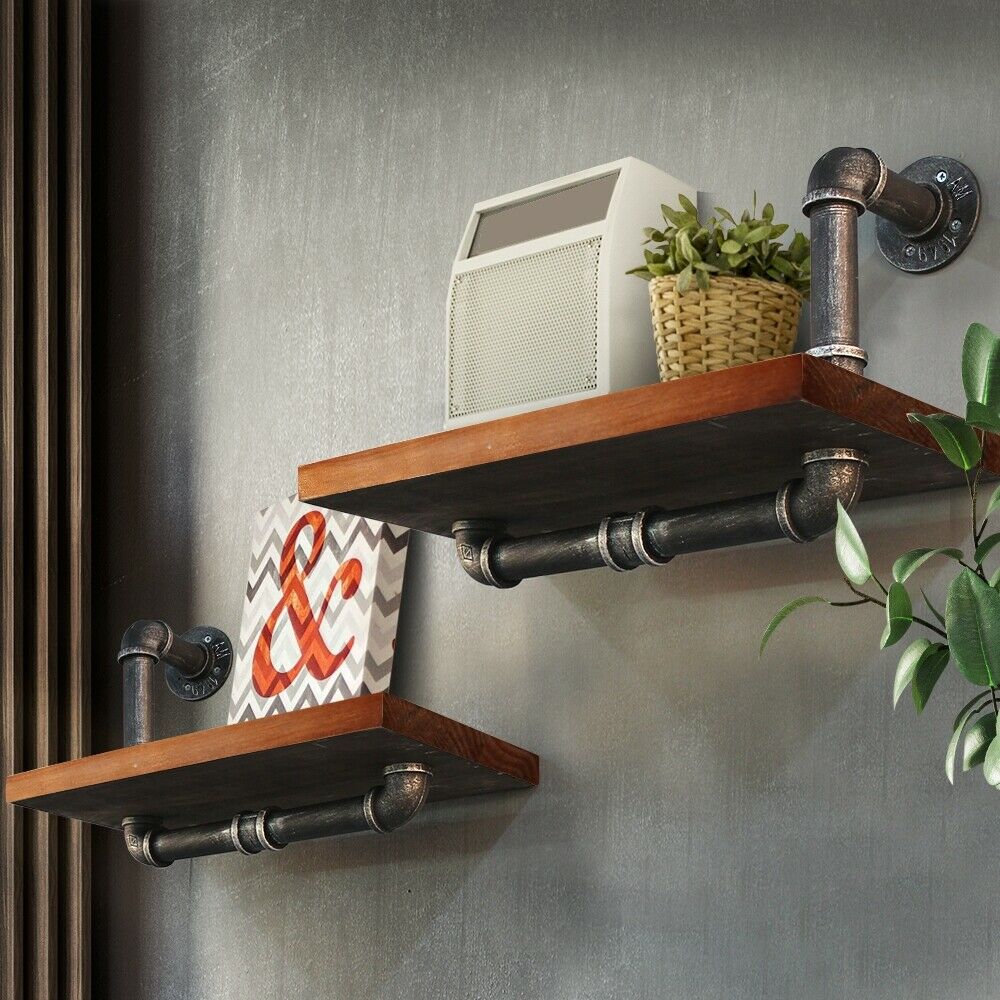 Set of 2 DIY Floating Wall Shelves $81.95
Featuring a set of urban rustic floating pipe shelf that is perfect for homes, offices and cafe interiors. Made from quality metal pipe and solid timber, the pipe shelves can be mounted freely to suit your layout; adding extra shelving space easily and effortlessly. Creating a rustic touch to the space. Buy here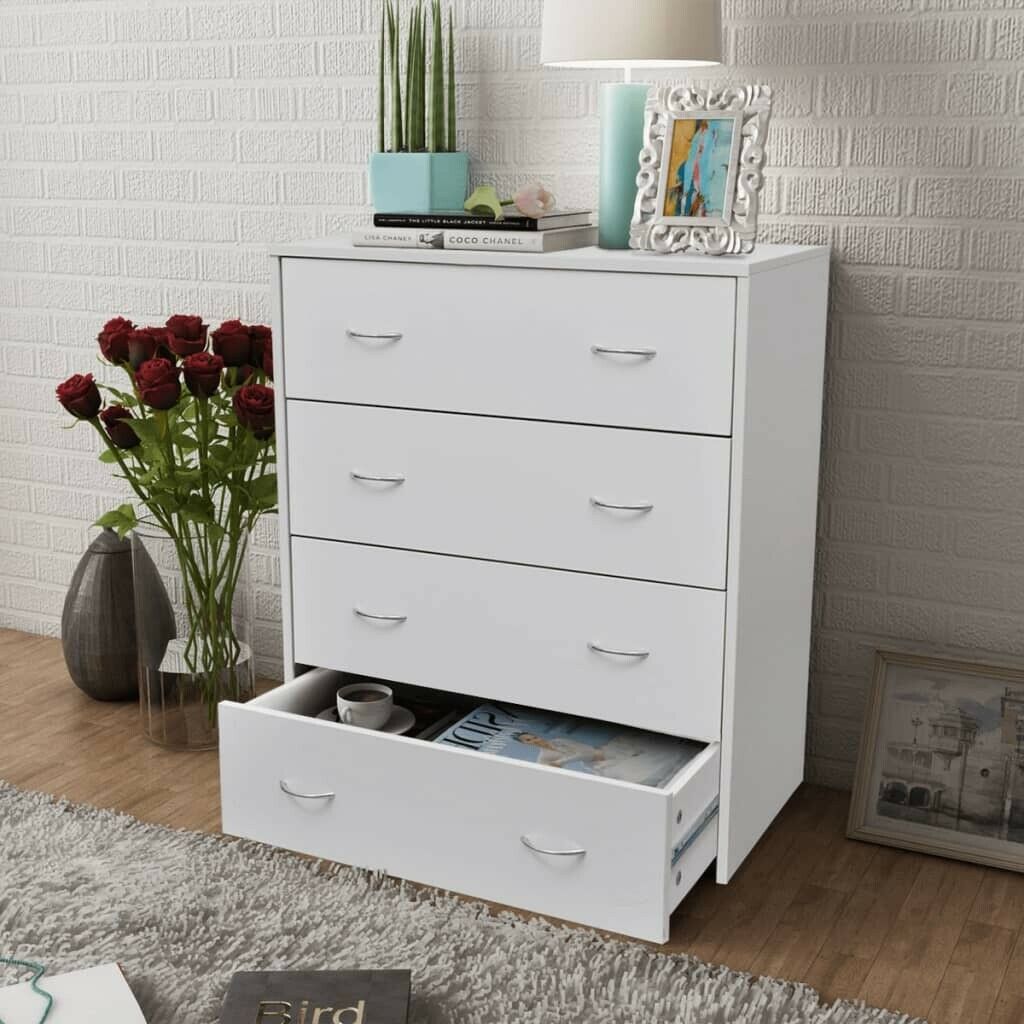 White Sideboard With 4 Drawers $84.70
With 4 drawers, the sideboard provides large storage space for books, multimedia appliances, and other items. The sturdy tabletop is ideal for displaying decorative objects, photo frames, or potted plants. This White Kitchen Buffet Sideboard With 4 Drawers is built to last longer with the high-quality chipboard and MDF. It is also easy to clean with a damp cloth. The drawer cabinet is easy to assemble. Buy here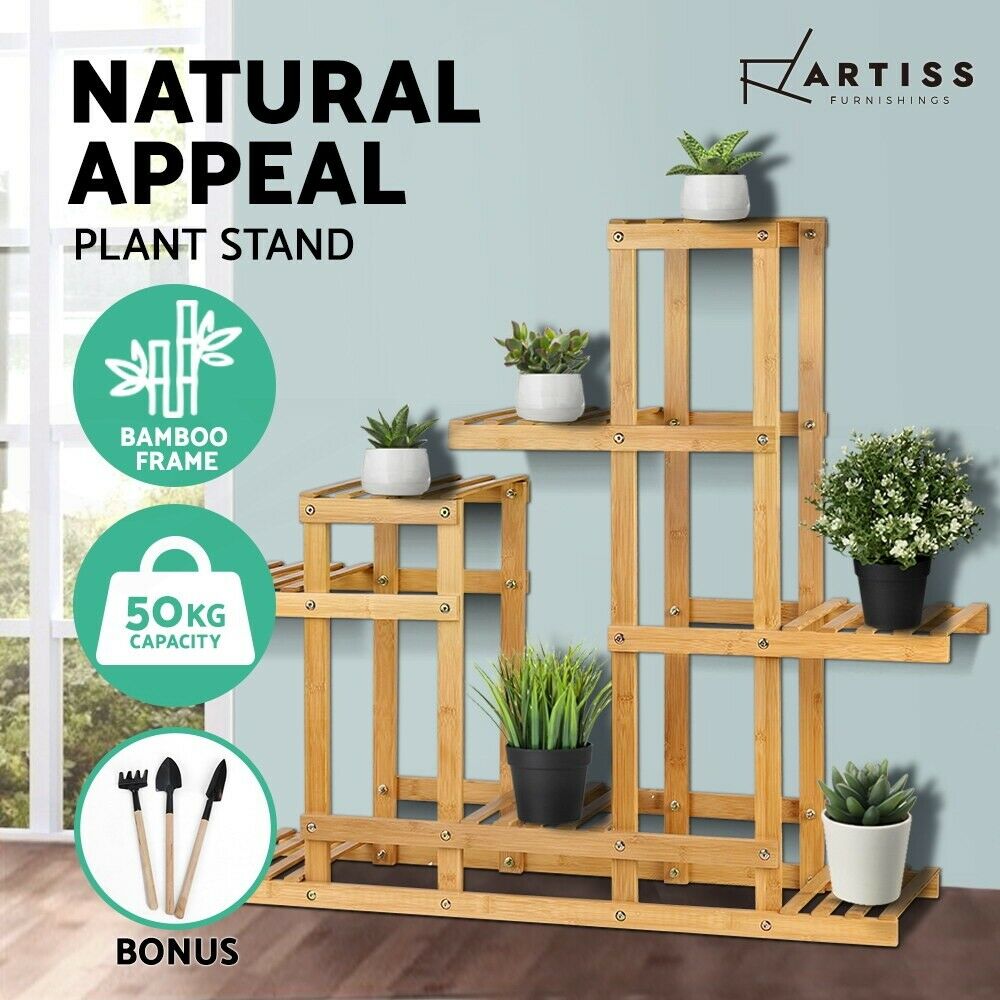 Outdoor Indoor Plant Stand 6 Tier $159.95 Now $66.90
Display your plants in style with this Bamboo Plant Stand. With its 6-tier shelving, the stand has ample space to show off your favourite flora in your home, patio, deck or balcony. Made of eco-friendly bamboo, the stand has a nice and beautiful sheen as well as smooth surfaces. The stand also features heavy-duty fixings for enhanced stability and weight capacity while the multiple slat design ensures ample ventilation and smooth flow of water from watering. Not least, you can also mix the display of plants with your favourite collectibles for a very interesting display. A bonus set of gardening hand tools is also included. Buy here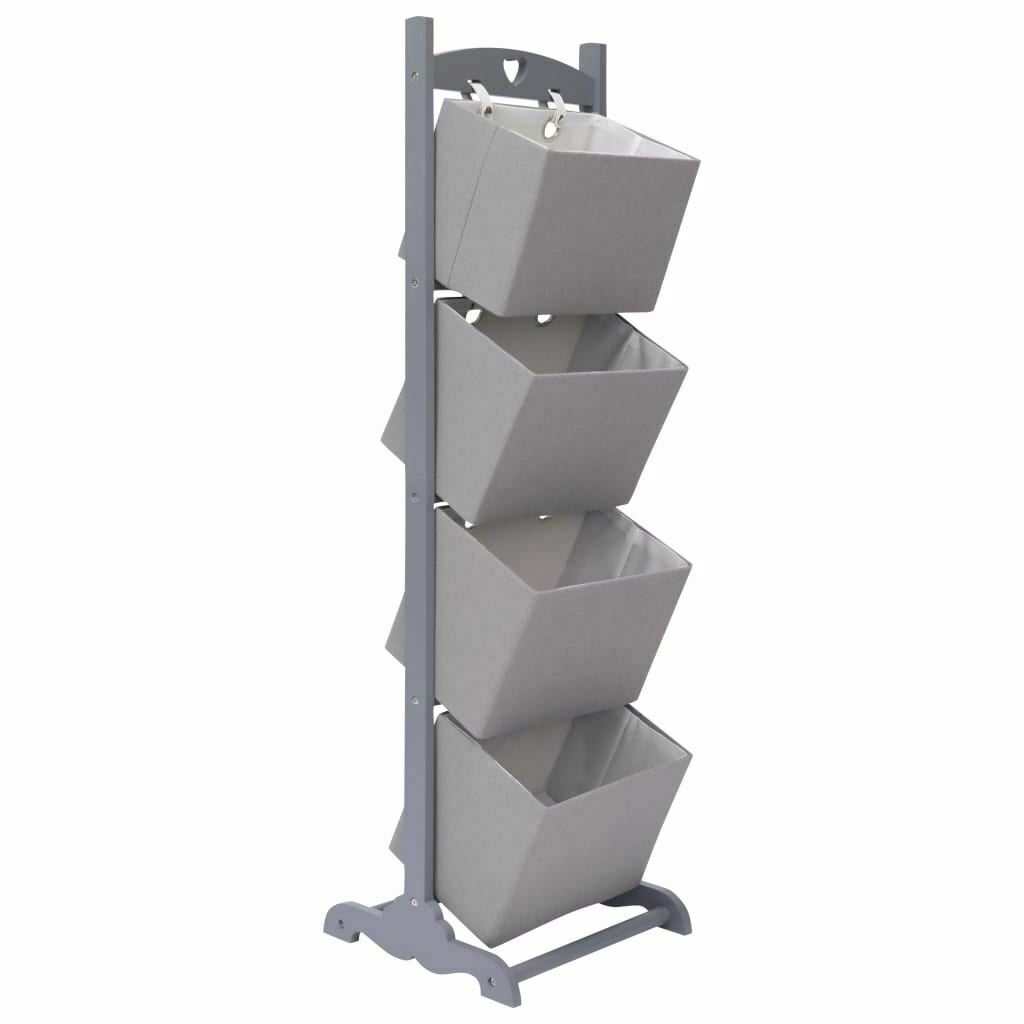 Basket Rack Storage Unit $85.95
This 4-layered basket rack is a fantastic solution to control chaos of storing household items, clothing, toys, underwear, bulky and quick grab items or other daily essentials. It is suitable for any room of the house or office. Made of quality MDF and paulownia wood frame, this rack is in strong support and ensures years of reliable use. Four baskets inside are large and deep, allowing for more room in which to place your items. The basket is removable and can fold flat for easy storage when not in use. Buy here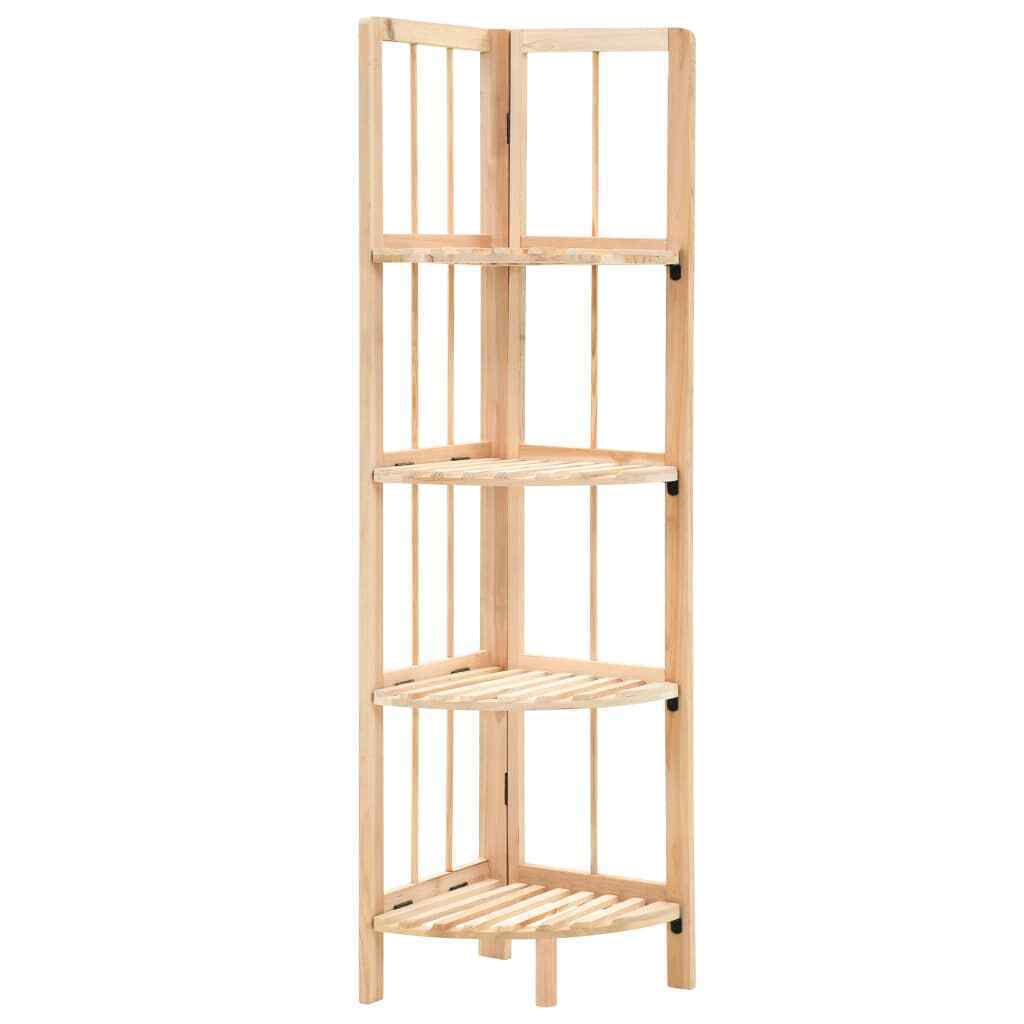 Corner Shelf Wooden Storage Unit $51.95
This practical corner shelf will create some extra space in small rooms. It can serve as the perfect place to store items such as books, ornaments, shower gel, etc. The storage rack can be folded away when not in use, making it space-saving and easy to store. The shelf is easy to assemble. Buy here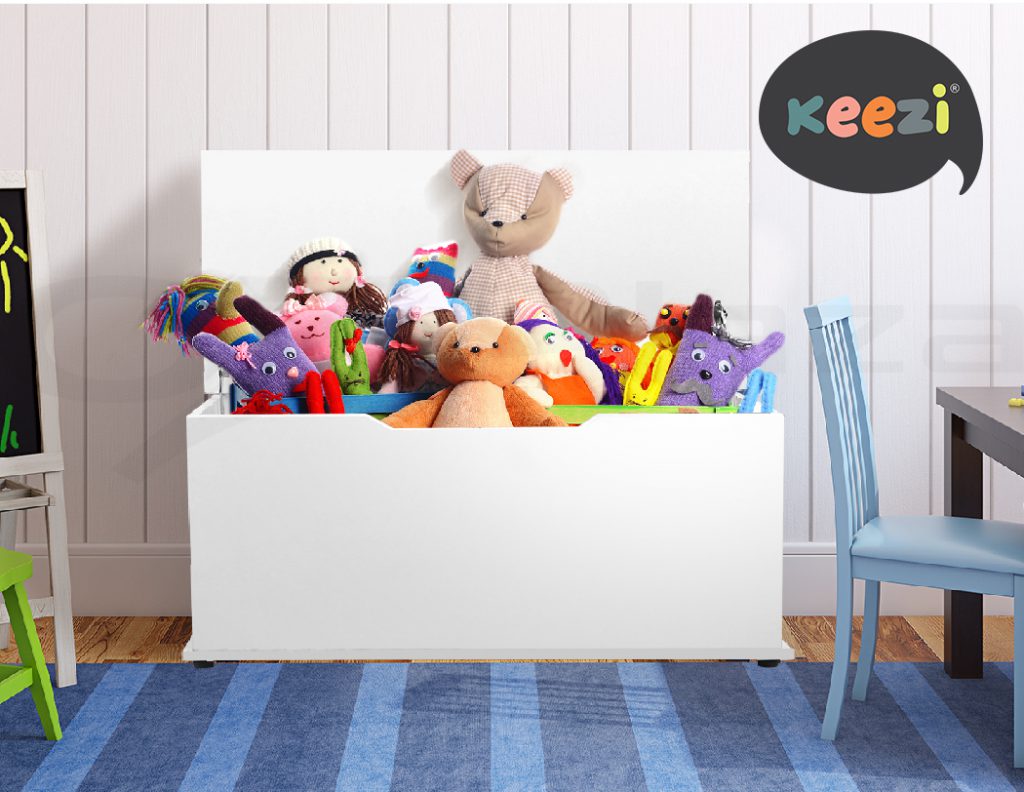 Keezi Kids Wooden Toy Chest $251.95 Now $89.90
Tired of seeing your toys strewn everywhere after play? And the number of times you have stepped on one and ruin his or her play time? Fret no more and let this Keezi Kids Storage Box help you out in the play-keep-play department.
Made of sturdy particle board, it is compact and deep enough to store all of his or her favourite play things without fuss. With a white paper finish, the child-safe box also features a thoughtful air gap between the lid and box for finger protection. Not least, the box also comes with floor protectors to prevent damage and scratches on your pristine floor. Buy here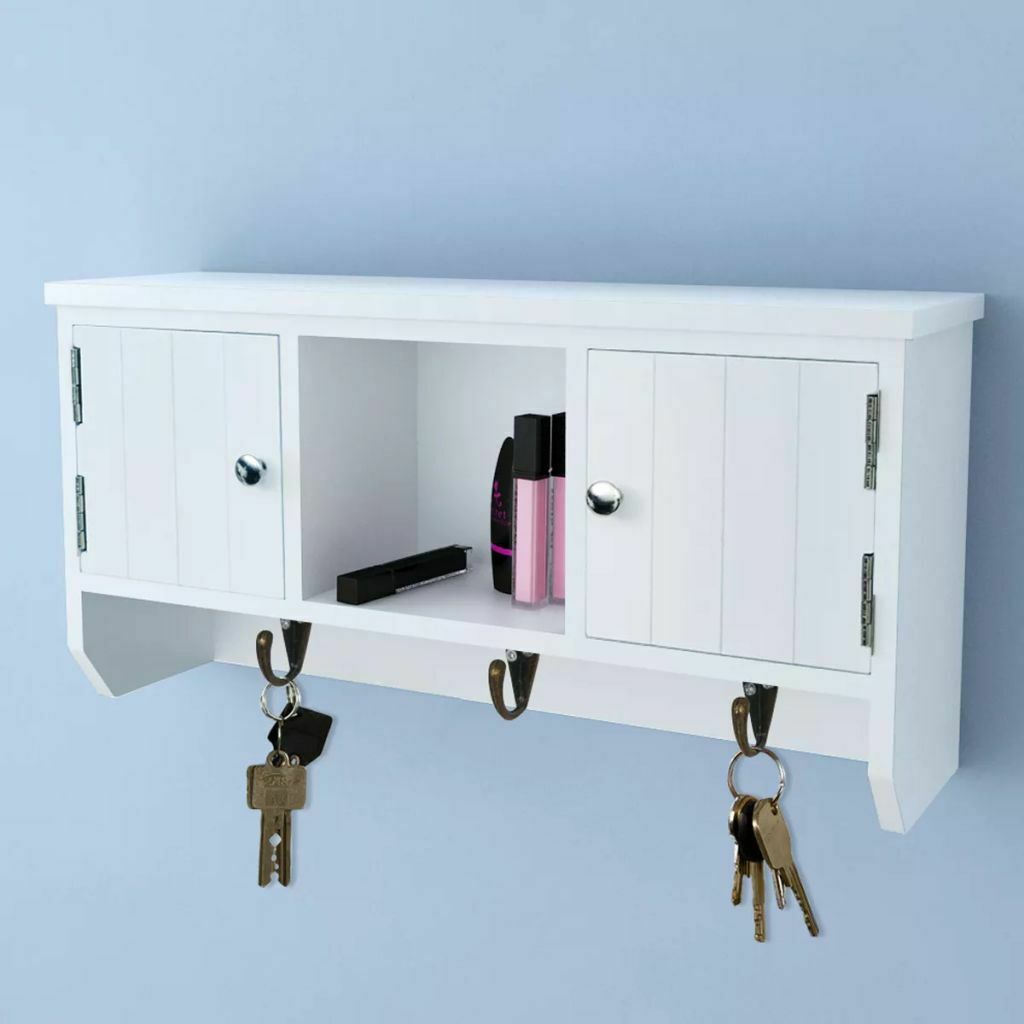 Wall Mount Key Cabinet $43.95
This key cabinet in antique white, with a simple yet elegant design, will make a decorative as well as functional addition to your home decor, as you can use it to keep your keys and other daily essentials organised. The wall cabinet has three metal hooks for placing keys. The two compartments with doors and the middle shelf provide plenty of space for storing wallets, mobile phones, sunglasses, jewelry, or other accessories. The MDF construction makes the cabinet strong and durable. The cabinet can be steadily mounted on the wall. The white paint finish makes it easy to clean with a damp cloth. Buy here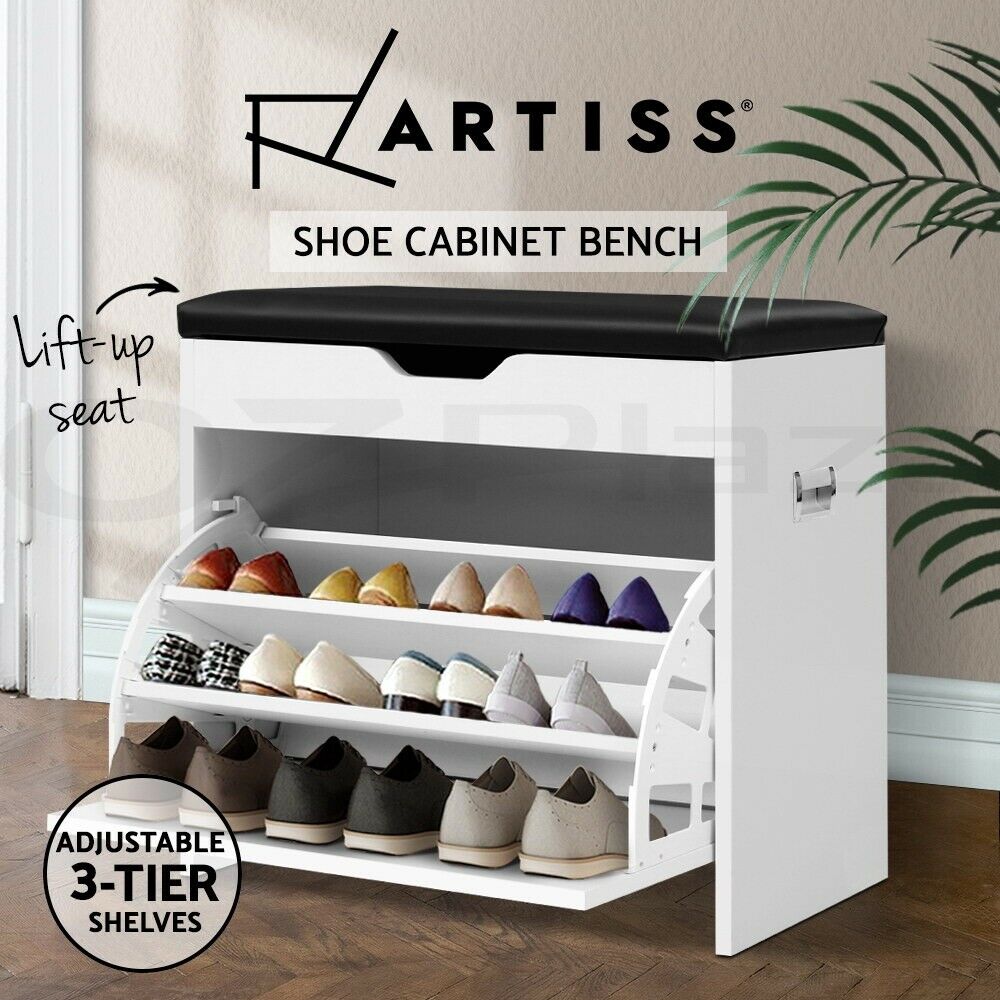 Shoe Cabinet Bench $76.90
Get yourself a shoe cabinet with an aesthetic difference. Our Artiss Shoe Cabinet Bench adds a touch of luxury and multi-functionality to the ubiquitous shoe cabinet. On first impression, it looks just like a plush PU leather stool. Pull down the front panel and you find three tiers of adjustable shoe shelves with ample space for up to 15 pairs of various footwear. There is also a closed storage compartment hidden under the seat, with cut-out handles for easy opening. Made from quality particle board, the bench is sturdy and finished in melamine for durability and easy maintenance. Not least, its thoughtful design means that you can place it in your hallway or entrance for a neat and tidy look that blends seamlessly with your home decor. So remove the clutter and get organised with our shoe cabinet bench. We are sure it will feet right in with your discerning taste for all things stylish and chic. Buy here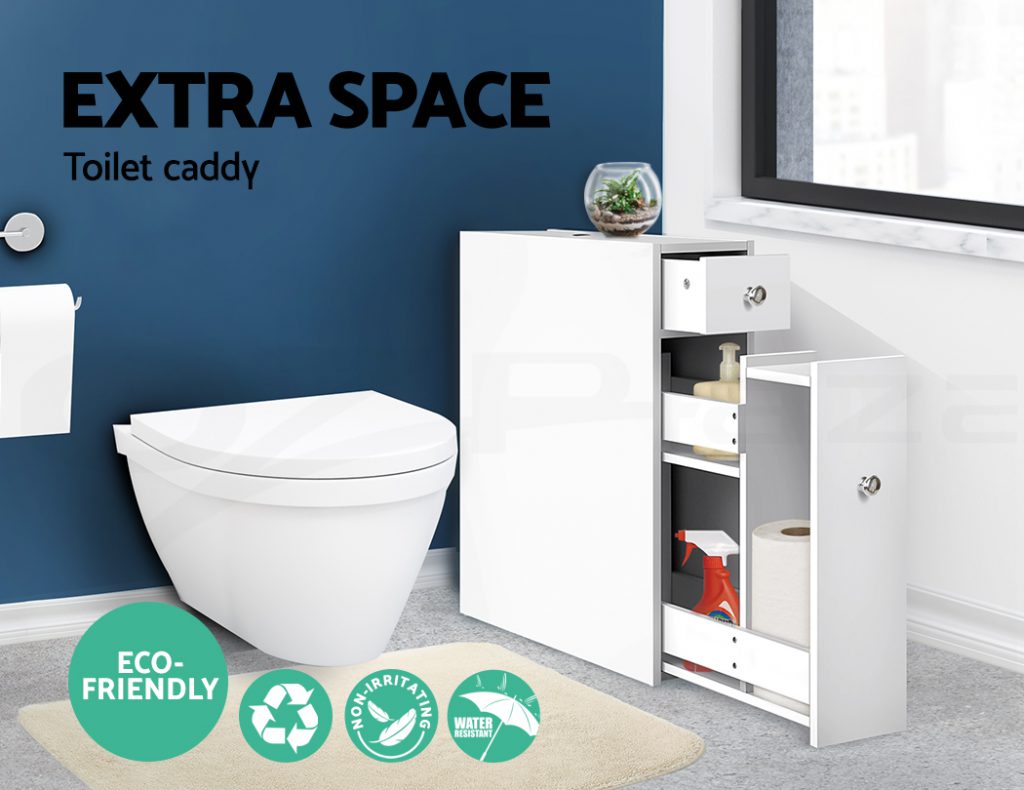 Bathroom Storage Cabinet Caddy Was #179.95 Now $74.95
Update your bathroom to turn a chaotic routine into a calm one. With this cabinet, you can store your daily bathroom items and access them easily knowing where they are. It creates space and order too, making your bathroom a retreat that you're after.
Made of quality and eco-friendly MDF board, it is more stable and stands up better in heat and humidity. Designed to be slim and sleek, this toilet caddy is your best choice for your compact bathroom. Add some plants and colourful candles for the little extra ambient. Buy here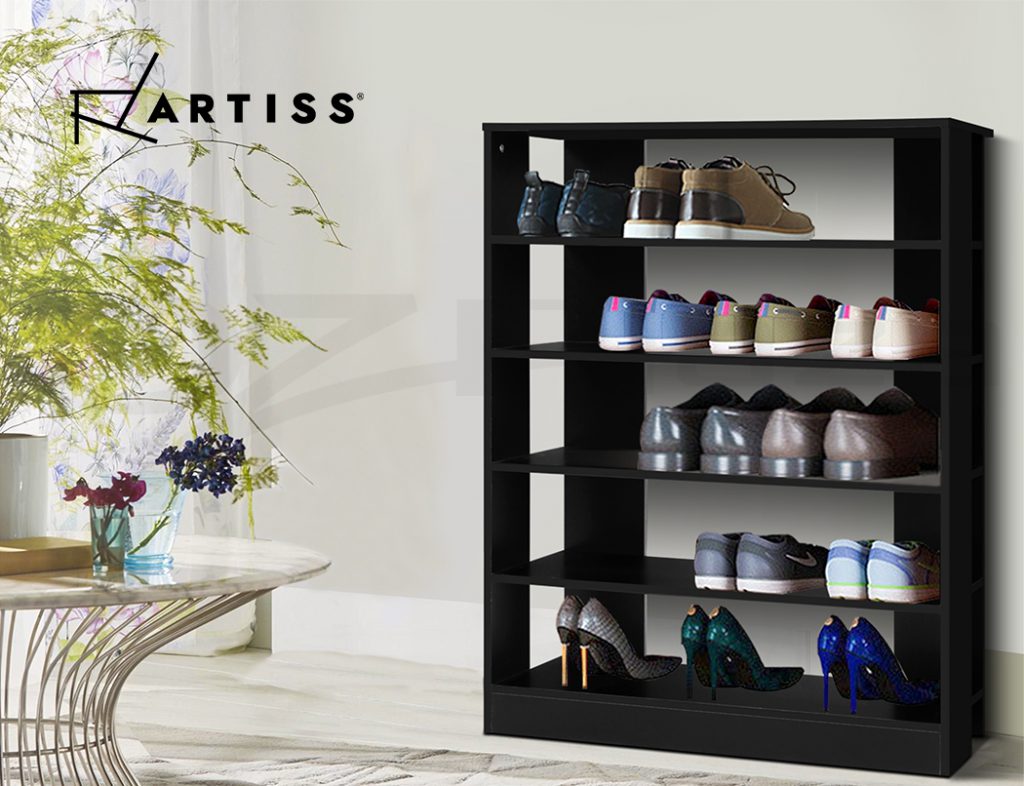 Shoes Organiser Storage Rack 30 Pairs Was $191.95 Now $70.90
Keep your entrance and doorway neat and tidy with this stylish and modern 6-tier Shoe Cabinet. With storage space for up to 30 pairs of footwear, you certainly have more reasons to indulge in your favourite passion. Made of eco-friendly and durable particle board, the shoe cabinet is sturdy and stable with a non-toxic finish that is easy to clean and maintain. Importantly, the shoe cabinet comes with a backing board that prevents your footwear from falling out. A smart and thoughtful design that makes this ensemble a definite choice for you. Better still, it can be more than just a shoe cabinet. Be creative and use it as alternate shelving, a bookcase or a display unit. So get your 6-tier shoe cabinet today and enjoy clutter-free storage in more ways than one. Buy here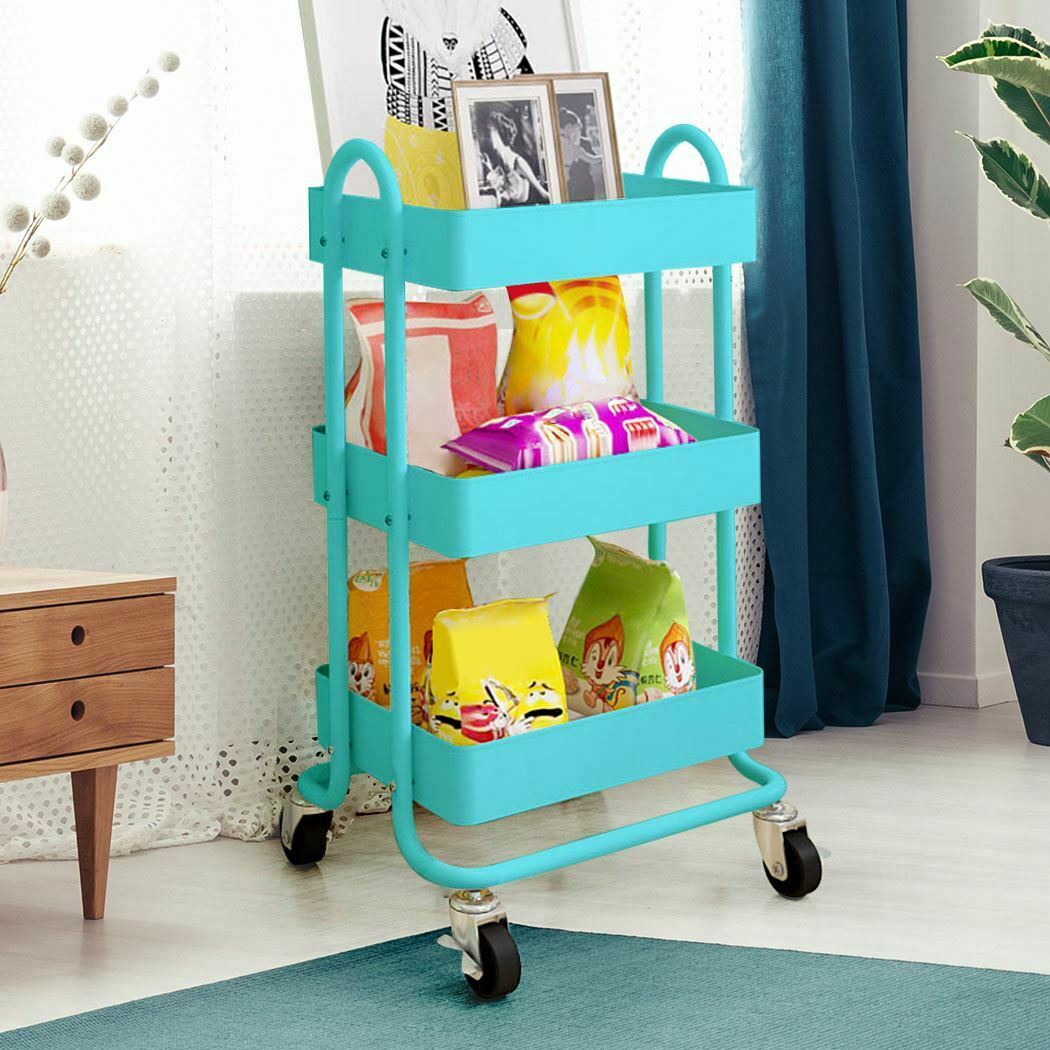 Storage Trolley 3 Tier Rack $53.95
Stay well organised with our creative Storage Trolley. It is made of heavy-duty stainless steel. It can easily withstand weights up to 15kg. With steel construction, it is highly resistant to water and rust, no more worry if you accidentally spill liquids such as water over it. Designed to be non-toxic and odorless for safer usage. It can easily fit in tight spaces with its compact size. Provided with ample space to store all your essential stuff in one place. Built-in 360-degree rotatable wheels provide easy and convenient movability. Buy here
Room Divider Bookshelf Organiser $86.95
Featuring a sleek and classic design, this book cabinet will make a decorative as well as practical addition to your decor. The cabinet is made of quality board, which ensures it sturdiness, durability and long service life. Designed with 5 spacious compartments, the bookshelf offers ample storage space for keeping your magazines, books, DVDs, multimedia devices and other decorative items well organised and within reach.
Additionally, as a versatile shelf, the book rack can serve as a room divider as well, making it a perfect choice for your hallway and any other living space. The book rack is easy to clean with damp cloth.  Buy here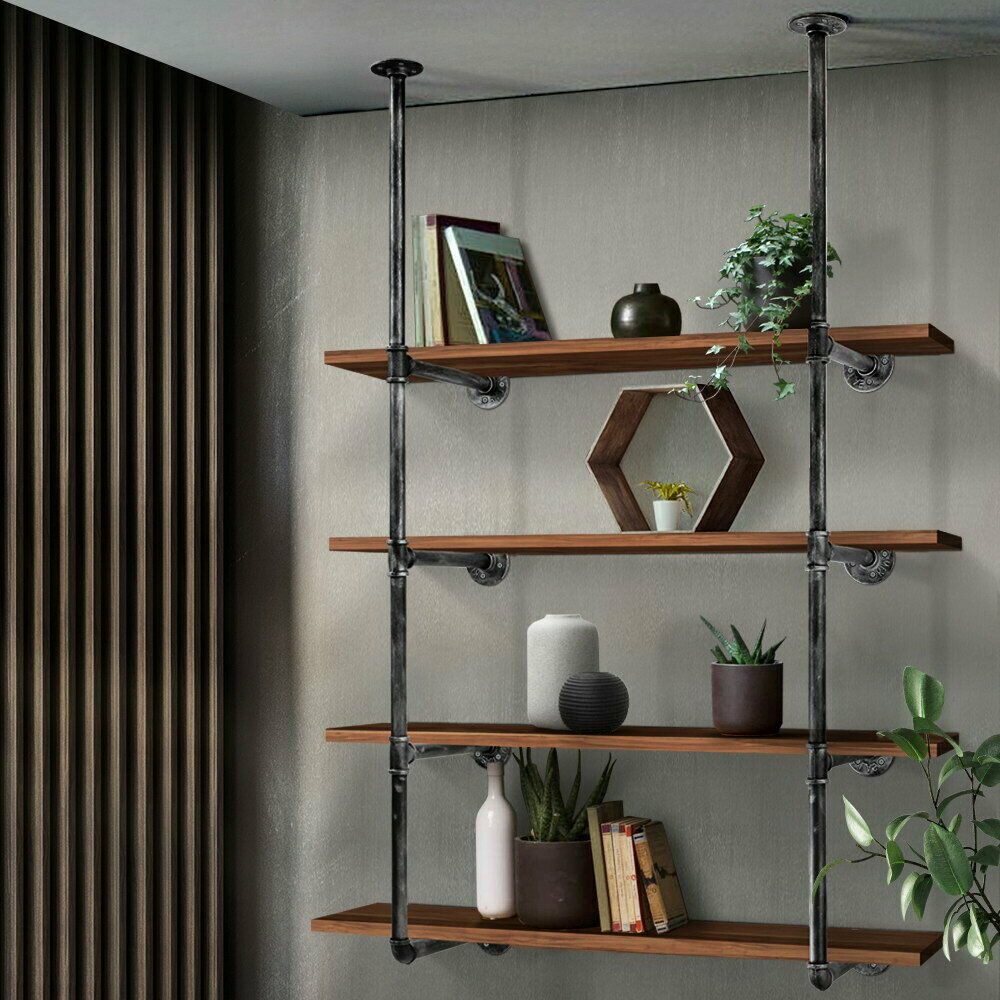 Rustic Indoor Storage Organiser $71.95
Thinking of adding a rustic element into your home and still have the practical side of it? This shelf features a 4 level storage and can be mount either onto the ceiling or to the floor.
This pipe shelf, can be used in any area of your home. Kitchen, living room, bedroom or even a storage room. Buy here
Disclosure: This article contains affiliate links. This means that if you make a purchase, we may receive a small commission at no extra cost to you.