Aussie Woman Wakes Up Speaking In Irish Accent After Tonsil Surgery!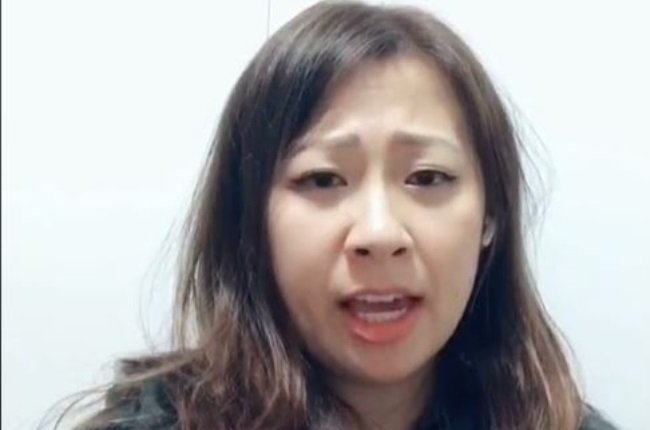 Aussie Woman Wakes Up Speaking In Irish Accent After Tonsil Surgery!
Can you imagine the shock of waking up one day and realising you're speaking in a completely different accent? One Aussie woman experienced this exact condition, called Foreign Accent Syndrome, a day after having surgery on her tonsils.
TikTok user @angie.mcyen says she woke up to an Irish accent even though she has never been to Ireland nor has any idea about the Irish language. Apparently FAS is a real condition which is some kind of strange neurological response to some surgeries. The person suffering from the accent eventually loses it over time, but in some instances it stays with them for life!
So Angie started up her TikTok account for the sole purpose of documenting her accent journey and OMG is it addictive viewing!
"I woke up this morning and I was speaking with my Aussie accent… but during the phone call… she could see the deterioration in my accent from Aussie to Irish," she said.
Throughout her journey the Irish accent comes and goes but it never completely disappears. The Aussie assured her viewers that this was not some random stunt to get famous, but is instead a very real thing she is living with. She's hoping through her videos she is able to raise some awareness and understanding of Foreign Accent Syndrome.
"Unfortunately it's not fake. I bloody damn hope that my Aussie accent is coming through, as it's what I've had for the last 20 years," she said.
"I hope you learn something from my journey and spread awareness about this."
Even Dr. Karl, the world's most loved scientist, jumped on TikTok to explain the syndrome for all those thinking it was all a bunch of BS! We don't know about you, but we find this totally fascinating!
If you woke up with a foreign accent one day, which would you choose? For me it would definitely be Spanish…or French…or Italian…!
Images: TikTok