All I want for Christmas…

People tell me I'm difficult to shop for, really? How so? I just love beautiful things, how hard is that to find? I ask them but husband, family & even my dearest of friends end up dazed & confused so this year I'm going to make it easy on them, I'm creating a wishlist! The best thing about my list is that you can use it to satisfy the "difficult" person in your life & you can do it ALL online, have it gift wrapped & delivered!
Here is a small sample:

The Bailey upholstered bedhead. Custom-made in Victoria by Heatherly Designs $1430
I lust after this in deep navy velvet with nickely studs.
The epitome of chic, the Gucci "Jackie" bag, I know, its massively expensive but a girl has to dream & I've been very very good….Darling??? $1965
Something I have needed for so long is a travel cosmetics case that can actually fit everything in it, not just make up but brushes, cleanser & cream. Witchery have this lovely one in cream or orange (orange please) great size, great price $39.95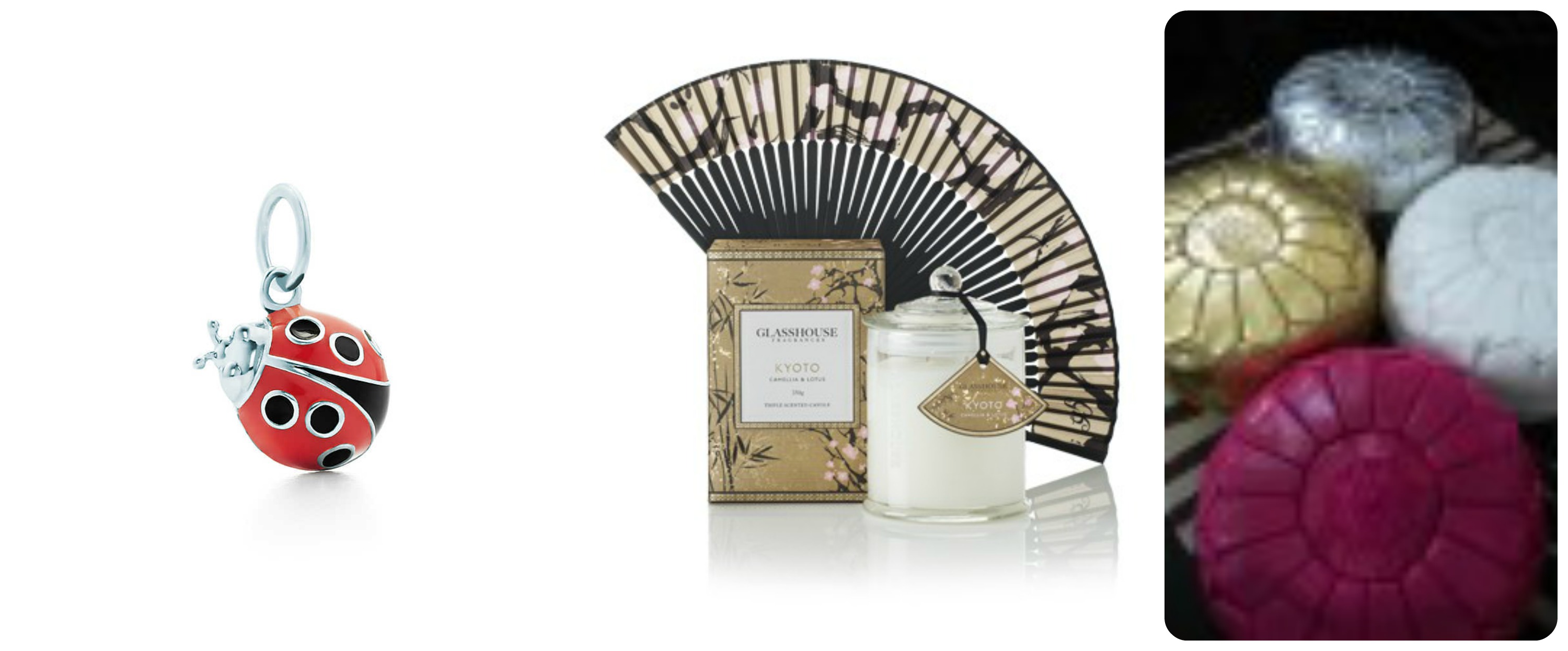 I say that anything in a blue box is always perfect but I adore the Tiffany charms, I'm head over heels for this Ladybird in enamel & silver, how cute? $240
Something for the home is always popular. Glasshouse scented candles are just the best, high quality & delicate long-lasting fragrance, starting at $39.95
Or a funky leather pouffe, silver I think. $220

& whilst at Table Tonic put one of these colourful tassell key chain in the trolley, at $16, get a spare.
Country Road have lovely cotton throws & blankets for the bedroom, perfect for those warm summer nights, Mila Blanket $199
I love to cook, so special kitchen things are always a winner. I love www.etsy.com for handmade goodies. I recently found several people making custom tea towels & aprons, so lovely.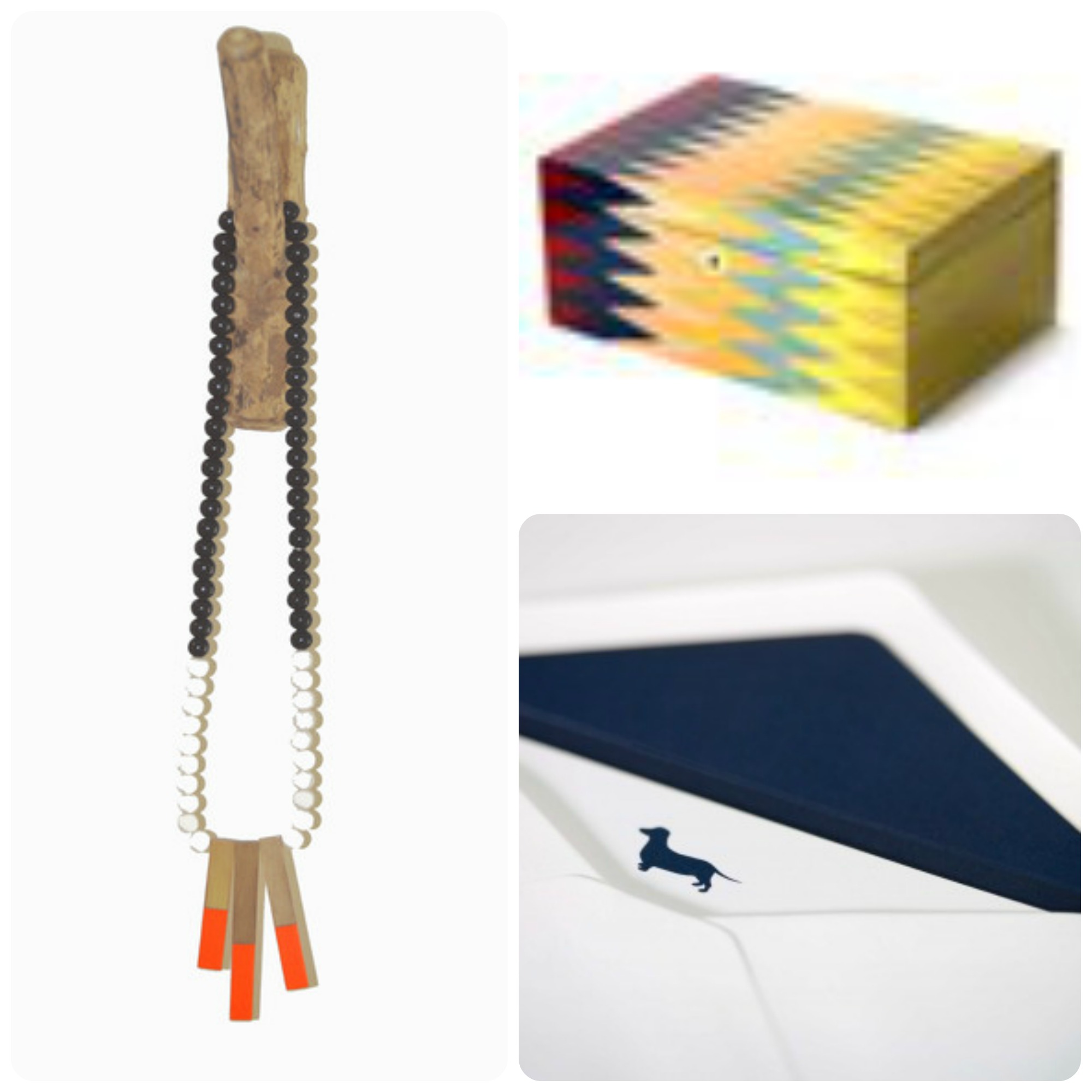 While I'm in bespoke mode personalised stationary is such a special luxe item. I am absolutely certain that if I had personalised stationary that I would write a lot more thank-you notes.
Rather than the assortment of little trinket trays & boxes I would love 1 large & beautiful jewellery box, particularly this chevron patterned Ercolano box from Peters of Kensington $770. Or maybe the classic white lacquer from www.hardtofind.com.au.
& you just can't give a jewellery box empty, so this funky Geo Jewellery Prong necklace from Harvey + Harvey
So there you go a gift for each of the 12 days of Christmas.
Happy Shopping!
Jackie Roper is a full time Mum of 4,(5 if I count my husband, aka: the finance minister), part time colour & decor consultant, blogger & utterly addicted to all things homey. I believe that creating a beautiful home does not come from a catalogue but from the heart, I challenge my readers to step outside the showroom & explore & develop their own style with tips on how to & plenty of inspiration. Because we all need inspiration, everyday!