WIn 1 of 3 30th Birthday Celebration Cabbage Patch Kids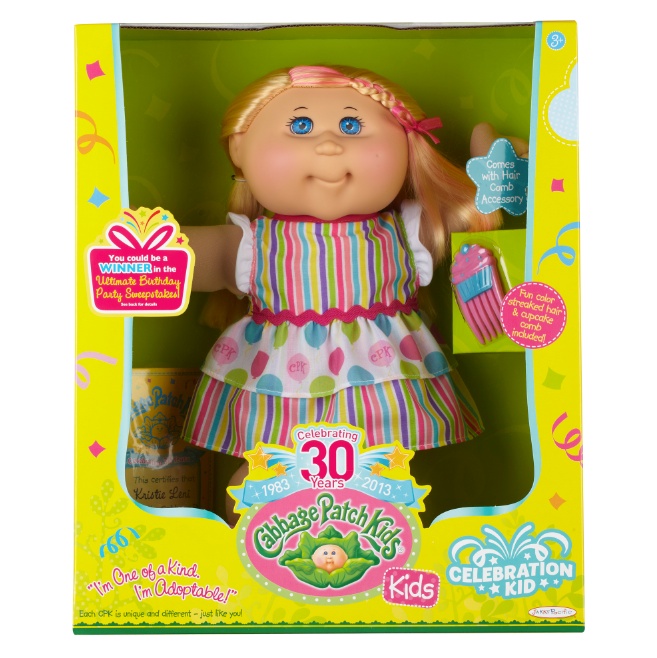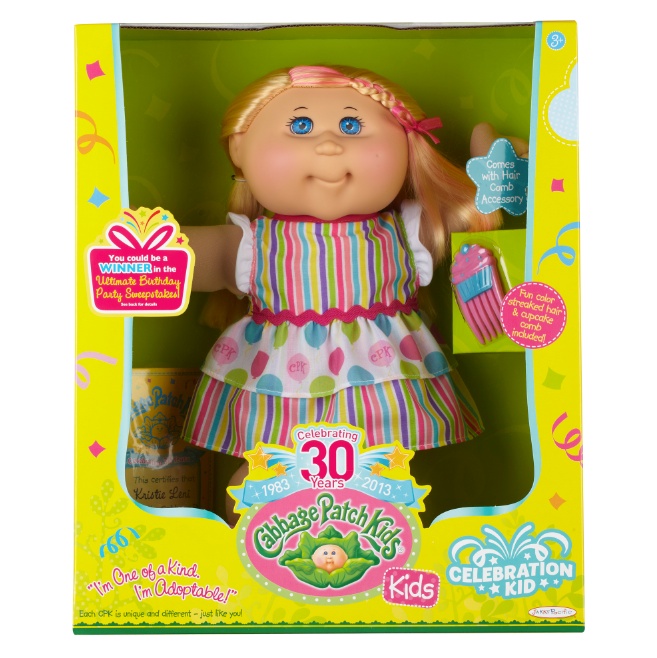 If you were a little girl growing up in the 80's, chances are that you either had a Cabbage Patch Kid, or you knew someone who did (and you wanted it!) And it's not surprising when you consider that Cabbage Patch Kids have gone on record as the most successful new doll introduction in history, with a whopping 3 million sold in 1983 when they were launched, and 125 million kids adopted since.
This year the Cabbage Patch Kids are celebrating their 30th birthday with popular Fashionality Kids rocking a birthday party look. Each doll comes with it's own special name, adoption papers and birth certificate, all ready to be adopted. And, just between us…they still have that lovely Cabbage Patch Kid smell. (If you had one, you'll know what I mean!)
Cabbage Patch Kids 30th Birthday Celebration dolls are available from all major retailers and independent toy stores across Australia. RRP $59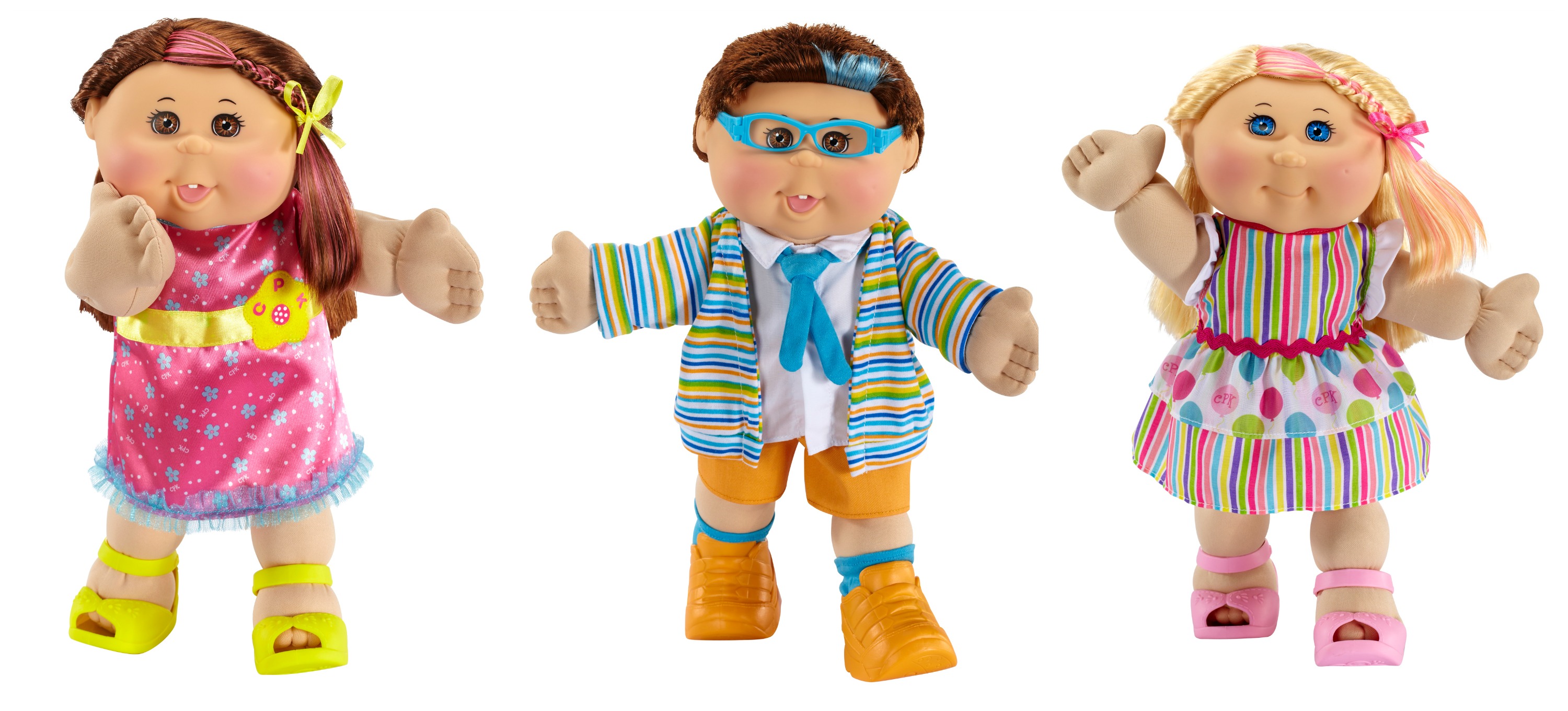 Mums Lounge are joining in the celebrations with 3 Cabbage Patch Fashionality Kids to giveaway!
To enter, follow the instructions on the rafflecopter widget below. Good luck!