Boys Party Ideas – Monkeying Around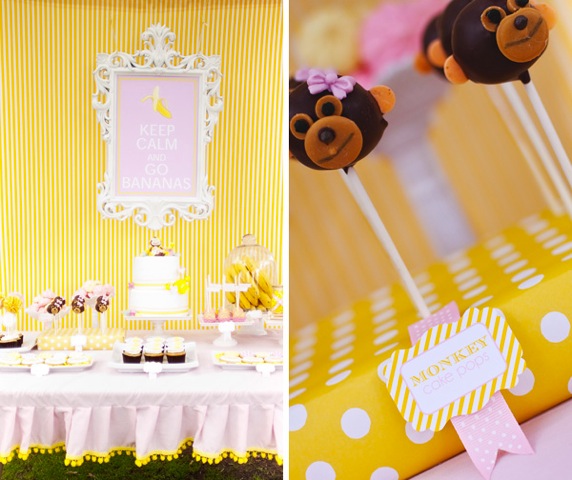 We have been busy preparing for a very special little boys first birthday party and we are excited to be heading on a jungle safari this time… think thick jungle vines, plants, grass and lots of animal prints. There might even be some animals hanging out on the dessert table!
Boys Party Ideas: Monkeying Around
The party is based around our Jungle Safari Party in a Box theme (which is now available in our store), which features a cute little giraffe, a ferocious lion (ok maybe more cute than terrifying) and a cheeky little monkey.
When we went researching for this theme, we came across so many fabulous monkey themed parties, that we thought we would share some of our inspirations with you.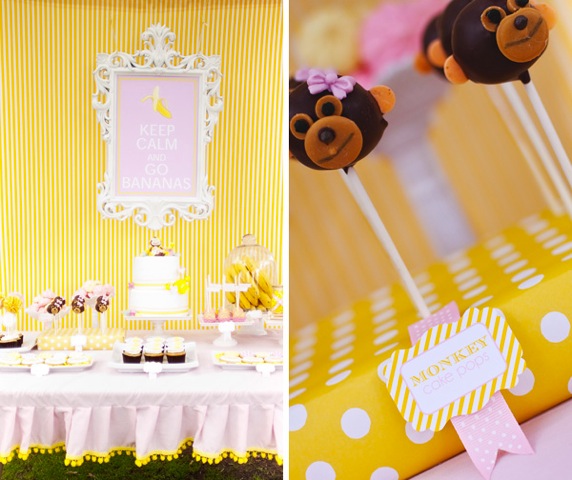 This party by Paige of Paiges of Style, is just so cute! Not only does it combine two of my favourite colours – yellow and pink, it's such a lovely example of turning a potentially 'boy-ish' theme into a totally girly theme!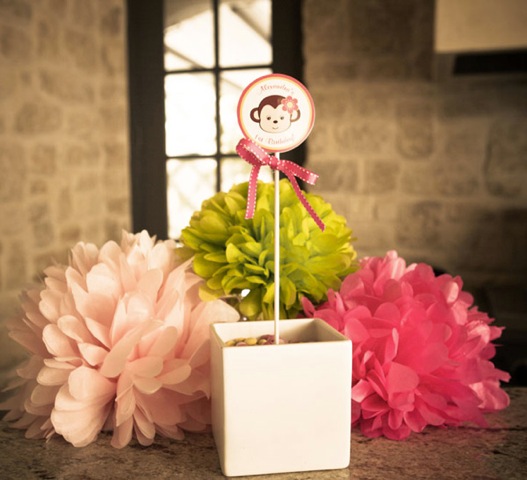 Another gorgeous girly monkey party, this time by the wonderful talents of P is for Party, The Party Dress and WH Hostess. It is filled with all sorts of beautiful details, many of which come with tutorials on how to recreate this fun p arty for your own occasion.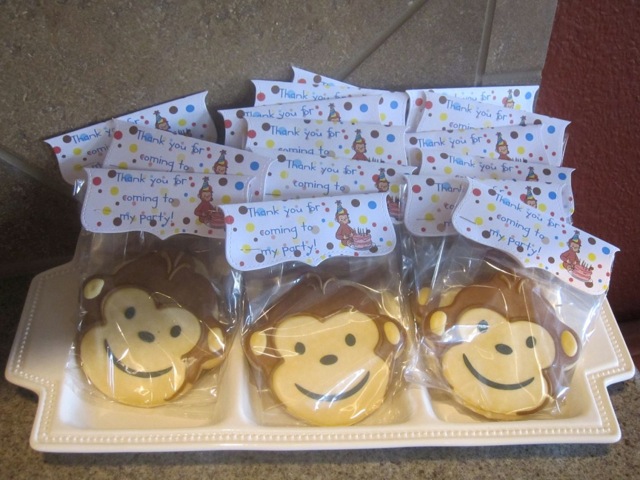 This party is such a favourite of ours, we featured it on our blog last year. Created by the girls at Mini Gaga, I just love the colour scheme, the simplicity and the classic style.
Hopefully this has given you some inspiration to create that next occasion for your little monkeys!
We can't wait to share our Jungle Safari themed party with you all soon.
Cheers,
Renee & Alex
For more party ideas and inpiration you can follow 'The Inspired Occasion' in the following places;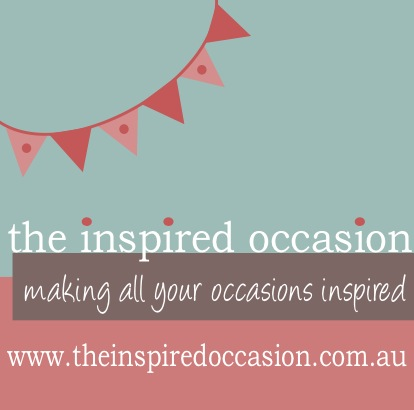 Website – www.theinspiredoccasion.com.au
Shop – www.theinspiredoccasion.com.au/shop.html
Blog – www.theinspiredoccasion.blogspot.com
Facebook – www.facebook.com/theinspiredoccasion
Twitter – http://twitter.com/InspiredParties