Cook Up a Storm With These Must-Have Kitchen Appliances Under $80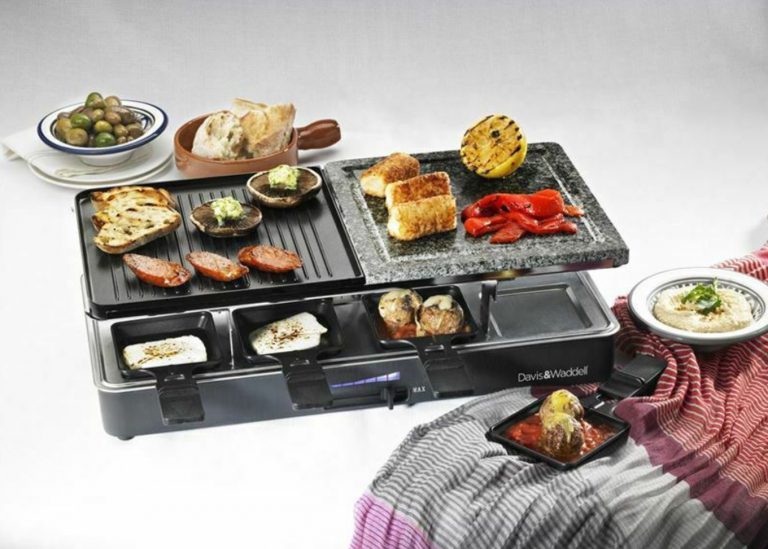 Cook Up a Storm With These Must-Have Kitchen Appliances Under $80
With the cooler weather settling in, it's time to batten down the hatches at home, and cook up a storm of winter warmers for your family. These must-have kitchen appliances for under $80 will make cooking nutritious and delicious comfort food a breeze.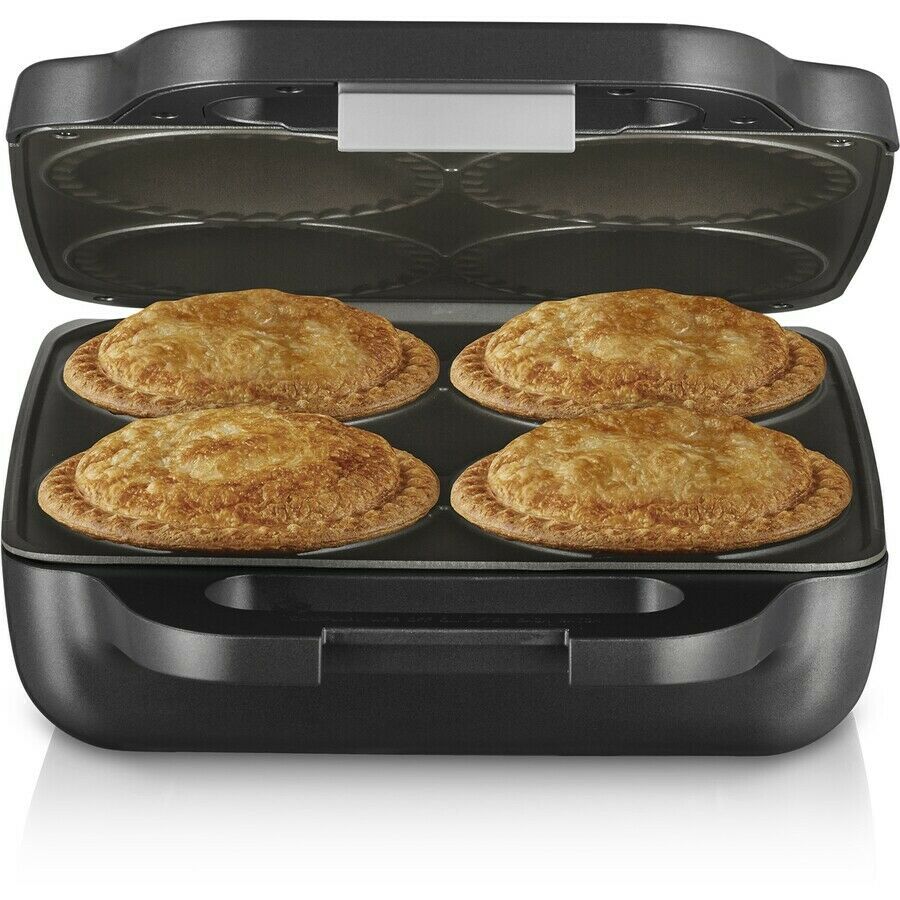 Sunbeam Pie Magic Traditional 4
Despite the name, there really is no magic involved in making top notch pies, but having the right kit is essential. This Sunbeam Pie Maker Magic Traditional 4 is a good product, which helps families across Australia and beyond to make perfect sweet or savoury pies, time after time. It can make up to 4 pies at a time and will plug into the wall socket or a camping generator.
Was $75 Now $69 Buy here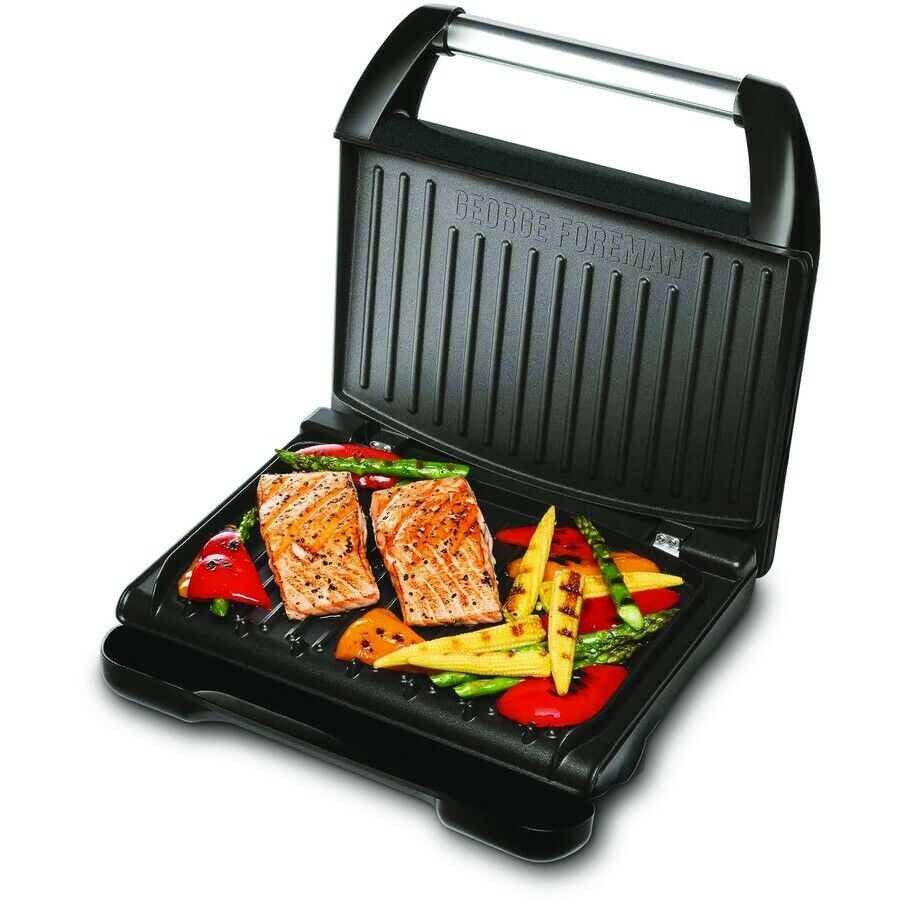 George Foreman Family Steel Grill
The Family Steel Grill is an amazing way to cook meals and snacks quickly and more healthily. From meat and fish to vegetables and even frozen foods, this versatile grill will be your cooking companion for lunch, dinner and sandwiches too.
Thanks to its grooved grill design and patented angle it can reduce the fat content by up to 42%* which drains cleanly away into a removable drip tray that can simply be taken off and washed.
$59 Buy here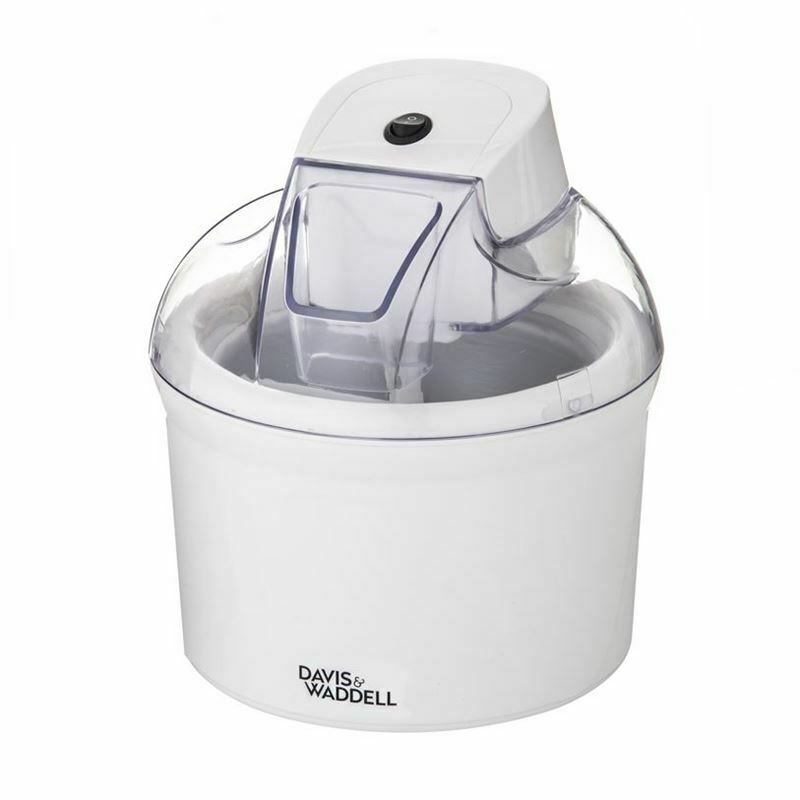 Davis & Waddell – Electrical 1.5Ltr Ice Cream Maker
A compact ice cream maker ideal for home use. Make homemade ice cream with just 15-30 minutes of churing (depending on choice of ingredients). Perfect for creating fresh frozen desserts including ice cream, sorbet and gelati. Features transparent lid, paddle, non-slip feet and 1.5 litre capacity freezer bowl. Easy and simple one switch operation. Freezing bowl must be chillded for minimum 8 hours prior to use.
Was $119.95 Now $49.95 Buy here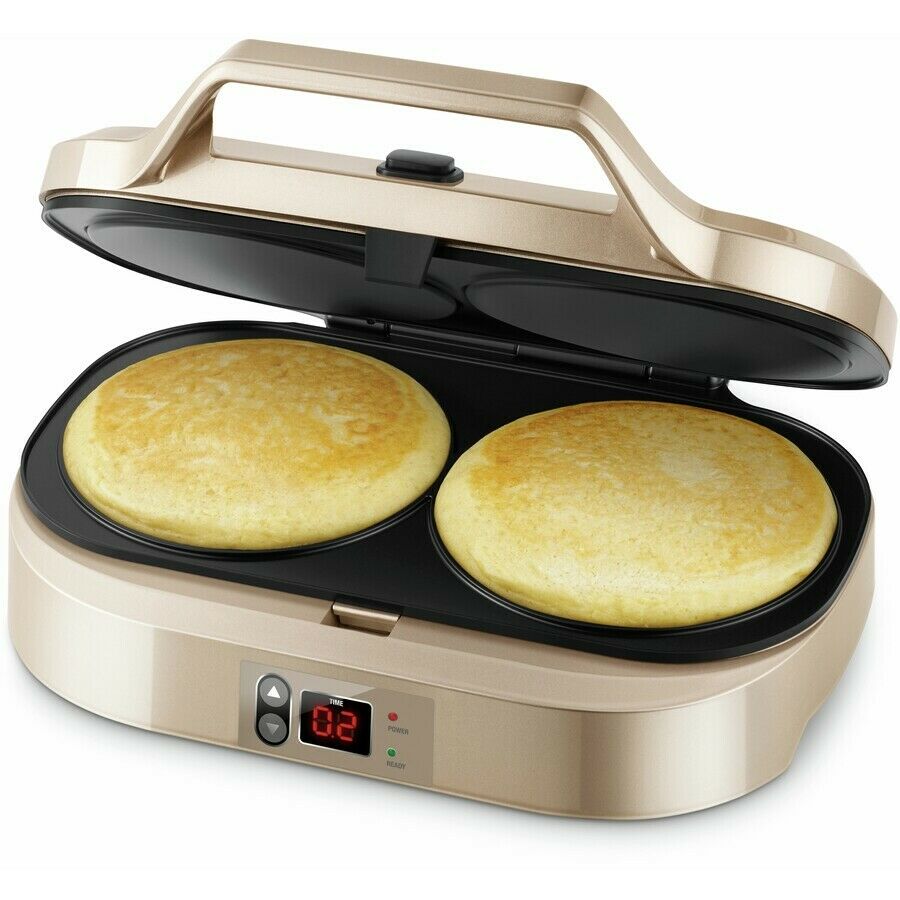 Kambrook Perfect Pancake Press
Cooks two large golden fluffy pancakes to perfection in less than 2 minutes. Countdown timer so you don't overcook them & deep cooking wells designed to also create fritters, biscuits and more.
Was $49 Now $39 Buy here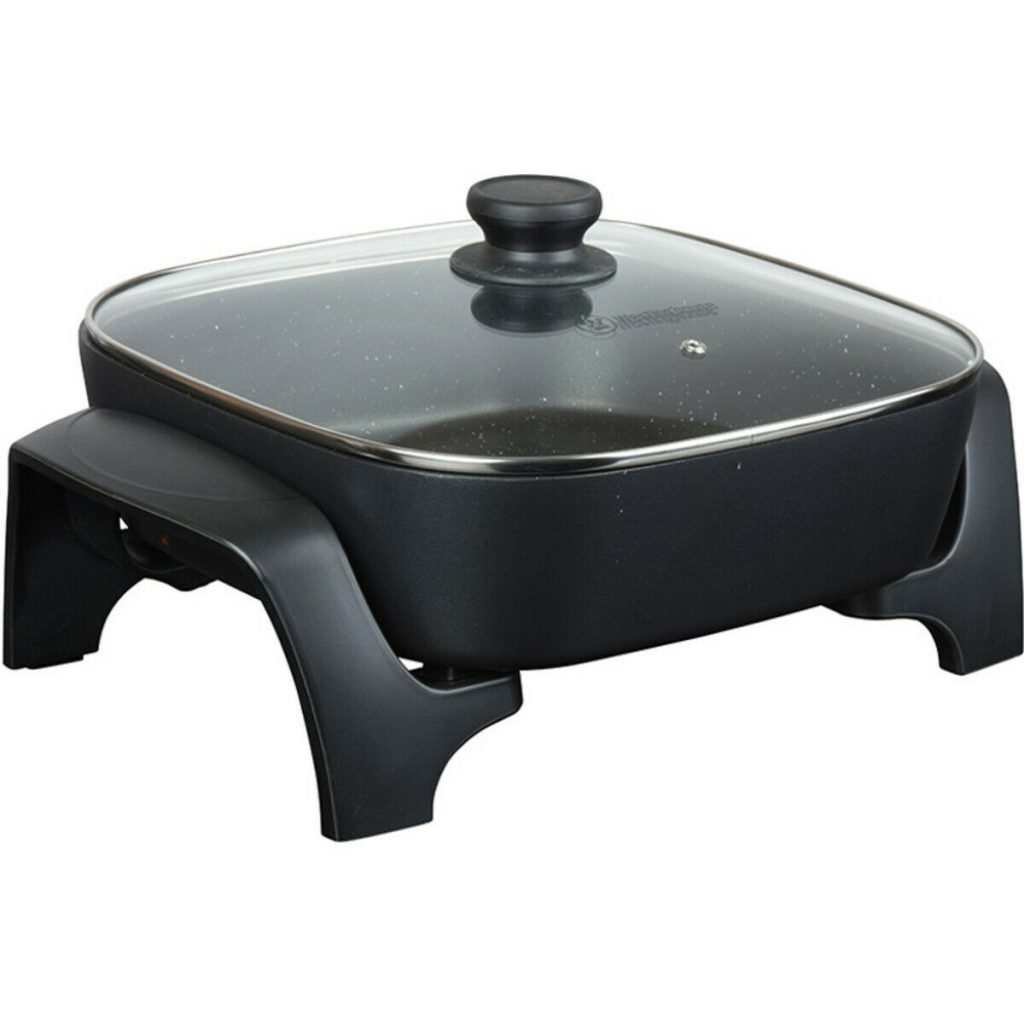 Westinghouse 12i Square Electric Frypan
Square electric frypan with small footprint. Tempered glass lid. Extra-deep, thick cast aluminium bod.y Cast-in heating element. Trigger release temperature control probe. Cool-touch knobs and handles. Non-stick coated pan with stone finish. Dishwasher safe (excl. temperature probe.)
$64 Buy here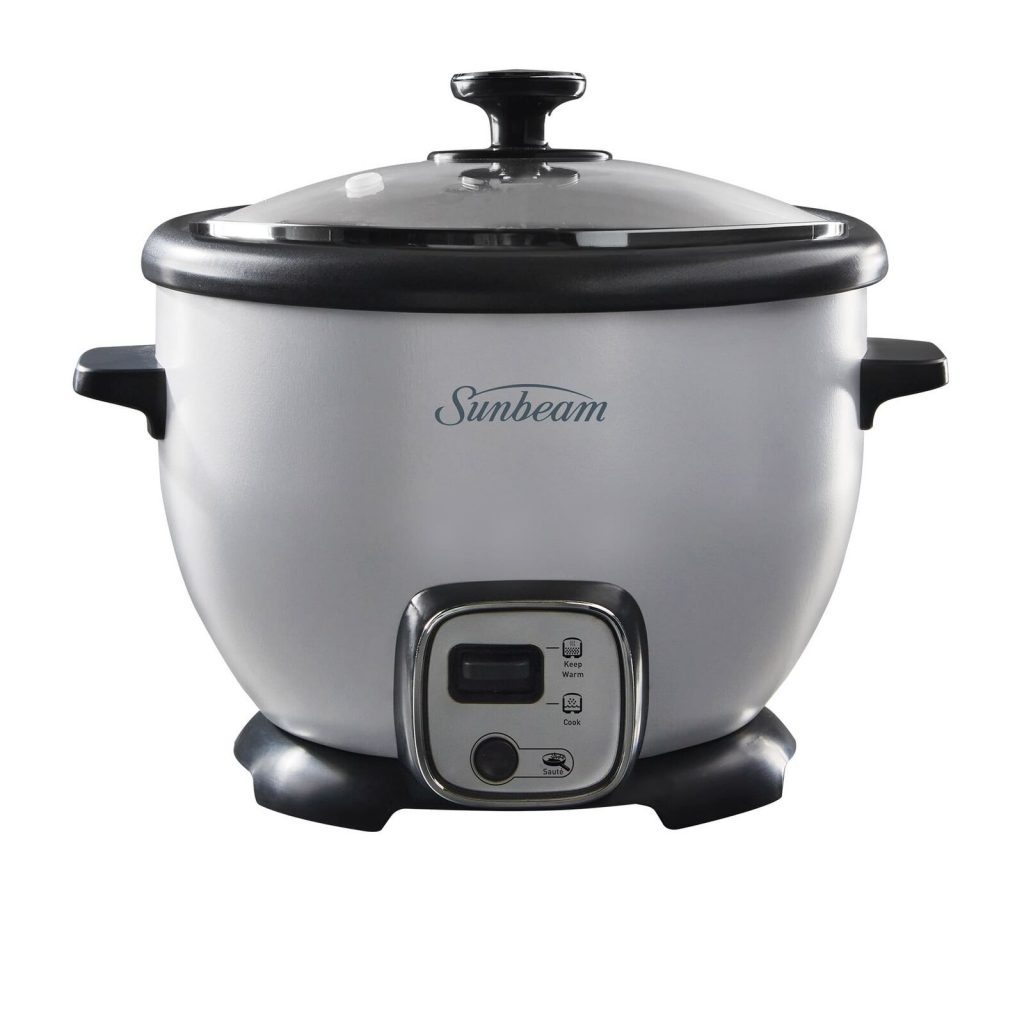 Sunbeam Rice Cooker + Saute 10 Cup
The unique Sunbeam Rice Cooker + Sauté, has an exclusive sauté function, which allows you to prepare various recipes like pasta, couscous, stews and fried rice all in the one appliance. The simple and efficient rice cooker has a large 10 cup capacity which is ideal for large families or gatherings!
$59.99 Buy here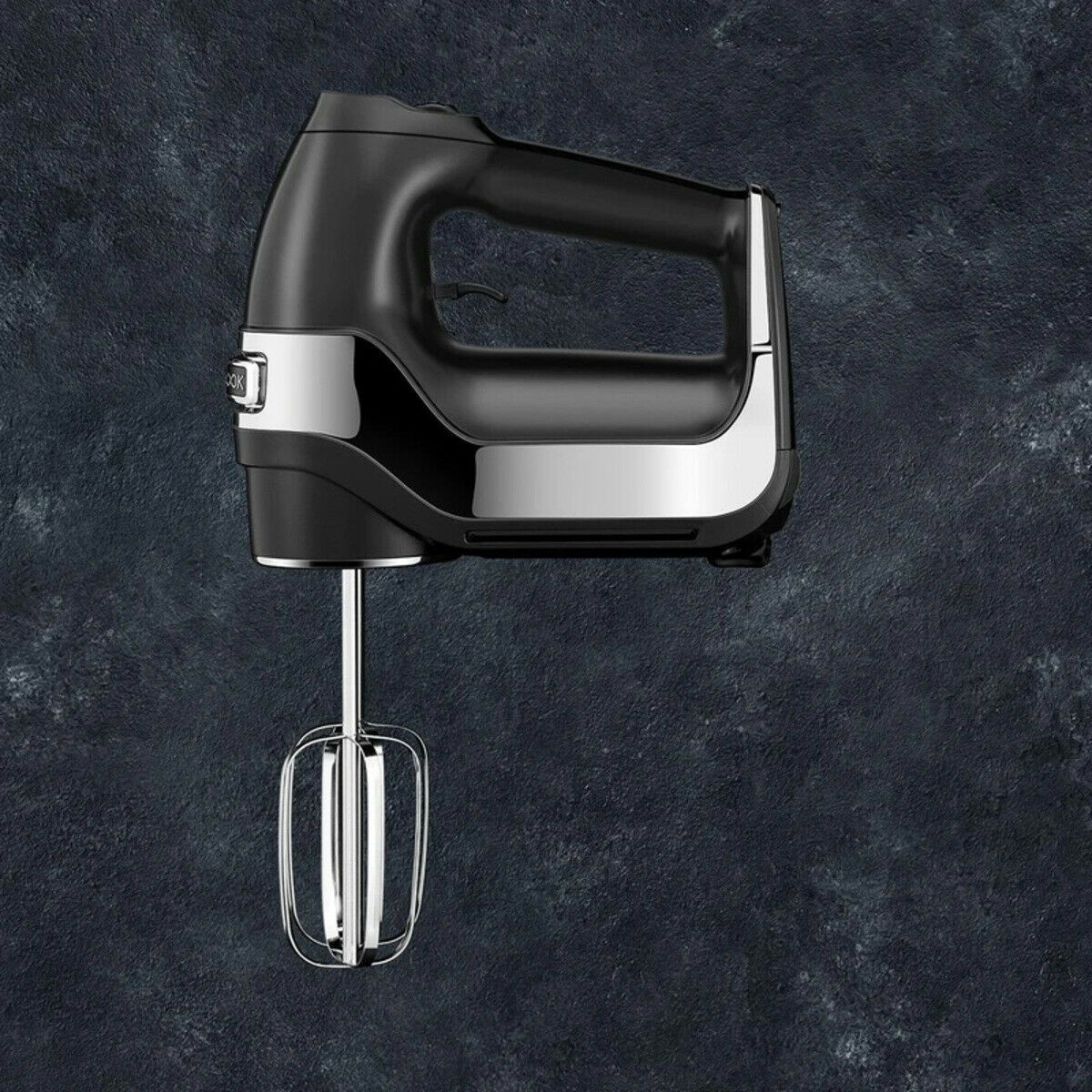 Kambrook 7 Speed Hand Mixer
The new Kambrook Culinary 7 speed hand mixer is both powerful and quiet with an efficient DC motor. With 7 speeds including slow start and PULSE button, this mixer has greater control and power. The 7 speed hand mixer also comes with 3 quality  attachments including beaters, whisk and dough hooks, allowing for more versatility. This mixer includes a snap on storage case for convenience.
$65 Buy here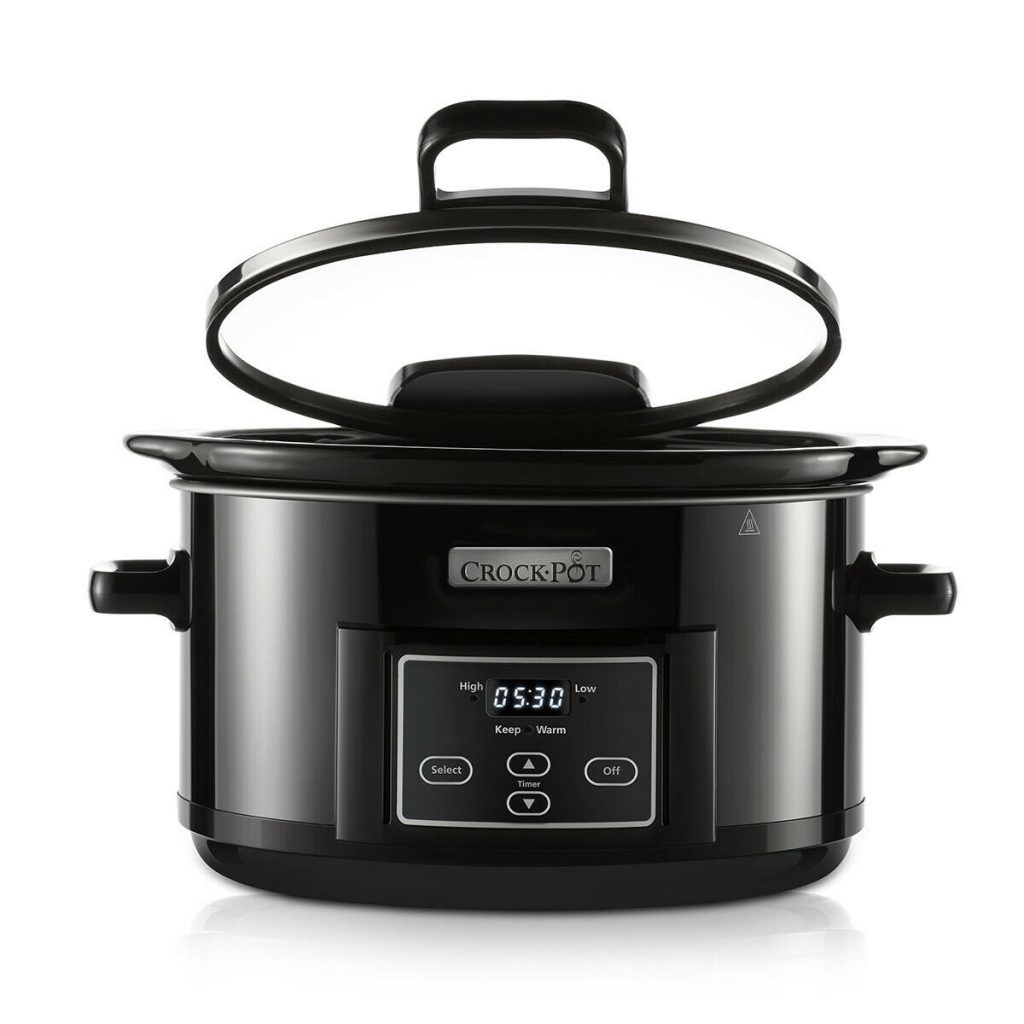 Sunbeam Crock-Pot Digital Slowcooker
The CrockPot One Pot Cooker creates delicious casseroles, mouth-watering soups, and fall-off-the-bone meats. The 4.7L capacity serves up to four people at once, or it's great for those who like to meal-prep.
The flexible 20 hour programmable timer provides an easy set-and-forget solution. Simply set the timer and your meal will be ready when you are. The unit can automatically switch to the Keep Warm setting once your meal is cooked. The glazed-ceramic crock with wrap around element ensures even, consistent heating and means stirring is not necessary.
The hinged lid makes serving easy and keeps your benchtop clean and clear. For simple cleaning, the crock is dishwasher safe.
$69 Buy here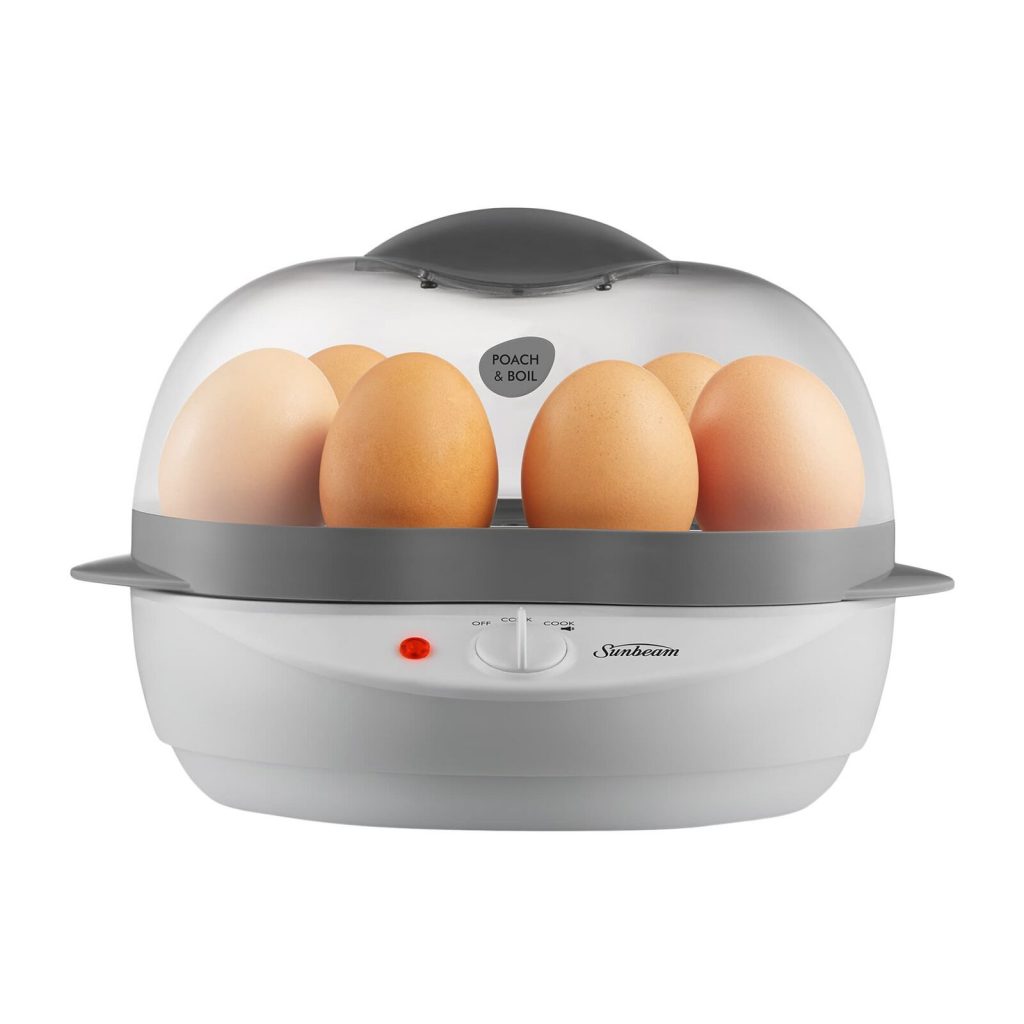 Sunbeam Poach & Boil Egg Cooker
Boil up to 6 eggs, poach up to 2 eggs or steam your veggies. Rise and shine to perfectly boiled or poached eggs, delicious omelettes or steamed veggies. Runny, soft or hard centered will be the only decision you need make. With non-stick coating, and a handy buzzer this compact egg cooker will be a hit in any kitchen.
$49.95 Buy here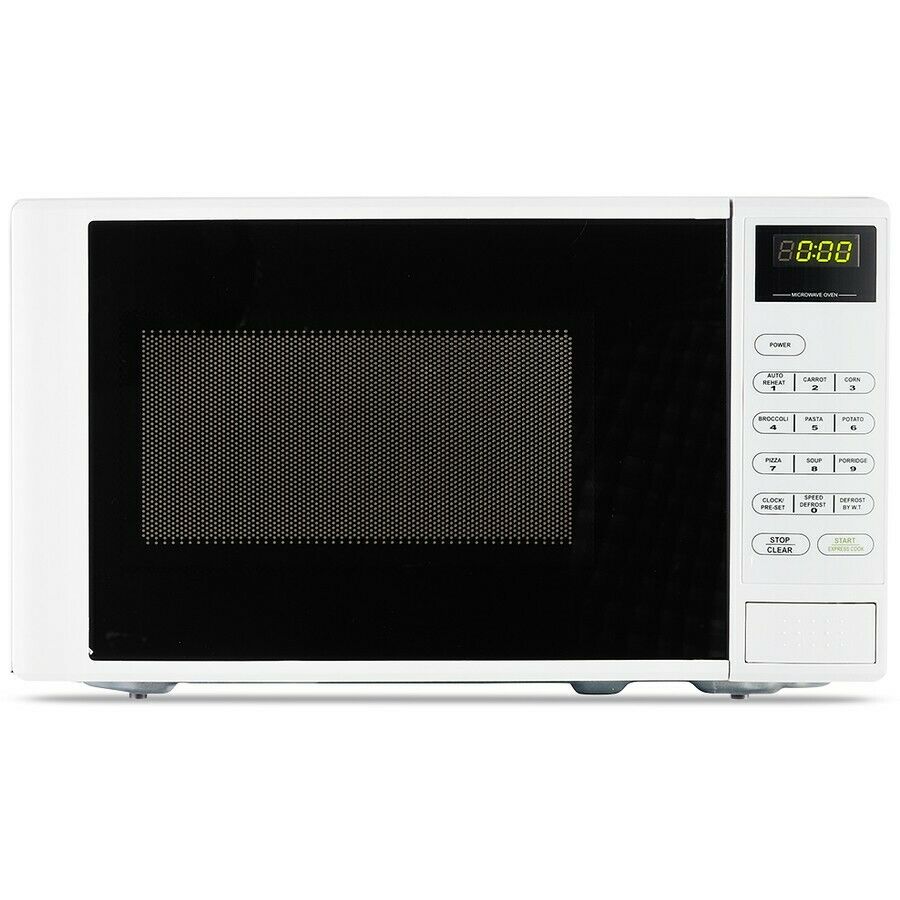 Brilliant Basics Compact Microwave
Keep things quick and easy with the Brilliant Basics Compact Microwave. This 700 watt microwave features five power settings, a child lock for safety and a touchpad control with nine auto cooking control.
$48 Buy here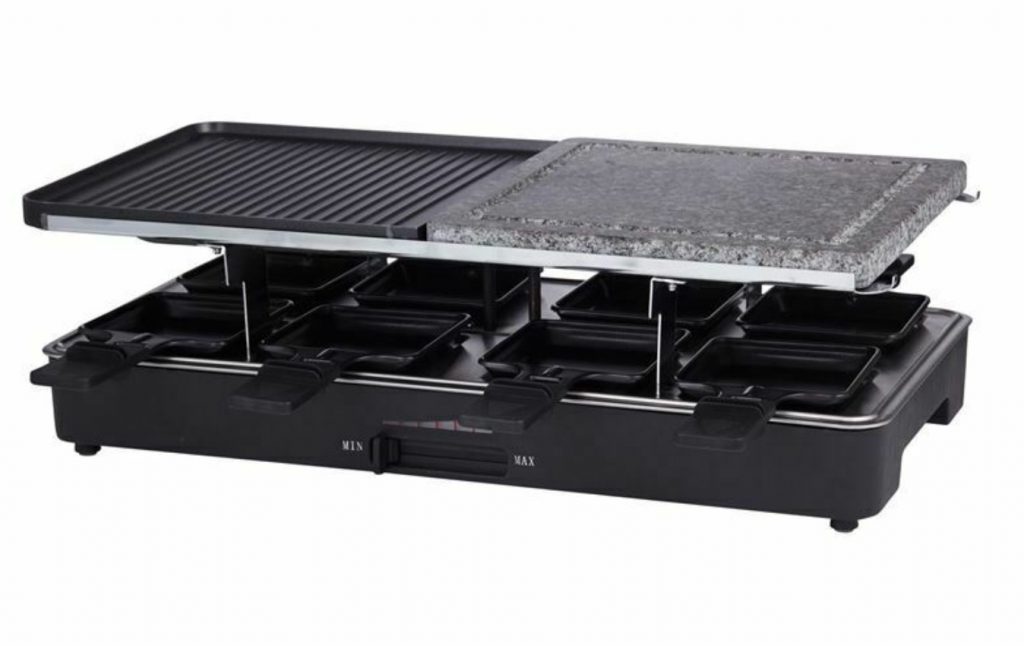 Davis & Waddell Taste – 8 Person Electrical Party Grill & Raclette Black
Taste by Davis & Waddell is an eclectic range of serving pieces available in both traditional and contemporary styles, themed for all occasions.
Whether youre catering for an afternoon tea, a cosy winter gathering of close friends, a birthday party or just cheese and wine on a Sunday afternoon, there are plates, platters, bowls, cake stands and more – perfect for creative entertaining.
Features a non-stick grill plate, grill stone and 8 individual non-stick mini pans.
Constructed from plastic/Teflon/aluminum/stone.
Ideal for instant cooking directly at the table for all your entertaining.
Suitable for 8 people.
Heats up qiuickly for instant cooking.
Includes electric grill with thermostat control/non-stick reversible grill plate/natural grill stone/non-stick mini pans.
Wipe clean.
Was $149.95 Now $69 Buy here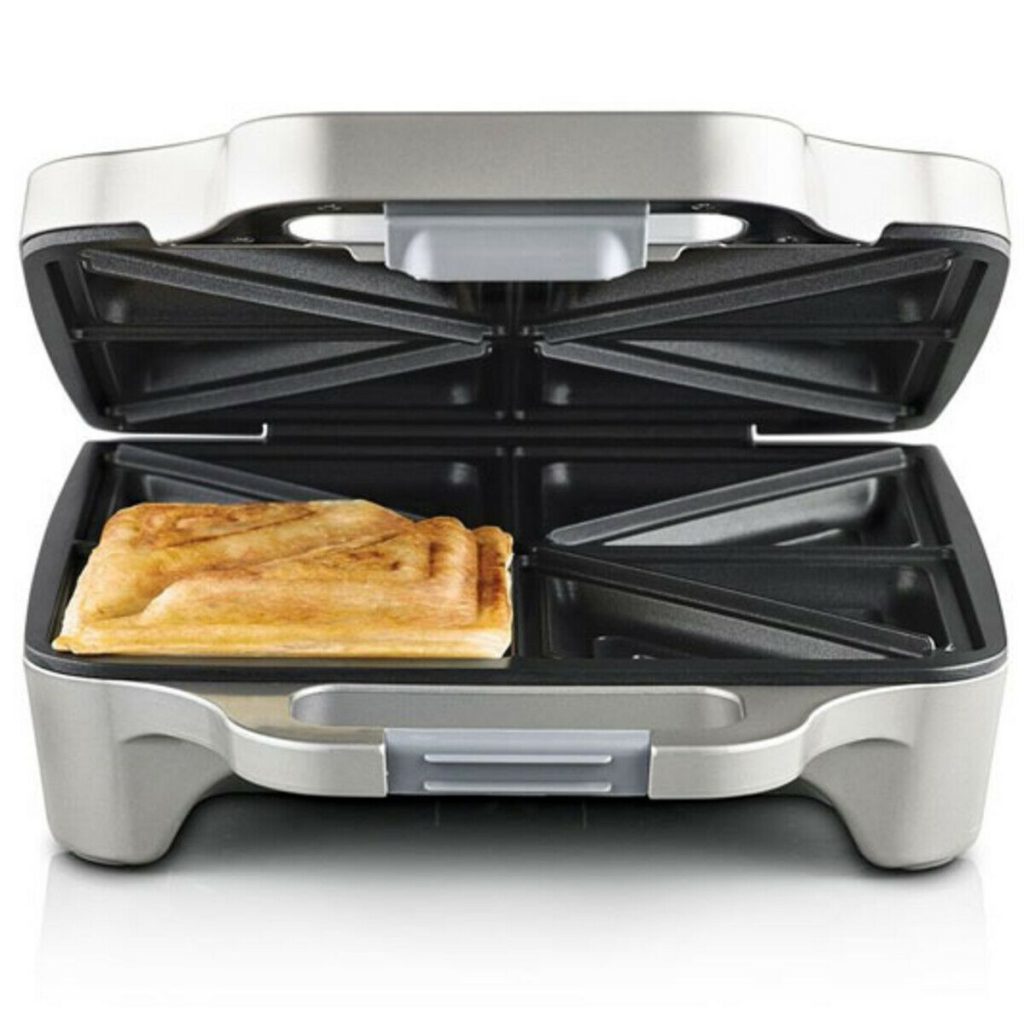 Sunbeam 4 Slice Big Fill Sandwich
Big Fill Toastie™ is designed with deeper & larger dishes to fit more of your favourite filling. With deeper & larger plates to fit 50% more filling* and larger bread slices, Sunbeam Big Fill Toastie™ for 4 fits the extra filling you always want in your toastie. Fits 4 sandwiches, creating 8 chunky triangle toasties so there's more to share, or more for yourself.
$59 Buy here
Disclosure: This article contains affiliate links. This means that if you make a purchase, we may receive a small commission, at no extra cost to you.