Six Inspiring Aussie Mums Share Their Totally Relatable Journeys Through Motherhood on TikTok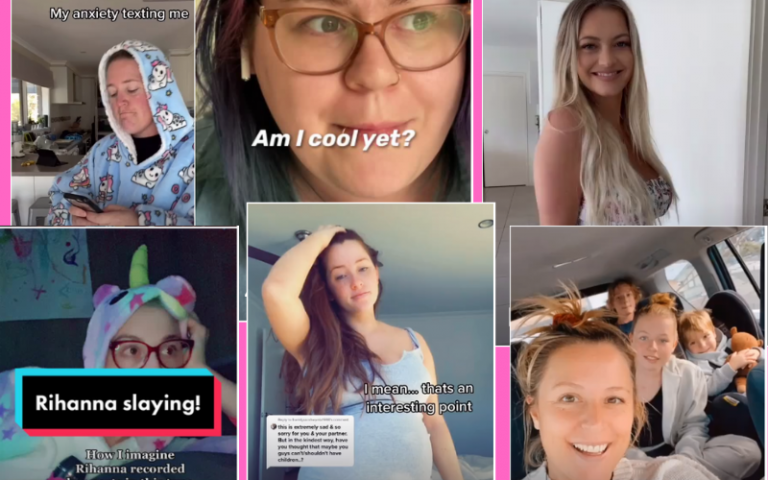 Six Inspiring Aussie Mums Share Their Totally Relatable Journeys Through Motherhood on TikTok
As we prepare to celebrate another Mother's Day here in Australia, it is easy to focus solely on our own motherhood experiences. We might feel like we are unique in our worries, frustrations, love, and those precious moments of pure joy. Sometimes, as our children grow, we find ourselves just a little more cut off from the support base of other mums that we would see every day at preschool or playgroup when our children were smaller.
So we turn to social media to plug back in, to ground ourselves, and to realise yet again that our unique journey through motherhood isn't that unique at all. We find relatable content from mums all over the world on many different media channels, but during the pandemic, none are more relatable than local stories featuring Aussie mums.
Here are six inspiring Australian mums to follow on TikTok as they share the stories of their own journeys through motherhood.
Nat Alise
Nat is a mum of two adorable kids and lives on the Gold Coast, Queensland. She lives her life freely as a bisexual but is currently perfectly satisfied being a single mother. Her hilarious videos are a refreshing take on what it's like living in a single-parent household with two funny kids. She has 1.2 million followers.
Laura Sakkas
Representing real and raw motherhood, Laura openly shares her story of losing her baby to Congenital Heart Disease (CHD) shortly after he was born. Laura creates TikTok videos in support of all women who have lost a child. She is currently documenting her experience of being pregnant with her rainbow baby. Laura also lives on the Gold Coast and has over 94,000 followers.
Tig Powell
Brightening up the feeds of more than 17k followers, this quirky single mum from Wagga Wagga in NSW loves to post fun and positive videos on TikTok to encourage and motivate other women. Tig also never shies away from posting hilarious videos of her daughter being brutally honest and downright adorable.
Carolyn Dicker
@life_of_carolyn
Melbourne mum Carolyn Dicker is your mental health cheerleader! She has dedicated her large 53K+ following on TikTok to raise awareness for mental health. She is the founder of @motherhoodsquad, which aims to raise awareness and provide support for struggling mums.
Keiara Moore
After her daughter was born with a cleft lip, Tweed Heads mum Keiara took to TikTok to share her story of her child's recovery. She now works alongside Operation Smile Australia with her business Love Ellis Rose to donate funds for cleft lip or palate repair, helping children born with deformities. Like all of us, she loves a good TikTok dance – or two!
Truthful Tellie
Tellie is a Tassie-based mama of five adorable children. She takes to TikTok to share the funny, relatable, and downright adorable moments in her life.
Happy mother's day to all the wonderful mums out there!
Source: TikTok