Help! My To-Do List is Killing Me!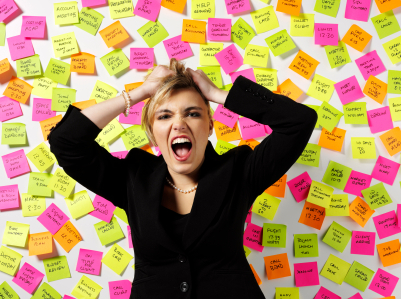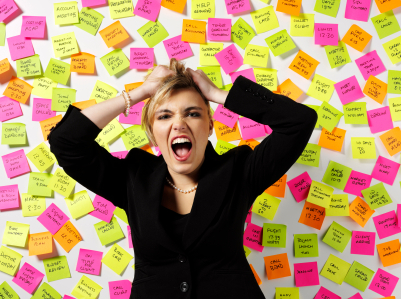 As busy Mums our to-do lists seem never ending. Research on forbes.com showed that if a mother was working in a paid job, doing the same kinds of tasks, she would be paid close to $116 000 a year. Nice pay – but I'm not sure that's really enough, given mothering is a 24-hour a day job.
I know all busy Mums have been known to run around like chooks with their heads cut off but in the long term this really isn't sustainable. So how do we get everything done that we need to? And how do we find time to do everything we need to when our time seems so limited?
1. Stop listening to all the "noise".
You know what I mean – all that other stuff you hear at the school gate, on TV, in the papers, that happens in other families that might sound like a good idea but isn't right for you or your family. This is a tough one but once you stop listening to all that noise it makes your to-do list so much more manageable – because you're not trying to "keep up with the Jones" or implement a new process that just simply won't work for you.
2. Do what you're good at and outsource what you can.
Just because you know how to vacuum/mow the lawn/cook dinner/organise a Christmas party doesn't mean you should – particularly if you don't like doing it. (Of course if you do, by all means go for it!!) Focus on what you're good at and enlist help for other tasks. Children and partners *can* help and will be more likely to if they have 'buy in' to the process.
3. Schedule your to-do's.
Julie Morgenstern has a saying "A to-do without a when never gets done" – never a truer word has been said! Schedule your tasks – whether it's in your planner or online diary – so that everything you need to do gets done when it's meant to.
4. Schedule your to-do's – then forget about them.
Yep – that's right! Why have your to-do's bouncing around in your head when you can use your brain cells for more important things? Trust your planner/online diary to tell you when to do your tasks so you can get on with your day.
5. Have a good idea of how long things take to do.
Let's say you have a parent-teacher interview at school. The interview only goes for 15 minutes, but does that mean you schedule 15 minutes in your planner? Absolutely not! You factor in the time it takes to get to school, traffic, parking, the interview, and the travel time to get home. Chances are this process will take at least 45 minutes, maybe an hour. So you need to schedule an hour in your diary. And if you have spare time that's great! More time to do all those other to-do's!
6. Use time wisely.
Studies have shown that multitasking reduces your productivity by as much as 40% – what an ineffective use of our time!
There are still many ways you can use time wisely though without multitasking, including:
• putting a load of washing on while doing school drop off
• having the dishwasher going while doing homework/playing/watching TV
• playing while dinner cooks
Anything you automate (like a washing machine, dishwasher and oven) can be working for you while you do something else – even if it's read a book!
7. Only do what you can do.
Don't take on more than you feel you can actually cope with. Sure, we'd all love to help more at school or take on other projects, but honestly there is only one of you so give up being Supermum and aim for Happy-and-Contented-Mum (or both – if you have the energy!).
The real key to making the most of your time is to know what you like to do and outsource, delegate or delete the rest from your planner. Sounds really simple – but I know it isn't. Start small, make it your goal, and you'll be well on your way to finding more time in your day.
Owner and Director of Clutter Rescue, Helen Butler is an Accredited Expert Professional Organiser who works with Mums to organise and declutter their space and time. Visit the Clutter Rescue website to sign up for the FREE five-day mini organising course, designed to help you look (and feel) more together, give you more time and an organised space so you never have to grovel for help again (or hire a live in housekeeper).