Sick and Tired of Kids Asking for More?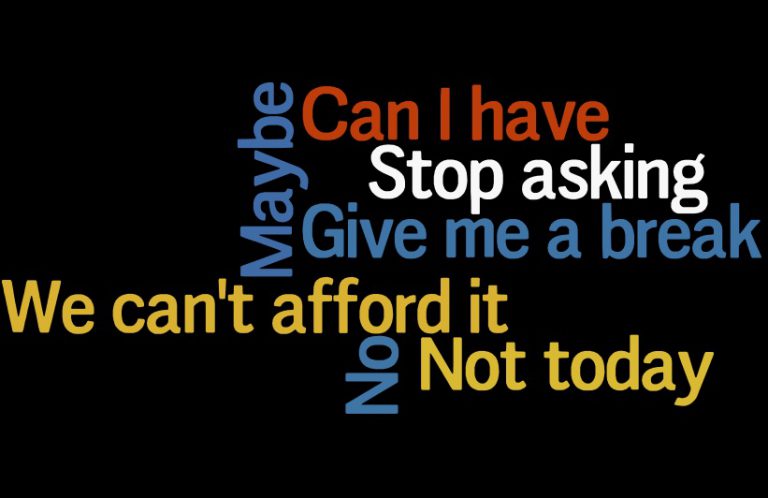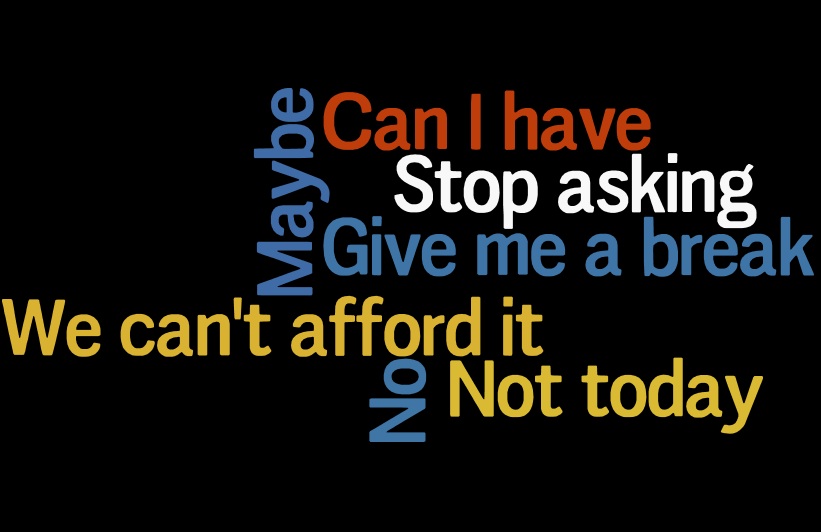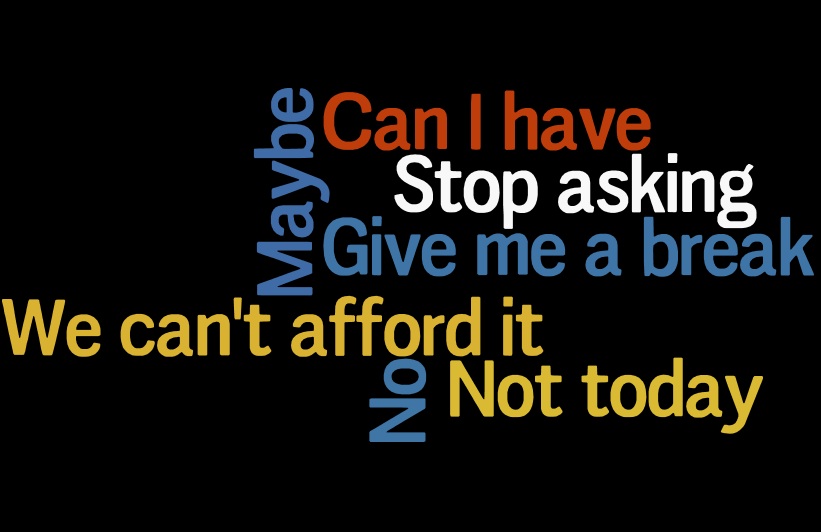 Ever get sick and tired of hearing your kids asking "Can I have a new bike mum? Can I have a new ipod? Can I've a phone mum? Can I have…" and on and on. Like adults, children notice things they want all the time. Unlike adults they generally don't mind asking for what they want.
If you're like most parents, standard replies tend to be "Not now," "Another time," "Maybe," "No," or "We can't afford it." I remember as a child being told to be grateful for what you have and stop asking for things. As a mother, the pressure is quite intense to buy 'stuff' for my children. They push and push and give me all sorts of reasons why they should have the 'stuff'.
I hear mothers complaining about how much their children want. Surprisingly, wanting more is not the problem. It runs much deeper than that! Think about how you feel when you child asks for yet another new 'thing'. Feelings might range from frustrated (stop asking because we don't have the money), annoyed (you should be happy with what they've got), anger (don't I give you enough already!), amazement (surely the ipod you just got 2 months ago is still trendy enough), guilty (I should be able to provide more). Rarely do we celebrate that our children are asking for something new.
Wanting more is natural for all of us. Life isn't about the 'stuff', but it's worth stopping a moment and thinking about why you (or your children) ever want anything. It is ALWAYS because of the feeling you think you will feel when you have the stuff. This is the same for our kids – they think they'll be happier, more popular, more content etc when they have things they want.
Children live in more of an instant world than we grew up in. There is not much capacity for delayed gratification – it's something we have to teach them. However, to develop character and the ability to see something and work towards it means our children need to want things. It can be these things that drive them to be successful.
Wanting more is fantastic! Ideally we want to experience as much as we can in our physical world, in terms of what we can be, do and have. This doesn't mean we need lots of 'stuff,' but 'stuff' isn't bad. Wanting something does not make us materialistic, unspiritual or shallow. Many mothers I work with no longer know what they want. In some cases they can't find even one thing they want. For so many years they have put aside what they want and they are so busy taking care of everyone else's needs that they're out of touch with their hearts desires.
Two reasons to be very careful in the replies you make when your children ask for 'stuff'. The first, if you make comments such as "We can't afford it," you reaffirm this to the universe every time you say it. The second is that you want your children to know what they want without feeling guilty, greedy or otherwise and to feel safe expressing this. We're not trying to teach them that they shouldn't want 'stuff,' rather we want them to be discerning and to believe they have the potential to be, do or have anything. The more anyone believes this, the more they can go on and do great things in the world.
Celebrate when your children expresses their wants. Take interest in what they're looking at and find new ways to tell them that all things are possible. I encourage my children to put things on their dream boards, to get clear about why they might want what they want and to believe that even though they may not get what they want right now that of course it's possible to be, do or have anything.
Next time your children say "Can I have…." Stop a moment and consider if you're being triggered emotionally, what you want them to believe about their abilities and what you are telling the universe. Enjoy the excitement and possibilities they are opening…and while you're at it, why not consider what it is that you truly want out of life.
Margit Cruice is an author, coach, motivational speaker and energy worker based in Noosa, Qld. Her latest book "They're off to school, now what?: A mother's guide to rediscovering herself" hits the Amazon shelves late September.
Running an international coaching business, managing a Rock music program for children and being a single mother to 3 children aged 13, 11 and 9, she is a high energy, passionate woman. She knows that every woman in the world deserves to love herself and understand how hard this can be. Through her coaching and healing she helps people break down their self imposed barriers and follow their heart.
You can learn more about Margit at www.howtoloveloveme.com or www.margitcruice.com.