How Did You Get So Beautiful Spring
How did you get so beautiful spring?
The other day I was on the phone to my dad, and he said, "Have you been out for a walk today?
You should do yourself a favour and head out, you will see flowers that weren't there before, new green on the trees, and you will say to yourself…. How did you get so beautiful, Spring?"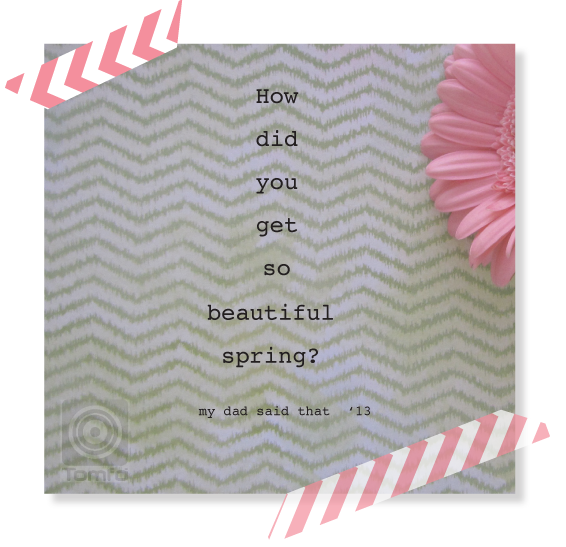 What a fabulous line, I love it! Sometimes you just need someone to tap you on the shoulder and make you take a look around.
Spring is my favourite time, the weather is beautiful, people have a spring, (pardon the pun), in their step, they're out-and-about catching up with friends.
Daylight savings is here, which means more time to celebrate those days and nights with fabulous people.
So head out and take a look at spring, it's here till November, 'aint life grand?
The other thing that reminds me of Spring, is a spring clean!
OH NOOOO, really… did you have to spoil all that beautiful with cleaning?
It's so not one of my favourite things to do, I often put it off till it can wait no more, OR invite people over for a bbq and then have a deadline so my cupboards don't look so terrible, when inevitably they come and help in the kitchen.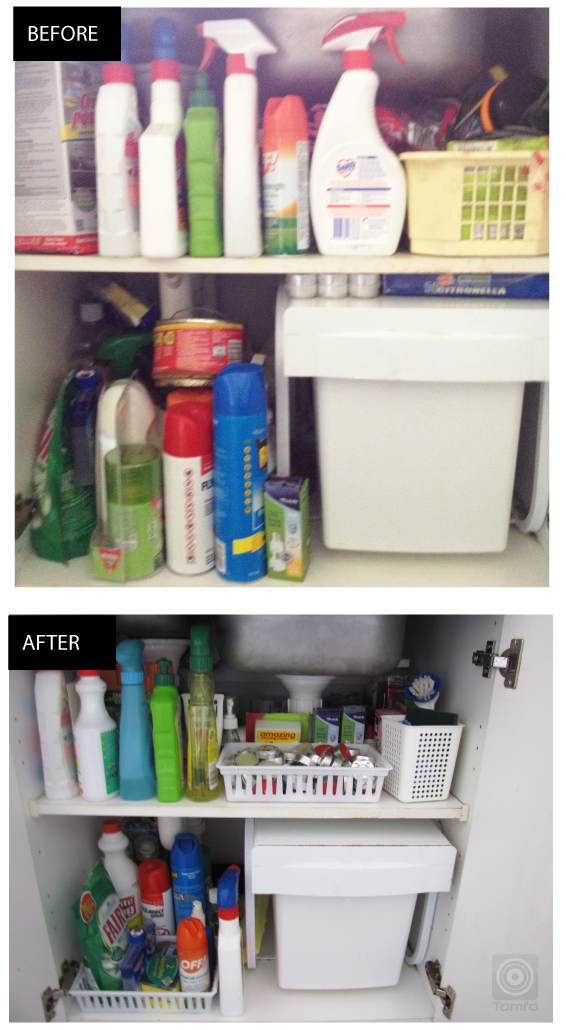 I tackled my sink cupboard this week, I can see what we have now!
Using a few cheap trays to hold some small items and stacking the things we need from smallest to tallest and throwing out a few things that were impulse buys and were never going to get used, I can now say, the sink cupboard is ready to party.
We have a million, trillion citronella candles, now, they are all in the one spot and anyone can find them, I also found a new place to put the shopping bags we recycle, (they used to be stashed in the bin at the back) and now we have 2 bins instead of one, that was crazy emptying that bin so often!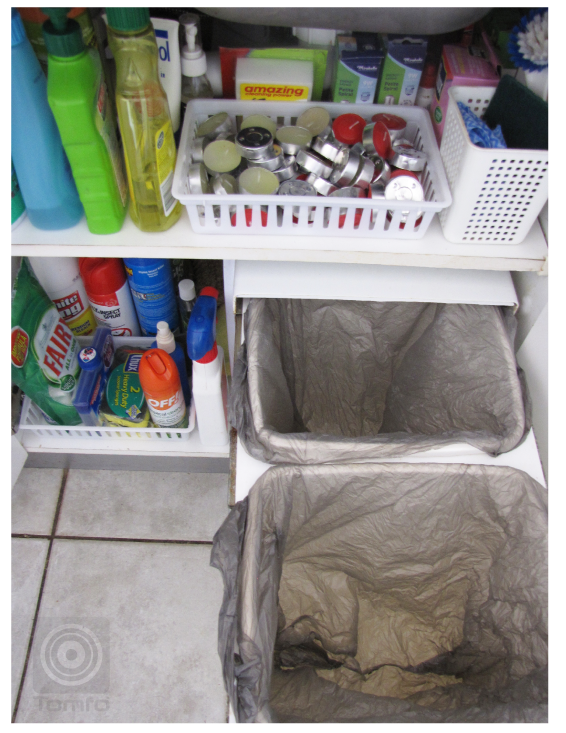 Sometimes being organised can be a pain, but once it's done… you can save some cash (you won't be buying stuff that you don't think you have, because you can now see what's in there) and save time… (no more searching for things at the back of the cupboard), SO… you can get out there and enjoy all that beautiful stuff!
And when people say, "Where's the bin?" at our bbq on the weekend, I'll casually sip my champas and say, "It's under the sink, and I'll know it's as beautiful as my sink cupboard is going to be.
Do you think that spring is beautiful? and do you put off spring cleaning like me?
Hi there and thanks for dropping by, my name is Sarah, you can find out more about me over at my blog www.tomfo.com
I'm a mum and a graphic artist, run my own business and enjoy creating things, organising a great get-together with family and friends and spending time with the people I love. I design a product called Tomfo (Tomorrow's Family Organiser) it helps me get organised so I can do just that.
Making a house a home is one of my passions, and yep… every day I get to make dinner! I'm making a list of all the recipes we've tried and loved over at Tomfo so when I get asked" What's for dinner tonight?" it's not such a scary question. Because eating a meal at the end of the day with the two guys I love is pretty special, I think.
I choose to live with love, even though some days it can be a challenge, it's inspired by my beautiful cousin and family and friends.
Come, join me… Live with Love,
Sarah Preston