Bully Forced to Apologise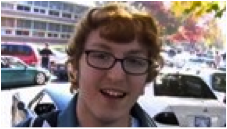 100 Facebook 'friends' turn up at bullied US high school student's school in support of the teenage victim, resulting in a public apology from his tormentor.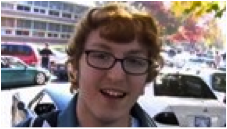 Halsey Parkerson's aunt thought she'd take matters into her own hands, when she discovered that her nephew, a South Salem High School student, in Oregon was being bullied about not having any friends.
She decided to take action and turned to social media in the form of Facebook appealing for help from her car club friends, local TV station KATU reports.
She returned to the school on Friday and brought 100 of her Facebook friends with her, some coming far and wide to rally for the teenager.
T-shirt clad people with messages of support for the bullied teen filled the school grounds. Car club fanatics almost caused traffic chaos as they flooded in.
Although the rally came as a surprise to the school principal, he showed his cooperation after being told the reasoning behind it.
"It's just unbelievable," Mr Parkerson told KATU.
"I now know whenever I get bullied I'll raise my head up and say, 'Sorry, I have too many friends to think I'm being bullied.'"
The bully also showed up and offered an apology to Parkerson with the big crowd looking on.
"I apologise. I apologise. I take it back," he said.
You can read more about this story at Nine MSN.
Romina Garcia is a mum of 4 and columnist at Mum's Lounge, the leading
 national website for mums.