Top Ten Gift Ideas from Tinyme this Christmas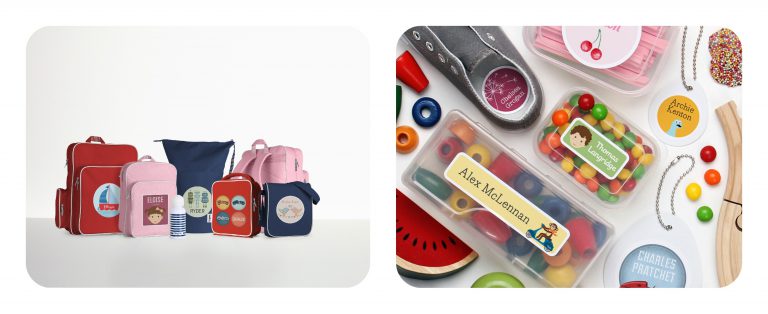 When it comes to choosing Christmas gifts for loved ones, you'd be hard pressed not to find something to fall in love with from Tinyme. With their huge range of premium quality, designer personalised products for kids, (and the home) Tinyme offer fun and affordable products that will light up faces on Christmas morning.
Check out these top ten gift ideas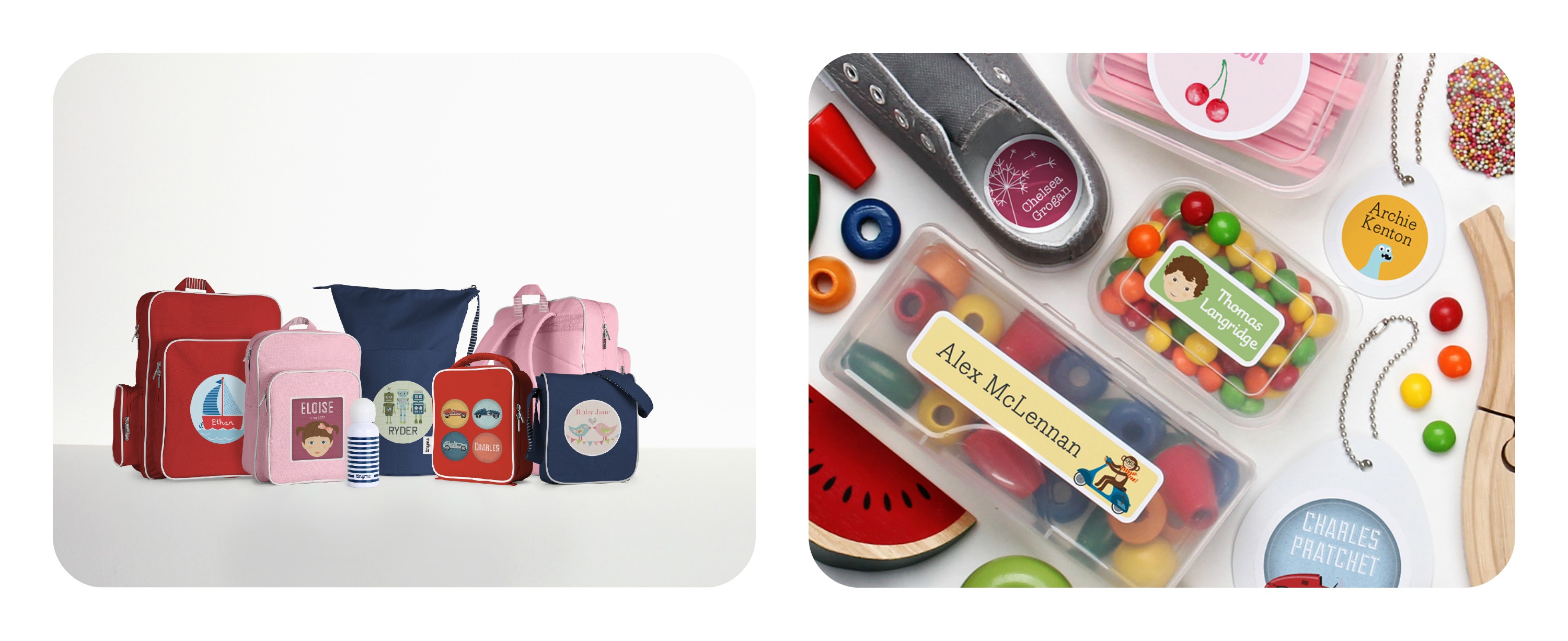 Tinyme's personalised kids' bags let your kids brand their gear with their own names. Personalised kids' bags not only stand out from the crowd, making them easy to find in that after-school rush, but they can be matched to your kids' style, too.
Label it with style. Tinyme name label value mixed packs are the easiest and cutest way to identify your belongings while getting the best value for money. Tinyme labels have 90 different design and colour options meaning you no longer have to be stuck with the same old colours and boring icons for your name labels. Perfect for lunch boxes, drink bottles and pretty much anything else you can think of! Tinyme labels are waterproof, dishwasher resistant and microwave safe.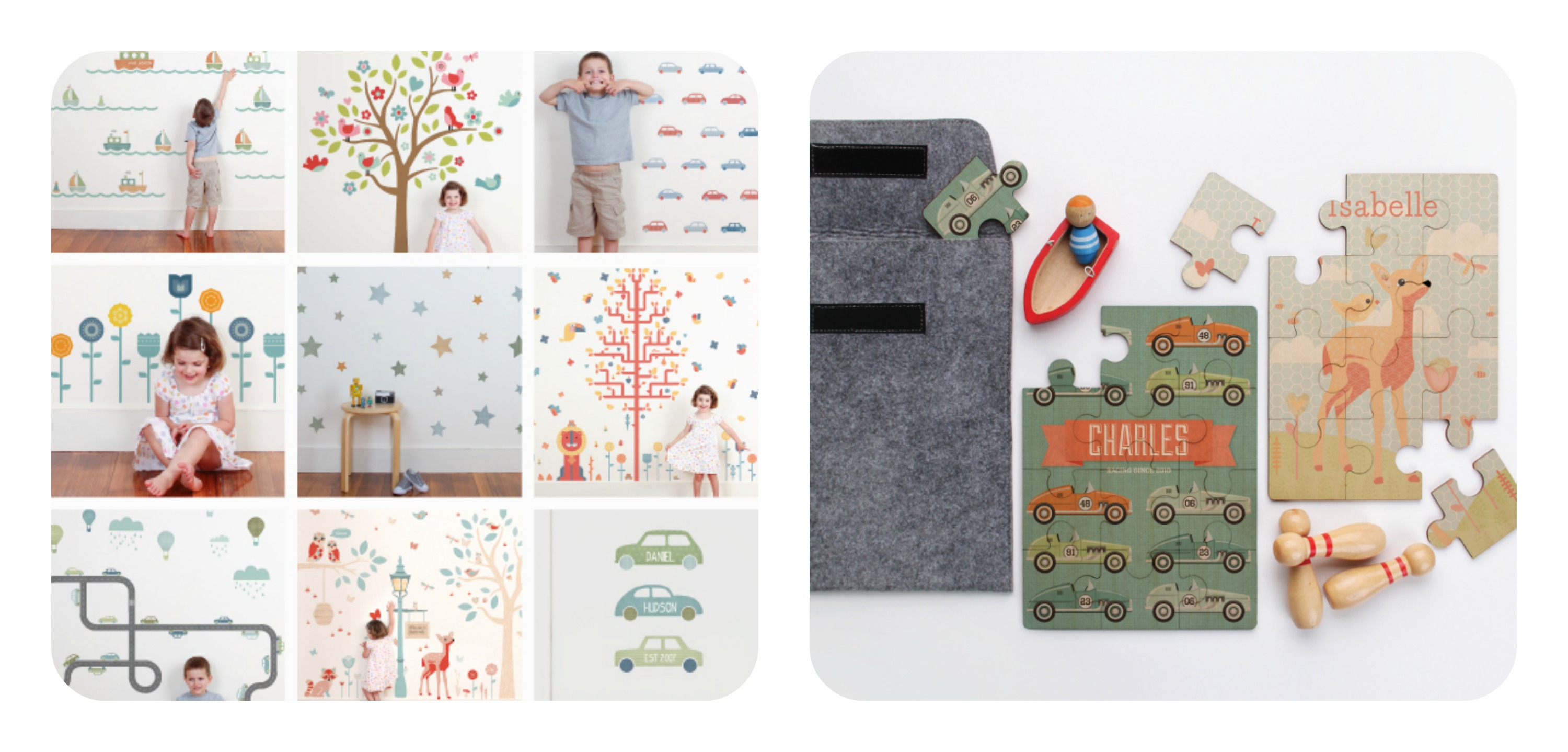 Wall stickers and wall decals are the simple way to instantly decorate your baby nursery, kids bedroom wall or children's playroom!
Tinyme nursery wall stickers and wall decals are completely removable and reposition-able, making them perfect nursery decorations or fun new additions to an established kids bedroom.
Tinyme make premium quality, classic, educational wooden puzzles, including personalised name puzzles, wooden numbers puzzles, basic shapes puzzles & personalised jigsaw puzzles. Help your child learn to spell his or her name with an alphabet or  personalised jigsaw, or use wooden numbers puzzles to teach them to count!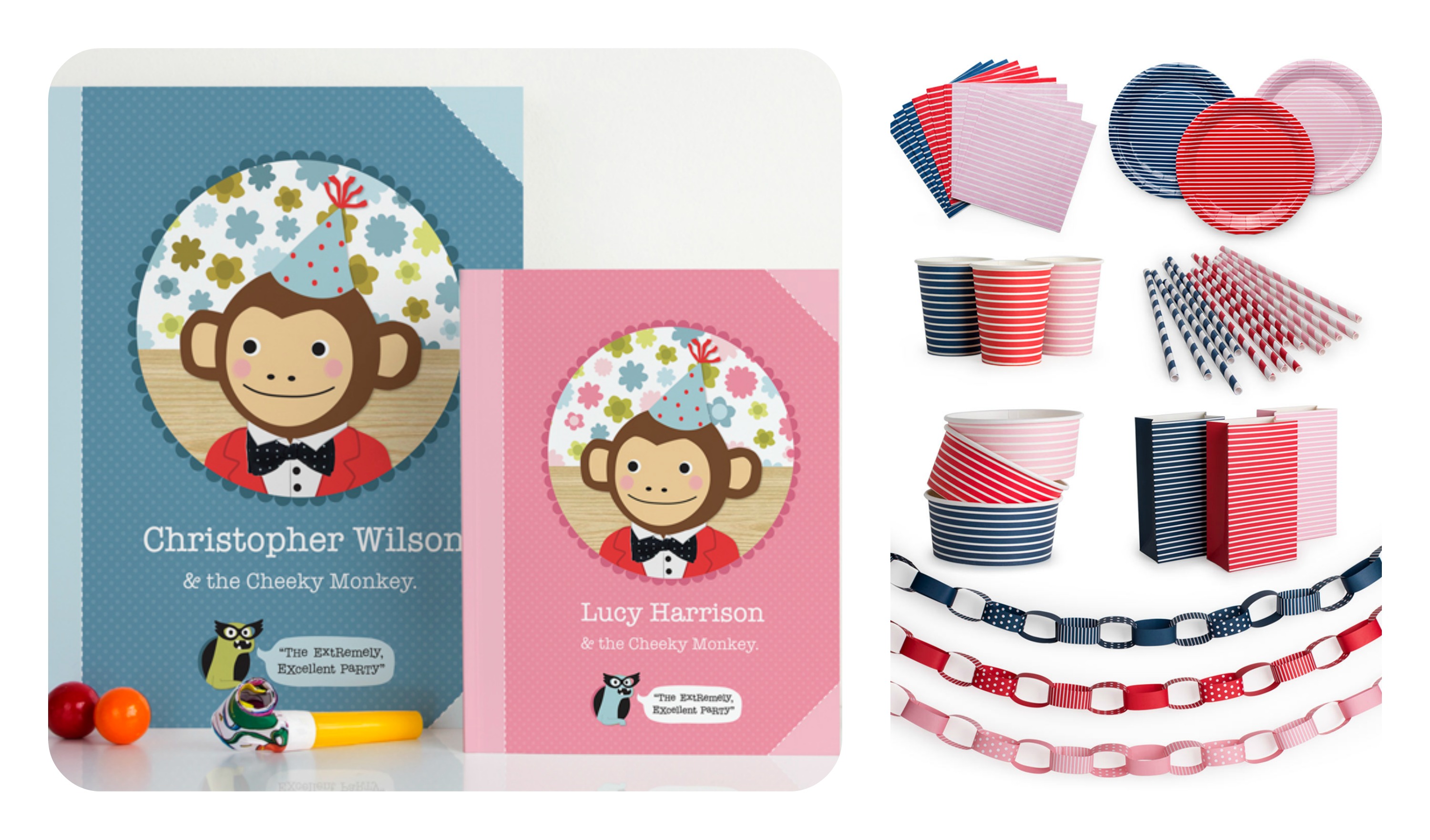 Personalised books where your child is the star! Great for developing numeracy and literacy skills.
Create the ultimate children's birthday party with Tinyme's extremely stripy, extremely cute range of party products. Available in 3 colours, their premium quality range has been designed to match beautifully, provide great value and make preparing for your next party easy. The range includes paper cups, paper bowls, paper plates, napkins, lolly bags, paper drinking straws and paper chains.

Tinyme chalkboard planners are great for busy families, with layouts for weekly, monthly or to do type planners. Having a visible planner is very useful for both parents and kids and keep the family organised.
Tinyme kids canvas art brings beautiful wall art and colour into your kids bedrooms and baby nurseries. They have a huge range of kids wall art options, which include personalised canvas art, and canvas themes. The range is also fully co-ordinated with our new wall stickers allowing you to easily create the ultimate in unique kids wall art.

Add a subtle little touch of fun and humour to your kitchen, bathroom, laundry or anywhere you like with Tinyme's 'Quotes' range of Canvas Art.
Makes a great, unique gift or decorative finishing touch for your home.
Pantry staples have never looked so good! Practical and pretty, our pantry labels make it easy to keep track of what goes where so you can organise your pantry in style!
What will you be adding to your Christmas wish list?