Ideas for Hosting a Poker Party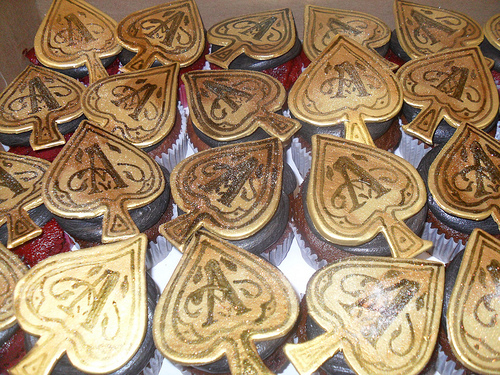 Mention the words 'poker night' and many of us conjure up the image of a group of shady looking men sitting in a smoke-filled, dimly-lit room drinking whisky.
(Or is that just me?) But the truth is that hosting a poker night with friends can be a great way to spend an evening.
Ideas for throwing a poker party
Home poker games are becoming more and more popular as the game expands globally. If you are a fan of poker, or friends who are, you may want to throw your own poker themed party or home game. Here are a few tips to help you out.
Dollar Store Items Won't Cut It
If you want to come across as a real fan of poker, dollar store decks of cards and poker chips are not going to cut it. You will need at least some medium grade plastic chips or lower quality clay chips for your game. Stores like Target do carry some of these items, but you can also find plenty of these items online, especially at Ebay. This way you at least look legit while bluffing your opponents off big pots.
Ace Up Your Sleeve Cookies and Poker Chip Cupcakes
Some cute snacks that you can make for your party are cookies decorated to look like playing cards. When making them, be sure that you make them in the shape of playing cards as round cookies won't look quite right. You can decorate them with the various suits or you can make them little aces. So everyone has an "ace up their sleeve" so to speak.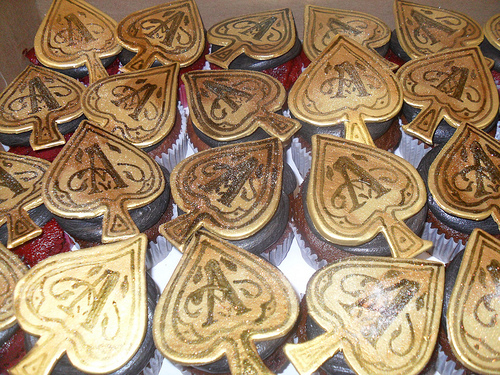 Image source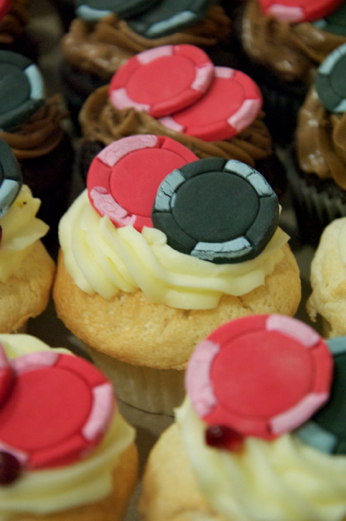 Image source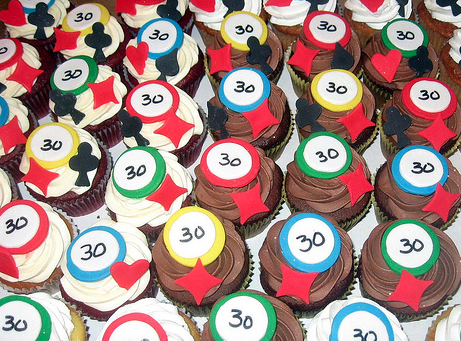 Image source
Another snack idea is some poker chip cookie or cupcakes. Depending on how much time you want to put into them you can make either cupcakes or cookies that look like poker chips. You can decorate the borders with checkered designs like most poker chips and even make monetary denominations. Just don't make them look too much like the regular poker chips or you might find your guests trying to eat their winnings.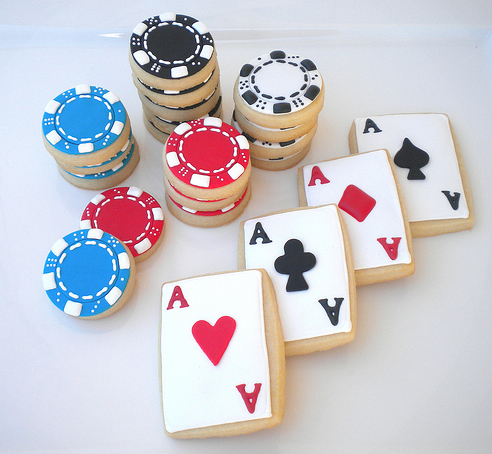 Image source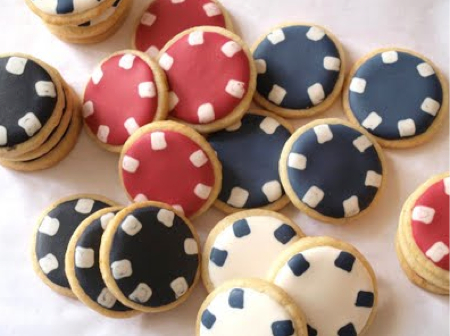 Image source
If the evening is more of an event, than a casual get-together, like a birthday for example, you might want to provide savoury snacks also.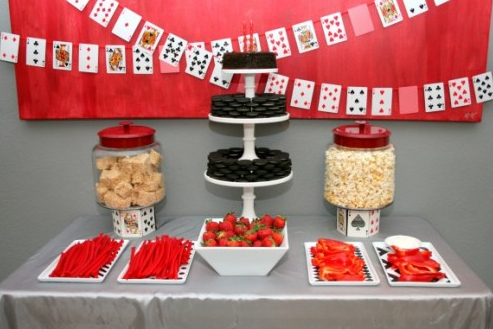 Image source
Image source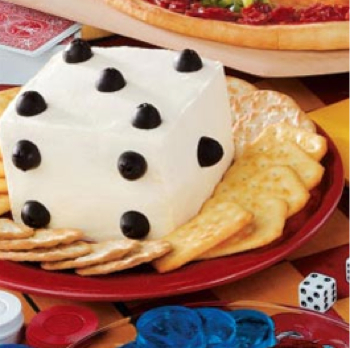 Image source
Pick Group Appropriate Music
Some of you may want to get a little cliché with your music selections with poker themed selections like the Gambler or Poker Face by Lady Gaga. While that is cute, you really want to stick with music that is more appropriate for the group you're hosting.
If the group is big on country music, stick with country. For those groups that like Rock and Alternative, find some bands that are pretty middle of the road and well liked by most. Don't worry about the songs being about poker. You want your friends to have a good time.
Remember that the objective for your party is to have a good time, not to try and take all your friend's money. In fact, you can even play for fun if you like or just have some non-cash prizes for the big winners. Like with real gambling, keep your poker party as it should be, fun for everyone.
This post made possible in part by Elizabeth Bridges of 'Poker Junkie'