Storage = Hope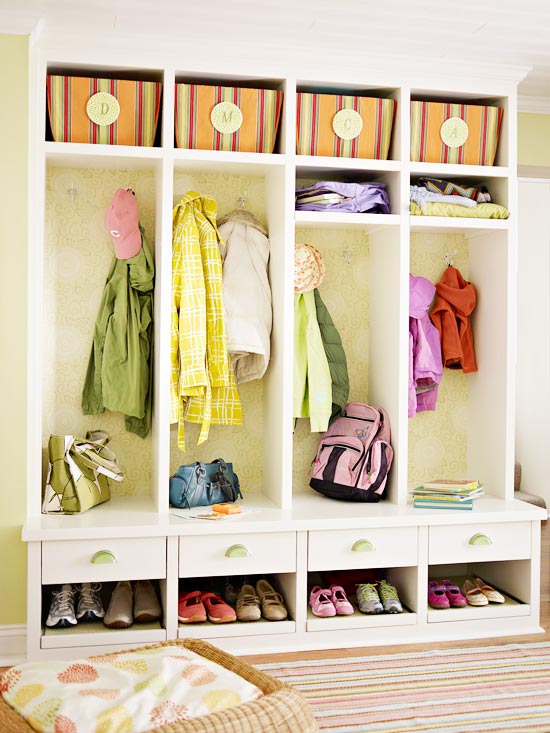 I think it was the comedian Tina Fey who likened storage containers to hope, I get that, I have masses of "hope" stacked in the garage, but that is just not enough for me. I need to see inside those containers, I need them labelled, I need them available & most of all I need them attractive.
We are currently drawing up plans for our dream home, my dream contains tonnes of storage. No just walls of built-ins but also purpose built pieces. Something like this in the laundry: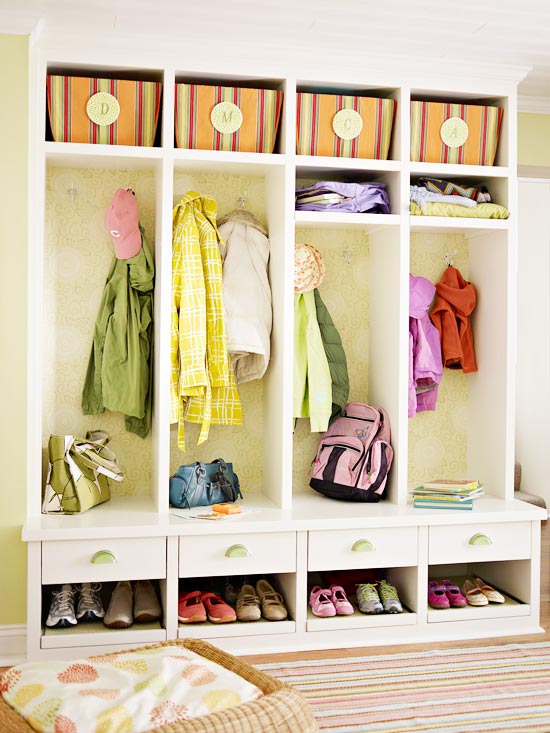 Perfect isn't it? Shelf, draw & hook for each child, I feel happy just looking at this piece.
If a built in piece is not possible for you then scour your local estate auction houses for a set of old school lockers, repaint & you have a unique solution.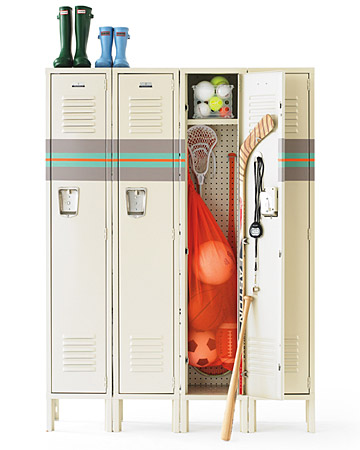 1locker per child, I have 4 children, ideal for throwing in their sports gear after training, so you don't have to search the house looking for shin pads & mouth guards.
Children's rooms are another area desperately crying out for storage. If you can build it in, fantastic, little ones love to see all their toys & books on display. These bright boxes are a great idea, putting the bulkier items down below.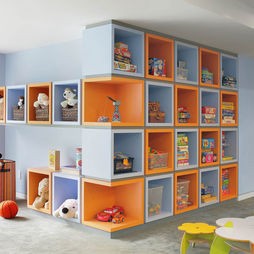 Or try using those tall thin bookcases (from Ikea) tipped onto their sides, cushion tops & baskets below. This is a relatively cheap & easy option. I would recommend using an oilcloth fabric on the cushion; it just wipes clean & paint the boxes below in a co-ordinating colour.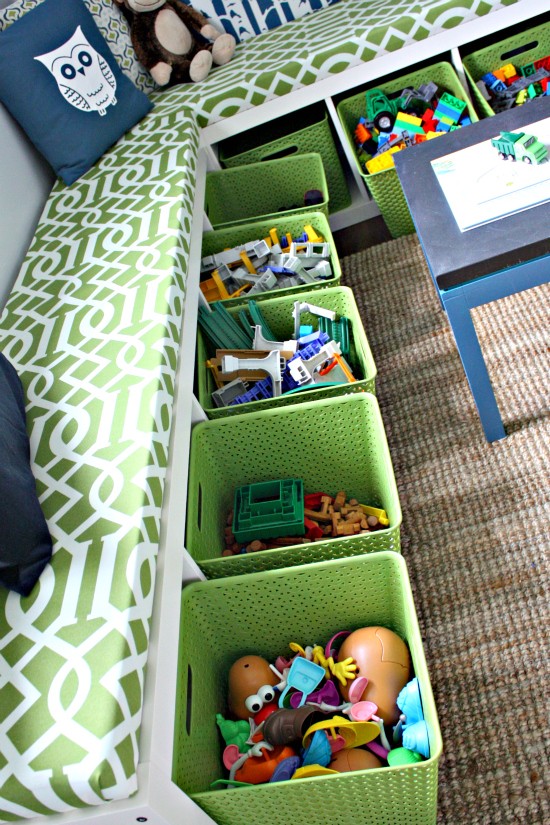 Another DIY storage winner is this great chest of drawers, someone very clever has just attached spice racks to the sides, simple, cheap & utterly brilliant.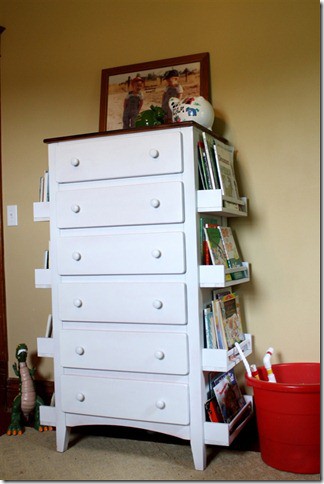 We can blame the kids for much of the clutter but I am pretty guilty of it too, I have more vases than my florist, more magazines than my newsagent & photos…so many, its beyond. So a wall of bookcases like this is on the drawing boards.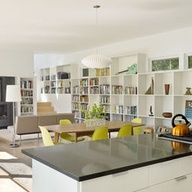 And this under the stairs…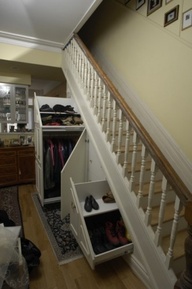 The best places for storage are those places that we don't even think of, a simple shelf above a doorway.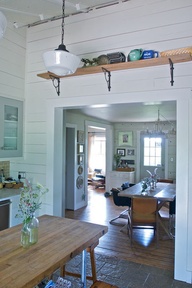 Behind the loo…up high of course.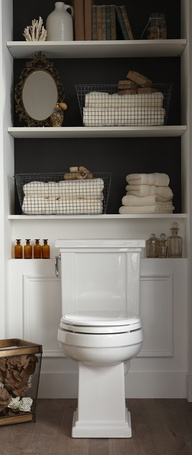 There are so many storage options, there are millions of products dedicated storage but I have found some of the best options are entirely unique, like this re-used dolls house in the laundry,& this lovely old chair in the bathroom.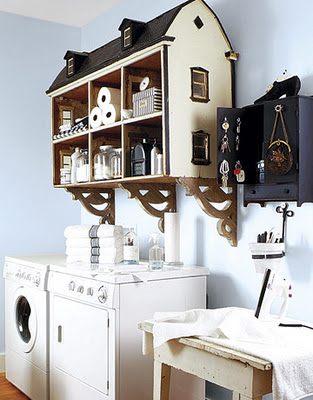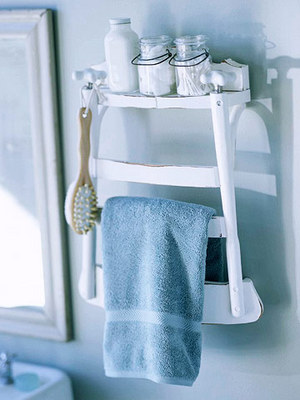 The absolute Utopia of storage has to be Carries wardrobe in SITC2. Mr Bigs side in dark timber, Carries side painted white, comfortable bench in the middle, stuffed full of beautiful designer clothes…OK well, a girls gotta dream!!!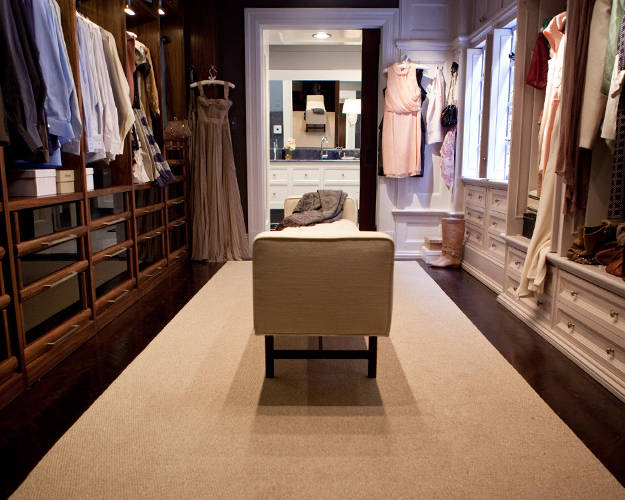 Photos sourced from Pinterest, Houzz, Martha Stewart, Elle Décor, Apartment Therapy, Ikea Hackers.
Jackie Roper is a full time Mum of 4,(5 if I count my husband, aka: the finance minister), part time colour & decor consultant, blogger & utterly addicted to all things homey. I believe that creating a beautiful home does not come from a catalogue but from the heart, I challenge my readers to step outside the showroom & explore & develop their own style with tips on how to & plenty of inspiration. Because we all need inspiration, everyday!