Why Colour is your Shortcut to the 'Wow Factor'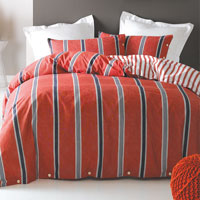 Colour is truly one of life's special pleasures; it delights the eye and also has visceral effects. Colour can keep us calm, cool, and collected. Or it can increase heart-rate by adding excitement and energy. Its impacts are different for everyone, but in living spaces, when used well, colour remains a one-way ticket to WOW.
Colour is always a treat, so embrace your favourites and surround yourself in a colourful home. Getting out the paint cans is an economical way to change the daily look and feel of your interior, but you needn't even go to these lengths to enjoy an immediate impact of change.
In this article, the 'Linenlogists' at Manchester Warehouse will show you a few ways to spice up your bedroom and living room using a few of the colour techniques they have mastered.
Using colours for zest or elegance
Sometimes a vigorous uplift to your home and mood is as simple as adding splashy pillows or a throw rug to your living room furniture. Creating a new look, whether moving to neutral or stepping out of your colour comfort-zone can be as easy as spinning the colour-wheel and updating your linens.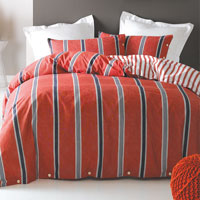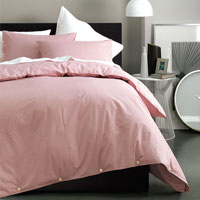 Strong colours are the key factor in impressing visitors to your home. Try using current fashion colour trends as focal points. A richly coloured sofa, rug or if you boldly painted or wallpapered feature wall in an unexpected colour creates impact.
Take down the intensity using tones from the same colour family elsewhere in the room's various accessories and your home will look like it has been given the designer touch.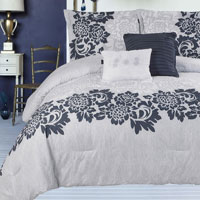 Wow factor is also achieved by understatement. The simpler your colour scheme, the more elegant it will be. When going for drama, less is usually more. Using a maximum of three colours will create more chic harmony. Seen here, the deep blue feature wall is picked up and used in a two-colour scheme by dramatic accessorising. The blue blends perfectly in the linens with soft grey and cream. Meanwhile, a harmonious chrome texture in the furniture creates a refined and stylish minimalism.
Using colour to sell your home
Living happily with colour every day is important, but careful colour choices are a major element of property 'styling when selling a home.
Here are some tips for creating that essential 'wow' factor to help you get the best price for your property:
• Light colours give the illusion of more space — people inspecting homes for sale remember the extremes of small, dark and light, bright rooms. Use new paint colours in harmony with new linens and make the most of the available light and fashionable contrasting colours;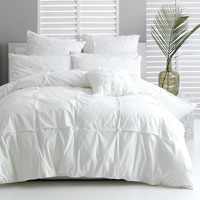 • If you already have bright paint wall colours, splash out for even more colour impact, with showy linens to help make your home memorable. Remember that people will be inspecting many homes and those with the most colour appeal will have more chance of being recalled later;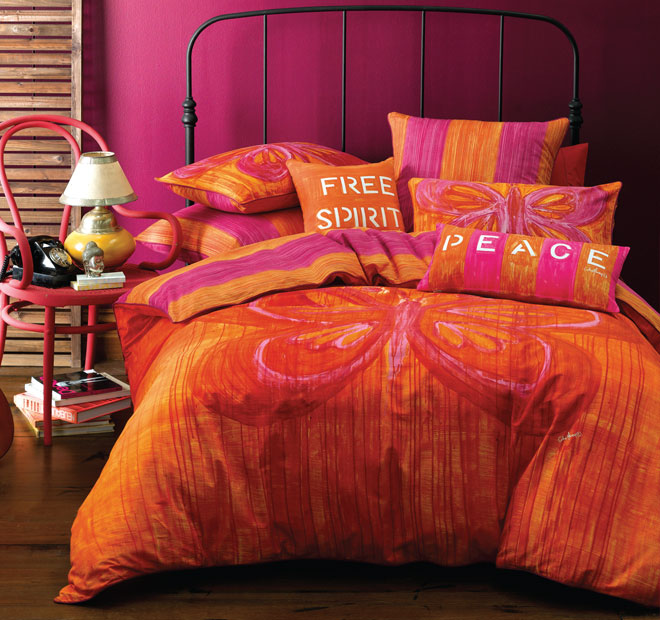 • Use strong colour and bold patterns to create an inviting atmosphere that potential buyers won't forget easily. Refresh key furniture items like beds and sofas with fashionable cushions and throws; bed runners and rugs that blend with the walls; add bright towels to spotless bathrooms. Consider creating contrast in bathrooms with safe, clean colours while using more vibrant colours dominate in living and sleeping quarters;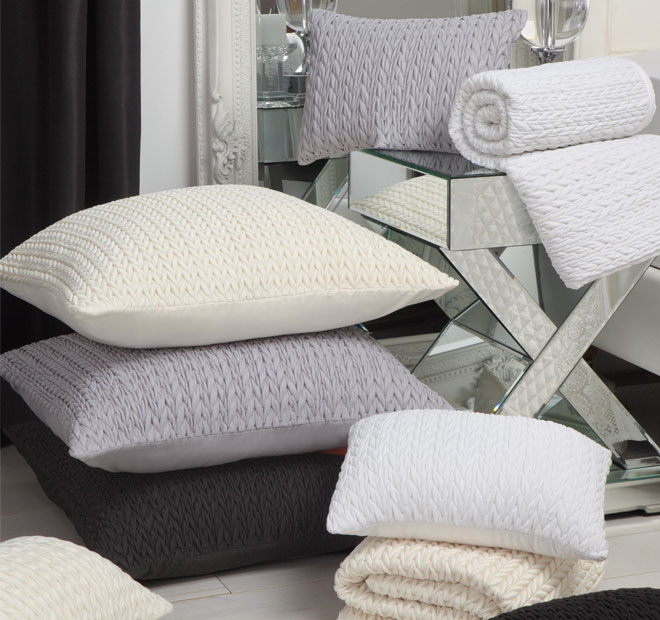 • But remember: for a professional looking result, rein in your colour choices by using no more than three hues per room. Even when opting for a classic and 'safe' neutral palette updating accessories within this limit will help make a strong first impression.