A Replacement for Hubbster in the Bedroom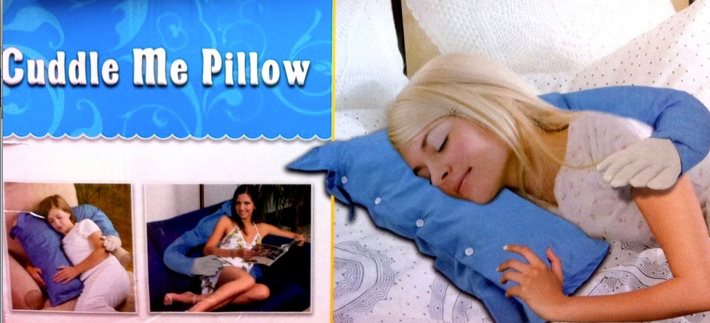 I find it difficult to sleep well when Hubbster is not in the bed beside me. After spending the last 12 years in the same bed I guess I'm just used to him being there and the bed feels kind of too big without him.
But I may have found a solution!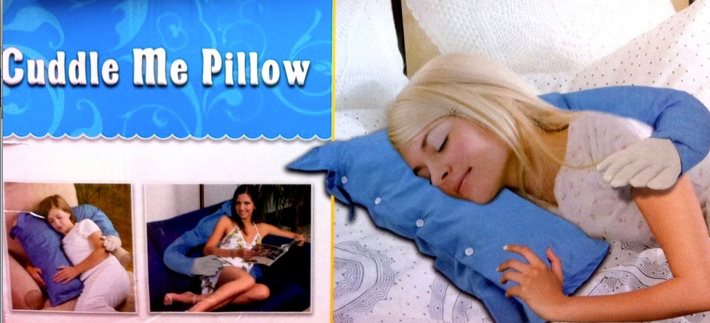 Isn't that just the weirdest/creepiest thing you've ever seen, (besides Pyjama jeans, I meran.)
But, I think with a few minor modifications it just might work.
So, Cuddle Me Pillow peeps, if you are listening, this is what I'll be needing…
A periodic scent emitter – something along the lines of 'eau de brussell spouts.'

An alarm that goes off multiple times during the night, that sounds like snoring, and which stops when I elbow it.

It should leave wet drool marks just behind my ear.
And the piece de resistance,
<Insert drumroll> (I know you will all be wanting this feature when I reveal it}
…a sausage shaped object that pokes into the small of your back to alert you to the fact that is the start of a new day!
What other additions or modifications would you like to add to the Cuddle Me Pillow to make it more closely resemble your partner?