Budget Christmas Gifts Under $15 You Didn't Even Know You Needed Until Now!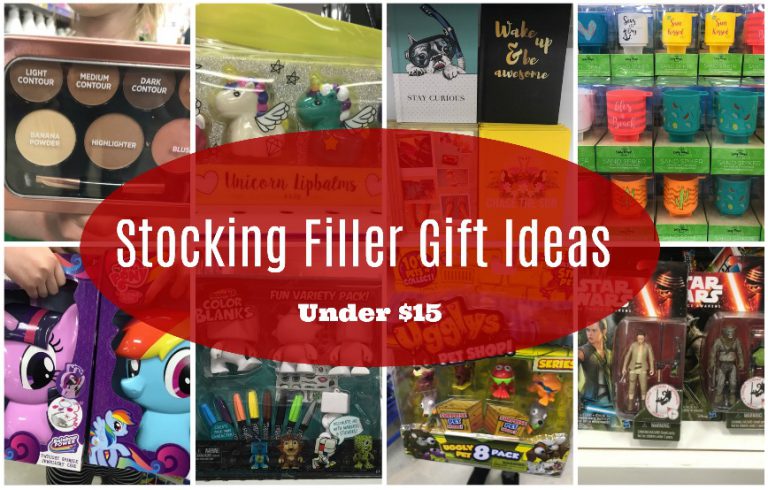 Budget Christmas Gifts Under $15 You Didn't Even Know You Needed Until Now!
Sponsored post
I'm going to take the liberty of assuming that there are still a few people left in the world like me. People…wives, mothers, daughters, sisters, aunties, friends and coworkers…that still haven't got their Christmas shopping under control…or barely even started at all!
<Cough! Guilty!> I know…and I wonder why I get so stressed out!
I suffer from a serious case of sticking my head in the sand until the VERY last minute!
But when two of my three kids came home with a notice from school this week to say that they needed to take in a Kris Kringle gift for a nominated classmate (to the value of $5) by a designated date, let's just say, I felt the need to get a rocket up my proverbial!
I like to at least attempt to maintain the illusion that I have all my shit in one sock after all! 
So today, I headed into my local Cheap as Chips store and…ERMAGARD! Have you even seen what you can get with the change in your purse in that place? The prices are insane! And let me just say, we are not talking the usual cheap tacky crap you might expect from a discount store…this place has some REALLY AWESOME BARGAINS!
Seriously, you could FILL your kids (and even your tween and teens') Christmas stockings with things they will LOVE, without breaking the bank.
So like the good friend that I am, I walked around Cheap as Chips (with my very eager helpful little elf) picking out the things that we loved the best and taking photo's of them (like a bit of a weirdo) so that I could bring you this budget gift guide.
So in no particular order check out these awesome deals…
And let's not forget you'll need some stocking or toy sacks too!

And that's not even the half of it. We didn't even look at gifts for dad's, uncles, brothers, granddads etc yet! But we're pretty sure we'll find some ripper gifts for them too when we go back!  Stay tuned!

In the meantime, get down to your nearest Cheap as Chips store and grab some Christmas gift bargains for yourself!