Fun Galore with Micador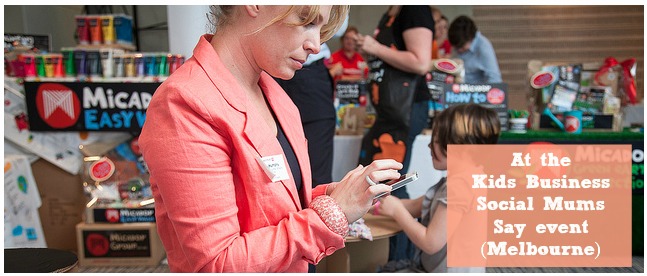 "I really want you to win," said the Woo grabbing my hand and shuffling nervously beside me, as Jo Stanley read out the names of the day's winners.
There had been so many great brands to talk to that day at the Kids Business Social Mums say event (and we'd been given so many goodies to take home and try already) but for the children one brand had stood out from the rest.
We had spent a good portion of the day at the Micador stand, and with good reason.
Several tables had been set up with different art and craft items for the children to play with. There was everything from colouring pencils, stencils, pastels, egg chalk and this weird but wonderful modeling foam. Seriously, even I couldn't stay away from that stuff!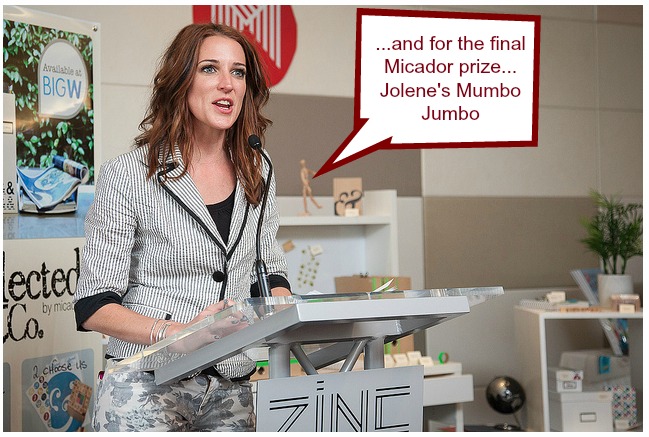 "Yes!" Woo fist-pumps the air.
Foghorn looks confused. "Did you win Mummy?"
Bubble follows me up to collect my prize. She has been dying to bust out Gangnam-style on that stage all day.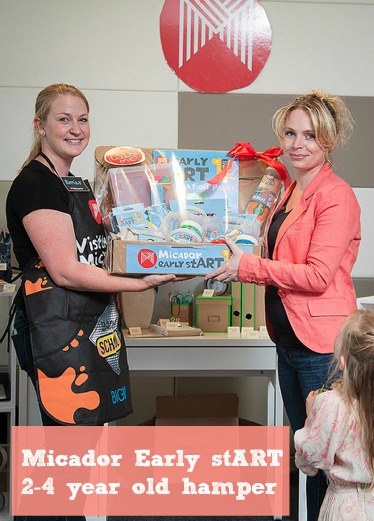 As you may imagine, that Micador hamper full of creative loveliness has been worth it's weight in gold these school holidays when it comes to battling the 'I'm-boreds.'
I love this stuff! (And not only because it has saved my sanity on more than one occasion.) It goes without saying that all of their products are non-toxic and safe for children, but I also love the way the products are designed to accommodate a child's age and ability.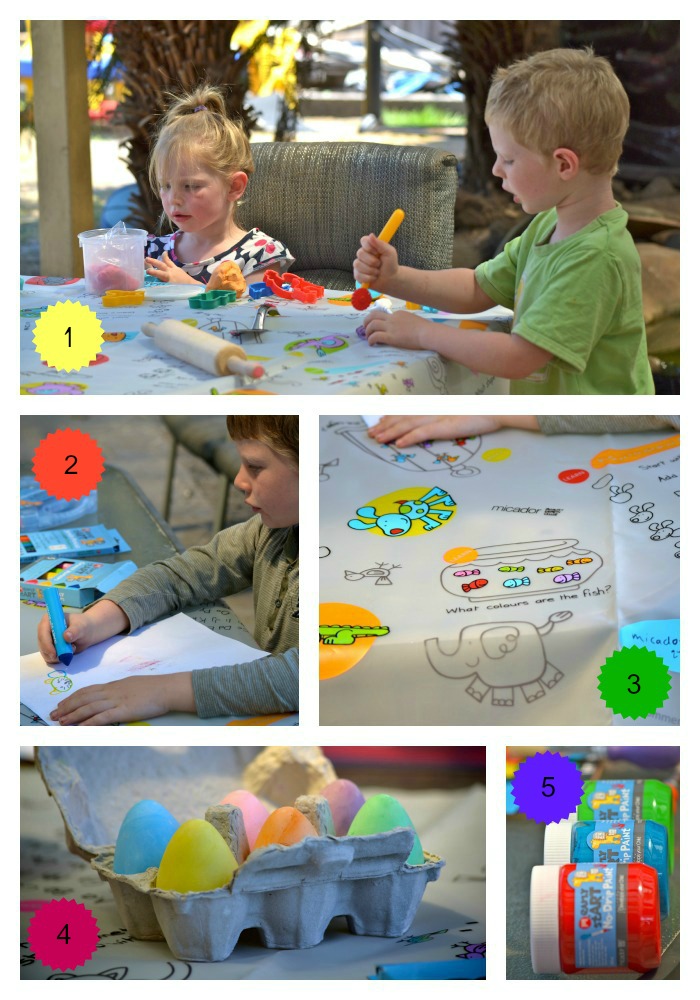 1. Micador Mica-Dough $9
This extra soft non-sticky dough is made from a natural vegetable based recipe, making it safe and easy to mould for little hands. The air-tight tub contains 4 colours.
2. Early stART Chunky Markers $9
Super washable , non toxic water-based ink. These extra chunky tips are virtually indestructible, and can be easily hydrated (if lids haven't been replaced) by dipping in water.
3. Early stART Splash Mat $25
This gorgeous illustrated splash mat is perfect for covering tables and floors during painting and drawing activities., and wipes clean with a cloth. I absolutely LOVE this!
4. Early stART Egg Chalk $6
This easy-grip egg shaped chalk suits a 2-4 year olds full handed grip.
5. Early stART no-drip paint $7
This fully washable paint means there is no need to worry about stains. It can be used with fingers or a brush, and the non-toxic paint has been given a bitter taste to help keep fingers out of mouths.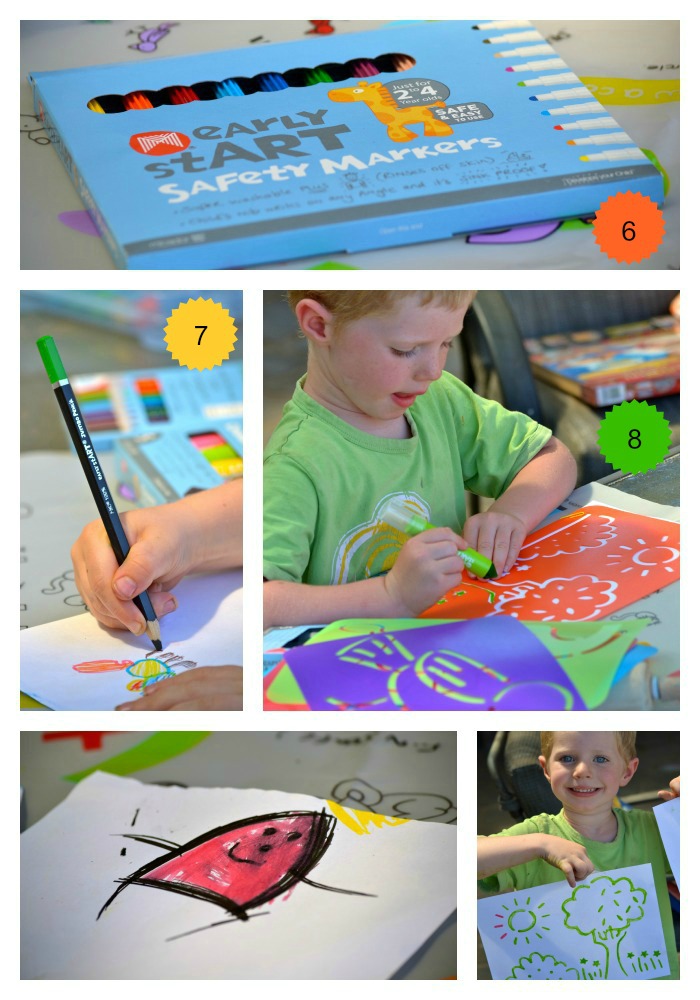 6. Early stART Safety Markers $11
Suitable for children aged 2-4 years, these markers feature a rounded nip that allows children to draw on any angle without pushing the tip into the barrel. The super-washable plus ink is non-toxic and washes out of fabric on a normal 40 degree wash.
7. Early stART Jumbo Pencils $7.50
The extra wide-barrel makes these easy to hold for little hands, and allows them to colour a larger area faster. They are also made from sustain
8. Early stART Stencil Set $10
Pack of five stencils featuring cute animal designs. Suitable for use with crayon, pencils, paint and markers. They can be wiped down easily after use. The set also includes a foam stencil paint brush and a reusable case to store your stencils and art work.
This is NOT a sponsored post.  I'm just telling you about it because I love it!