Kmart Canvas Prints Are Transformed Into Incredible Wall Art Using This Ultimate Kmart Hack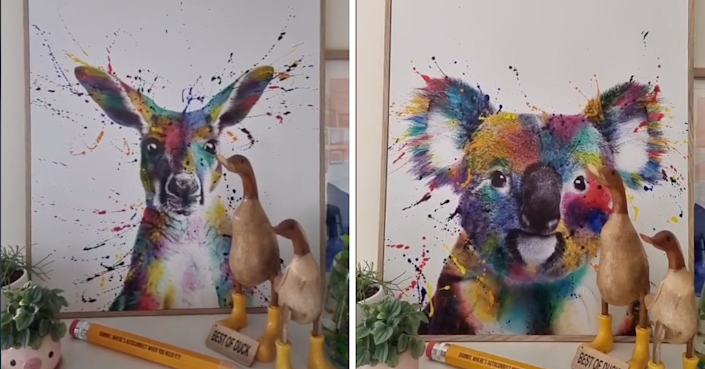 Kmart Canvas Prints Are Transformed Into Incredible Wall Art Using This Ultimate Kmart Hack
We all love a good Kmart hack, and this one is perfect to let a bit of our creative spirit loose resulting in truly unique and vibrant works of art.
Jorge Santos, a graphic designer from Sydney, recently caused a bit of interest on TikTok when he revealed how he had upcycled a triptych of $19 Kmart Australiana canvas prints with a splash of colour while in lockdown.
His results are, to put it simply, quite incredible!
Wow!!
Having transformed his kookaburra print, Jorge took on the koala with this next video.
And of course, the kangaroo was to follow!
Absolutely incredible!
Jorge describes each step of the project, beginning with covering the frames in masking tape to protect the wood. Kmart branded acrylic paints are then applied with brushes, a palette knife and fingers. Then it's time to "have fun" by flicking splatters of colourful paint onto the artwork for some creative flair.
Again, here are what the iconic $19 canvas prints look like before the makeover: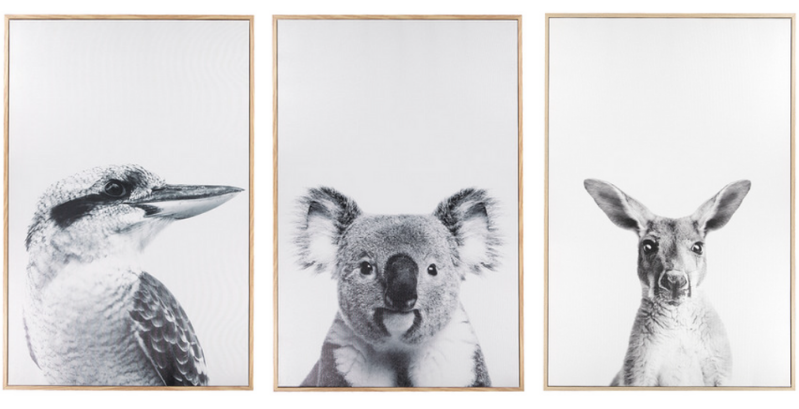 And here are Jorge's amazing results: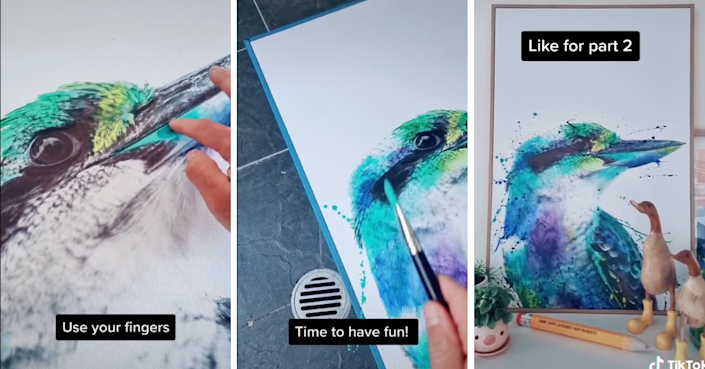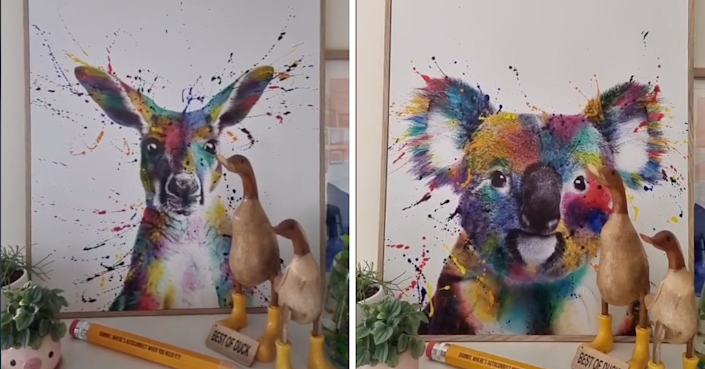 "That looks amazing," TikTok user Speedie wrote. "I like these Kmart prints but always thought they were lacking. You've brought them to life."
"OMG. This is beautiful! What a fantastic idea. Think I'm gonna be heading to Kmart to get one and see," another TikTok user added.
Jorge responded to those questioning their artistic abilities with plenty of encouragement: "It's actually really easy, you can even paint with your fingers, got better results that way."
He explained that clean up was simple, too, as the paint is water based!
What do you think? Will you give this a try?
Source: TikTok/@yorrss