How Not to Make a First Impression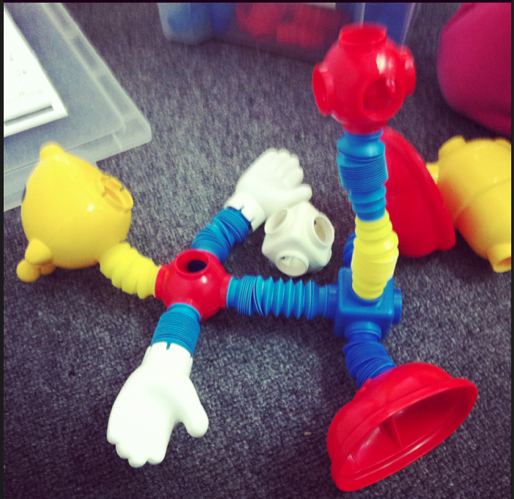 How Not to Make a First Impression
This morning two year old Bubble and I started a new playgroup. With the Woo off at school, and Foghorn starting 3 year old kinder tomorrow morning, I wanted to find something fun and special to do with Bubble – just the two of us – and a room full of other toddlers.
Regular readers may know that I used to take Woo and Foghorn to an outdoor playgroup in the village next to us…up until the fateful day that I sent a rather graphic sext message to the playgroup leader instead of to Hubbster. Uh yeah, I did!
So, you may imagine my horror when I walked into our local community centre to find that the leader was the very same.
I saw a flicker of something pass over her features. You know that look that people get when they think you look familiar, and can't work out if they have seen you before or if you just have one of those 'familiar faces.'
Had I walked in with my unforgettable sons in toe, it mighthave been a different story, but it seemed that the presence of Bubble was enough to throw her off track.
So, having a rather unusual name, I opted to introduce myself as Jo. Yes, nice and safe – Jo.
It was at that very moment that another of the Mums who I have been introduced at some point in my life through a friend shouts across the room "Your Jolene, aren't you?"
The leader smiles stiffly and I am unsure whether I have been rumbled.
Nevertheless, the session turned out to be lots of fun. Bubble soon befriended another little girl around her own age and we all had lots of fun playing with the huge selection of toys.
She played really well.
She took turns and shared things, which for a two year old I thought was pretty good going.
She wiggled her bottom cheekily and sang "Quack, quack, qhack, quack," reveling in the attention and the grins of onlookers.
I felt really proud of her.
And then…I swear I only took my eye off the ball (or more correctly my daughter) for a minute or two to chat to another mum. Bubble was sitting quietly engrossed in something called Poptoids – I hadn't expected that anything untoward might happen…
But happen it did.
Glancing around I found that Bubble was indeed very busy with a most accurate model of…..well…it was clear what it was.
There it was in all its anatomical correctness…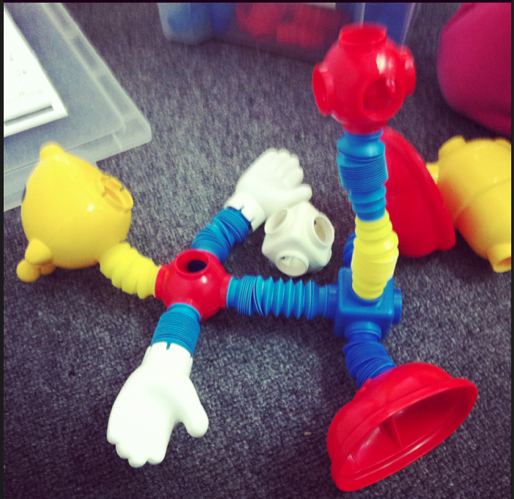 Spotting the look of horror on my face Bubble looked up with a mischievous grin and exclaimed loudly and proudly 'He's got a doodle!"
Argghhhh! The downside to having older brothers!
Have your kids ever embarrassed you by shouting out or doing something inappropriate in a public place? Please tell me they have?