If You Love Him…Strap a Jetpack to Him!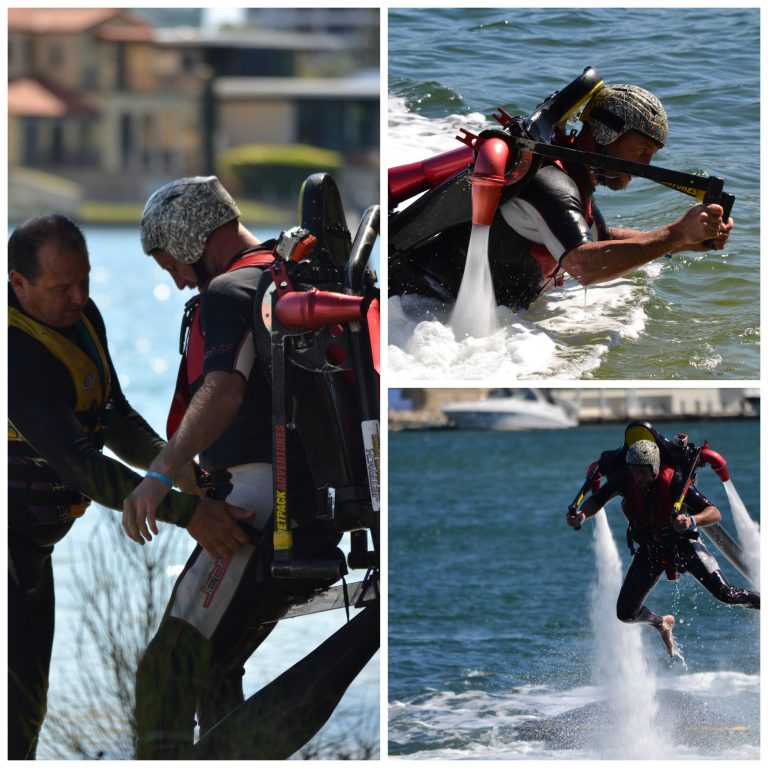 Today marks the anniversary of the day I walked nervously down the aisle. Despite the fact that it was eleven years ago, I still remember it like it was yesterday; my mother hanging onto my arm to stop me from speeding up the aisle in my nervous excitement: the soft swish of the fabric along the wooden floorboards, the soft curls brushing my cheek, and those first magical words whispered by my future husband "Where have you been? I'm busting for a p%*s!"
But regardless of his distinct lack of romance, I bloody love the bejesus out of that man,(whatever that means) and wouldn't swap the love and the laughter we share for all the flowers or candlelit dinners in the world.
Yesterday, we all headed down to Budds Beach in Surfers Paradise to watch Hubbster do the Jetpack experience that I booked for him as an anniversary present. By pure luck it was walking distance from the Paradise Resort where we have been staying (more about that later).
They say if you love him, set him free. I disagree.
If you love him…strap a Jetpack to him!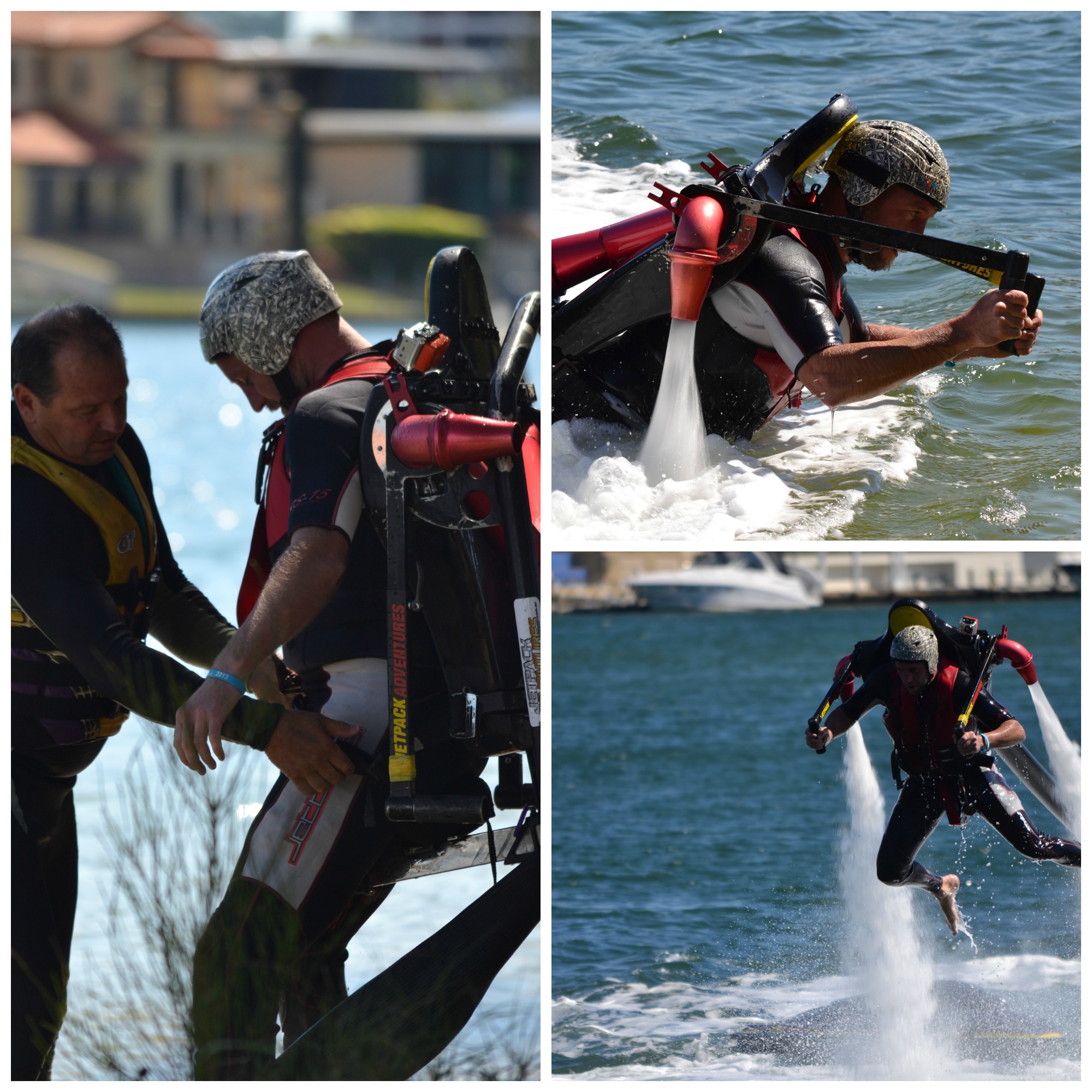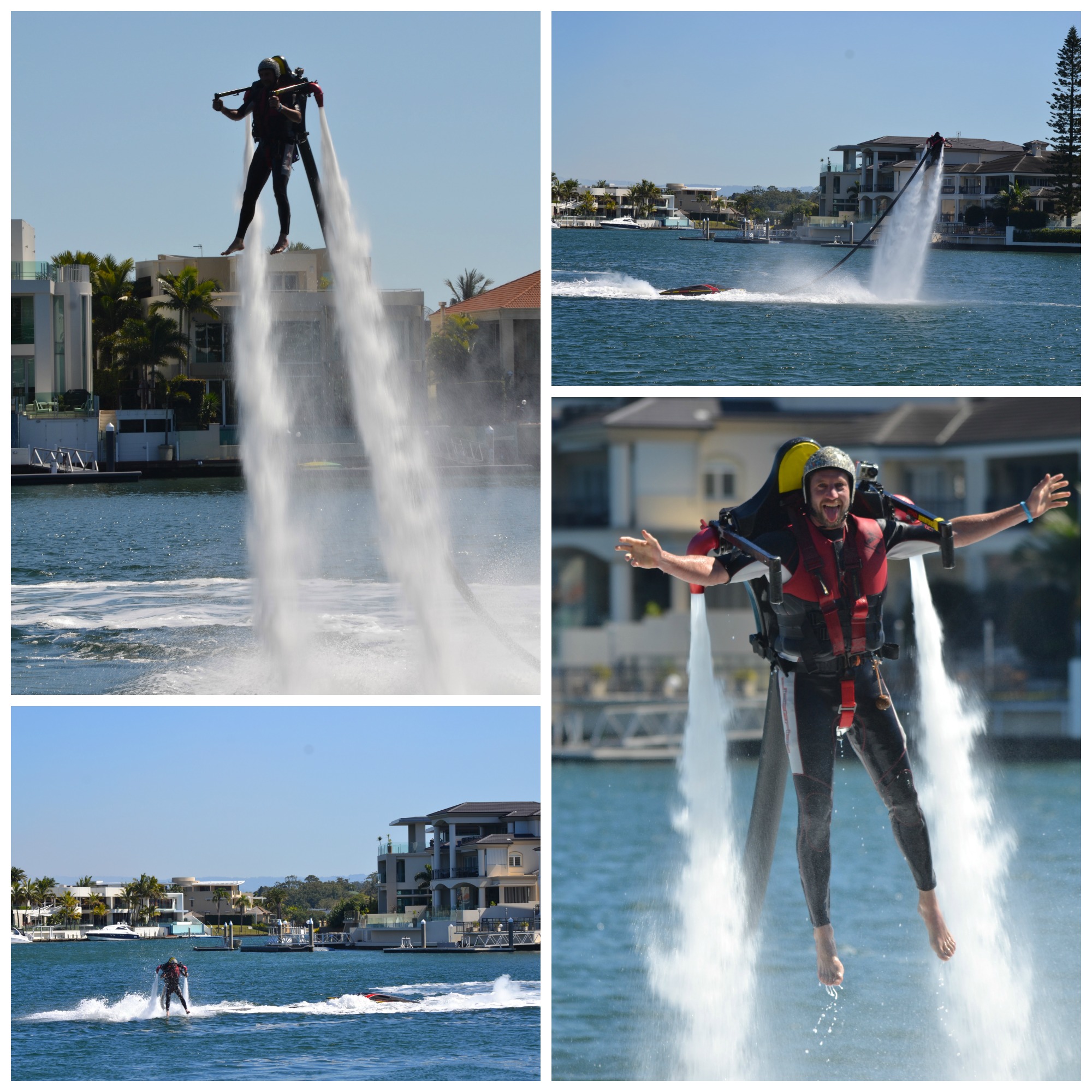 The children's faces were priceless. Imagine seeing your Dad, the man you look up to most in the whole world, actually flying through the sky like a superhero!! Really, it doesn't get any more awesome than that, does it?
For anyone interested, Hubbster whole-heartedly recommends the Jetpack experience. So whilst I may not get a big bunch of flowers today, I do pick up best wife award for gift-buying awesomeness...which is kind of the same thing, right?
You can find more information about Jetpack Adventures locations, and packages either on their Facebook page or their website.