Parents of Aly Raisman Have a Hard-time at the Olympics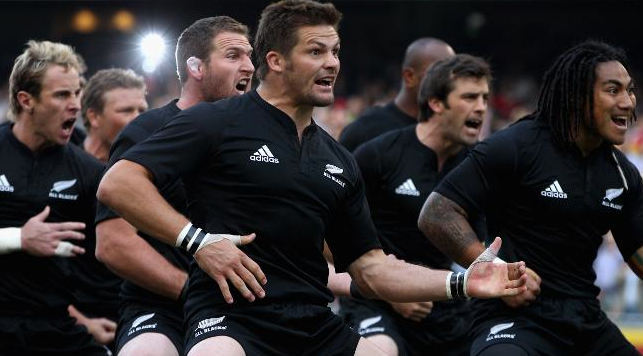 I confess, that when it comes to watching sport on the television I tend to glaze over and drift off into la-la land….(unless Wales are playing rugby…or the Kiwi team is doing the haka…now I could watch that shit all day…nothing to do with the big rippling biceps, honest!)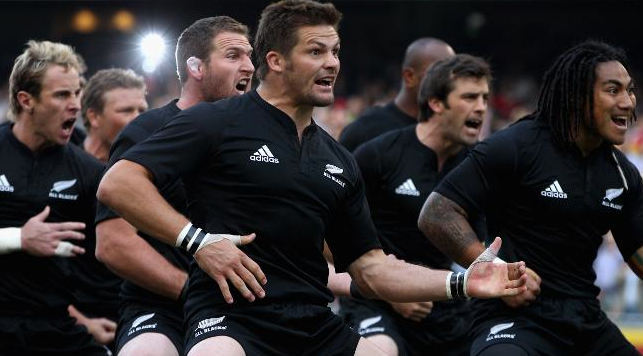 Ka mate Ka mate
So, (c'mon…refocus Jolene) I haven't really been paying as much attention to the Olympics as I maybe ought to. But there was one Olympic story that has caught my attention.
US gymnast Aly Raisman's parents have shot to fame overnight as a video of them squirming nervously throughout their daughter's routine on the uneven bars has gone viral.
This morning the Woo told me that he is a bit nervous about singing in his upcoming Olympic themed school concert. (Yes, it is the first of many school concerts..so I am still at the 'excited-about-it' stage). However, I have it on good authority that by the third one I may be less enthusiastic about sitting through an hour long concert just to catch a glimpse of my son standing at the back of the row picking his nose absent-mindedly as his class belts out a song in tones akin to the cat's choir.
"You'll be fine," I assured him. "You'll have all of your friends with you."
But I couldn't help thinking back to when I was his age, and standing on the stage looking out at the sea of faces at a school concert. The butterflies, the nerves…the sudden urge to pick your nose…
I know that I will wave like a bushman batting a swarm of flies when the Woo takes the stage, and I will smile a reassuring smile wider than the the Cheshire cat. I may even mime the words along with him…(that is assuming I am actually able to decipher the words he has been singing around the house all week.) Something about spaghetti? Dunno – beats me.
But thankfully, unlike Aly's parents my squirming and talking to myself will all be done on the inside…I hope!
How do you think you would cope watching your child at the Olympics? I think I might be an absolute basket-case!