Pedras Sabores – When Do We Want it? NOW!!!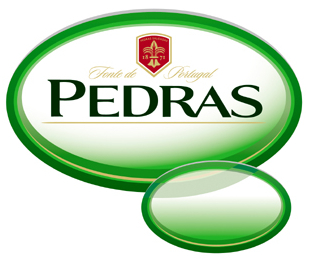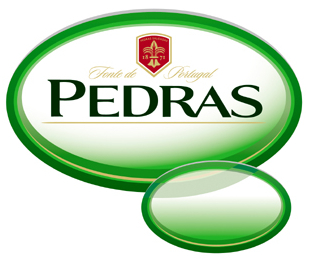 It's a hot Melbourne summers day. We are in the Beachcombers café in St Kilda. I can smell the salt off the sea, the perspiration on my skin, and the delicious tapas on the table in front of me (…as I try desperately not to look at the bowl of baby octopus staring up at me.) Eeew! Sorry baby, not my bag.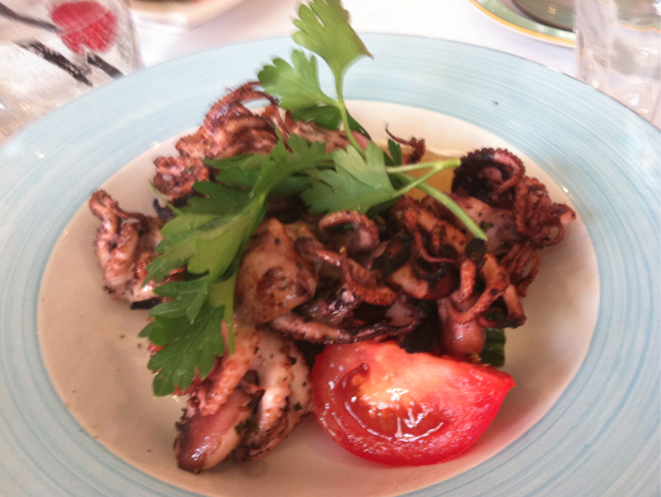 I have been invited along with my children, and a host of other uber-awesome mummy bloggers to lunch and to hear more about Pedras Sabores range of mineral water. The ice clinks as I lift my glass to taste the lime and mint flavor.
Mmmm. I'm in heaven. Or very close to it. Heaven would surely have had a shot of vodka in it.
I watch with amusement as The Woo (5) and Foghorn (3) shuffle to the front of the room to get a refill of their own, all the while watching me, waiting for me to give them the nod or the look that says "That's it. You've had enough. Don't push your luck."
But it doesn't come and they are dumb founded, particularly The Woo who, let's say, is very sugar-sensitive, and who would not be allowed near anything that had even been sitting next to a soft drink…particularly in public!
They cross the room once again, sucking back the cool sparkling liquid as if their lives depend on it. The look that passes between them is silent but speaks volumes. I'm pretty sure it went something like this:
Woo: This is my 3rd glass of bubbles!!! Woo hoo!
Foghorn: What's got into Mum? Does she know this isn't water? It's got flavor, and bubbles…and BUBBLES! She is letting us drink BUBBLES!
Woo: Can't talk now. I'm drinking as many bubbles as possible before Mum realises.
Foghorn: Don't make eye contact with her. Just keep walking.
But, of course, I do realise. I know because I am on my second glass and about to try the raspberry and ginseng flavor. It couldn't possibly taste any better than the Lime and Mint…OMG! It does!
What my sons fail to realise in their juvenile wisdom, or lack of, is that they may have just hit on a bubble-infested goldmine. Mummy has been introduced to a mineral water that I can feel good about sharing with the whole family. Not only that, Mummy can feel fantastic about sharing it with friends, particularly over ice with a splash of vodka on a hot summers night!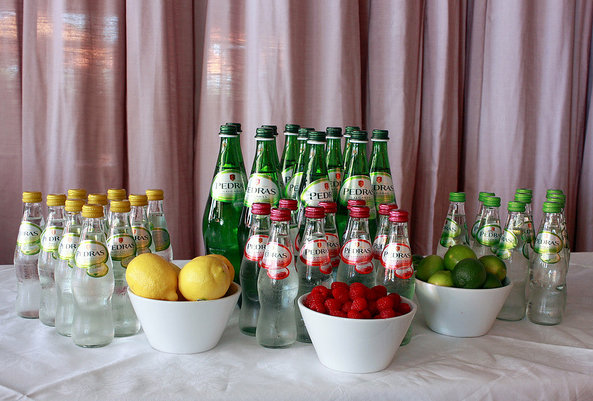 Allow me to explain why:
•
Pedras mineral water is extracted from an entirely isolated place, free from any source of pollution in Portugal. As the water flows through the granite rocks it becomes enriched with mineral salts and carbon dioxide. That's right! It is 100% naturally carbonated – bubbles made my mother nature herself! The effervescence is very light and palatable, unlike many mineral waters that tend to be fairly harsh (particularly for children).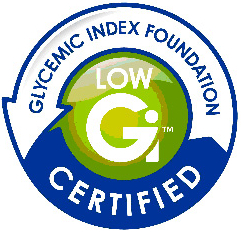 • The Pedras Sabores range is certified as having a low glycemic index making it an ideal alternative to artificially carbonated, coloured and flavoured soft drinks or juices. Yes, better than juices! As a parent I often fall into the trap of thinking that fruit juice is ok because, well it's fruit, right? But the truth of the matter is that even juice with no added sugar contains about the same amount of sugar as the same amount of soft drink, because apples, oranges and grapes are naturally full of sugar.
•
The Pedras flavours are suitable for adults and children alike, including those watching their weight and individuals with type one or type two diabetes.
•
The high mineral content is shown to have a number of positive effects on the body, including storing or maintaining calcium in the bones, lowering cholesterol levels and facilitating digestion.
·

There are three mouth-watering, thirst quenching flavours available;
Lemon & Green Tea (Purifying/Anti Oxidising)
Lime & Mint (Purifying/Anti Oxidising)
Raspberry & Ginseng (Mental/Physical Performance)
Furthermore, HTBeverages support Juvenile Diabetes by donating a portion of the profits made from the Pedras Sabores range. I don't know about you, but I love me a company with a social conscience and am happy to make purchases that impact positively on my community.
At a time when over 900,000 Australians suffer from diabetes, 17 million are overweight or obese and obesity has become the single biggest threat to public health in Australia, I welcome this healthy, family-friendly alternative to soft drink and juice whole heartedly!!!
Unfortunately, the Pedras range is not yet available in supermarkets – the good people at HTBeverages are working on it though…which is great as I will be gladly substituting it on my shopping runs for the sugary juice or cordial, (or soft drink for my cocktails!)
Now, purse-holding, grocery shopping women of Australia, it is time to flex our consumer muscles…and get this delicious, healthy product on the supermarket shelves quick smart!
Please take a moment to answer this question for me: