Sequins and Sand


After a week of drama and stress, it is time to get back into gear and knuckle back down to doing what I love – blogging!
So, it is with more than a little excitement that I share some more good news with you.
You are now looking at the new Sequins and Sand Holiday Girl! Squee!
If you haven't yet discovered Sequins and Sand you must have had your head buried…in the sand…or under a large rock or something.
I love them, and I have a very strong feeling that you will too, because trust me, whatever your size or shape, they have swimwear and beachwear that you will feel and look fabulous in! They are all about bringing women summer wear and travel wear that fits and compliments their body – no frump – just fabulous!
Their Capriosca range comes in sizes 10-22 and includes everything from bikini's tankinis, one piece swimsuits and swimdresses. Whether you want unwired, or shelf bra, wide straps for extra support or tummy flattening (who doesn't) I'm confident you'll find just the thing to feel fabulous at the beach or swimming pool this summer.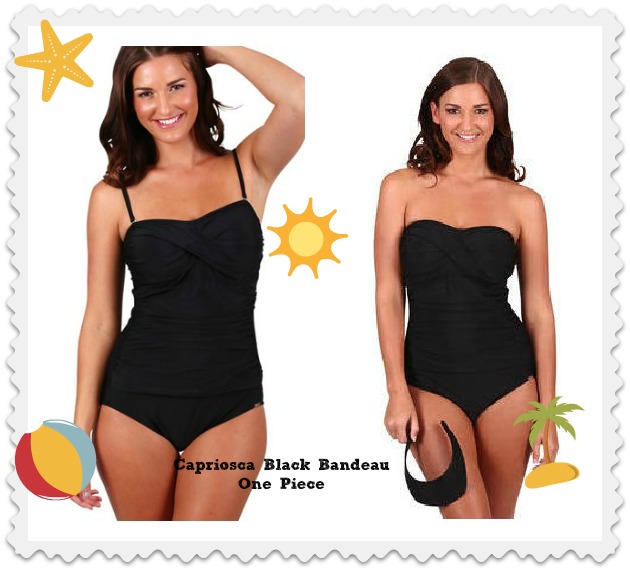 Myself, I chose the one piece Capriosca black bandeau swimsuit to add to my resortwear wardrobe this year. I'll be sharing a little more about why with you very soon.
If you haven't already though, I'd love you to pop over to their website and check out their gorgeous swimwear range. If you are unsure, there is a great article on the Sequins and Sand blog Resortwear Basics: How to choose swimwear that fits just right.
Check them out on Facebook.
What would you choose from their swimwear range to rock your inner-beach babe in?