She didn't? Oh Yes She Did!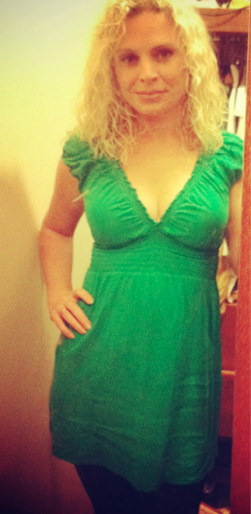 She didn't? Oh Yes She Did!
As you may remember, I have been suffering from a severe case of mum-flu. SEVERE, I tell you.
But, in true mum fashion I soldiered on, packed my bags and jumped on a coach that would take me to Melbourne's Tullamarine airport today. (Yay! I'll be at the Pregnancy, Babies and Children's Expo tomorrow!)
Actually…I kinda', sorta' missed out a big chunk of the story.
Prior to leaving home, I had a bit of a buff and fluff session, involving washing my hair (yes…that is a big deal), shaving my legs (even bigger deal) and applying make-up to try to feed, disguise the chin spot from hell. That's right. With flu comes one of two things, a whopping great pimple (of the under-skin unpoppable, enormous variety or a cold sore.) Call me crazy, but right now I am actually counting my blessings that I got the zit!
So having covered the zit, I got my new green Freez dress on, with some back ¾ leggings…and I don't mind telling you, I was feeling 'good baby.' So at approximately 1pm, on account of having to leave the war horse , family wagon for Hubbster to use in my absence, I set about dragging my suitcase to my nearest V-line bus stop.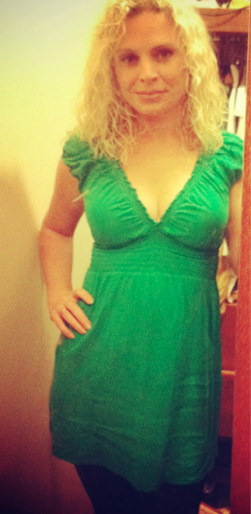 I dread to think what my neighbours might have been thinking.
"Hey, Frank. Quick," "You'll never believe it. It looks like she's packed her bags and she's leaving."
"Right."
"Ohhhhh Frank, you'll never believe it! It looks like she's packed EVERYTHING! She has an enormous suitcase and she is dragging it up the road. She doesn't have any of the children with her!!!"
"Oh…right." Frank turns the page of his newspaper uninterested.
"OHHHH Frank, you'll never believe it! She's washed her hair!!!"
"What?" Frank jumps up risking a cardiac arrest. "I don't believe it!!!!"
Yes, that's right gossip-mongers! Tell everyone who will believe you! I washed my hair!!!