Simplify your Christmas Shopping with TiniTrader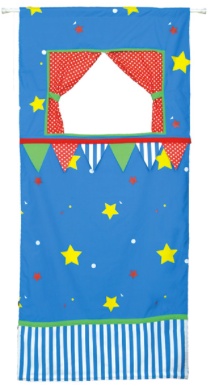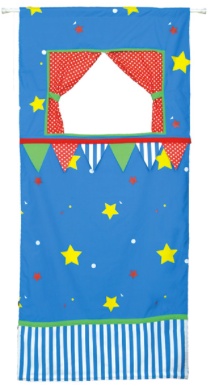 I make no secret of the fact that when it comes to having even the slightest shred of organisational ability, I am lacking entirely. So it'll come as no surprise to you to hear that despite having bought a very cute puppet doorway theatre from Lime Tree Kids a few weeks ago, it only occurred to me yesterday that I am still missing one very important component – the puppets.
Much to my dismay I found that I have missed the boat with many of the online stores if I wish to receive it before Christmas, particularly since we are going away for a week on the 21st! What a sorry gift a puppet theatre would be without a puppet or two.
But really…the thought of traipsing around the shopping centres, dodging the hoards of other frazzled shoppers, searching for a place that sells puppets is not exactly floating my festive boat, I'll be honest!
Cue TiniTrader.com.au to the rescue!
If you are yet to discover the wonder that is TiniTrader, let me explain.
Tinitrader is Australia's leading website for finding, buying and selling products for babies, toddlers and kids. Not only can you list preloved baby and kids products for sale, but bricks and mortar retailers can also list brand new products for sale.
This one stop solution gives reluctant shoppers like me, the ability to search quickly and easily through thousands of products, and identify exactly which shop in their locality has what they are looking for. No bustling shopping centres, no random wandering, no pulling out of hair and cursing quietly to yourself for leaving things until the last minute again.
I simply used the search function to type in what I was looking for and my location…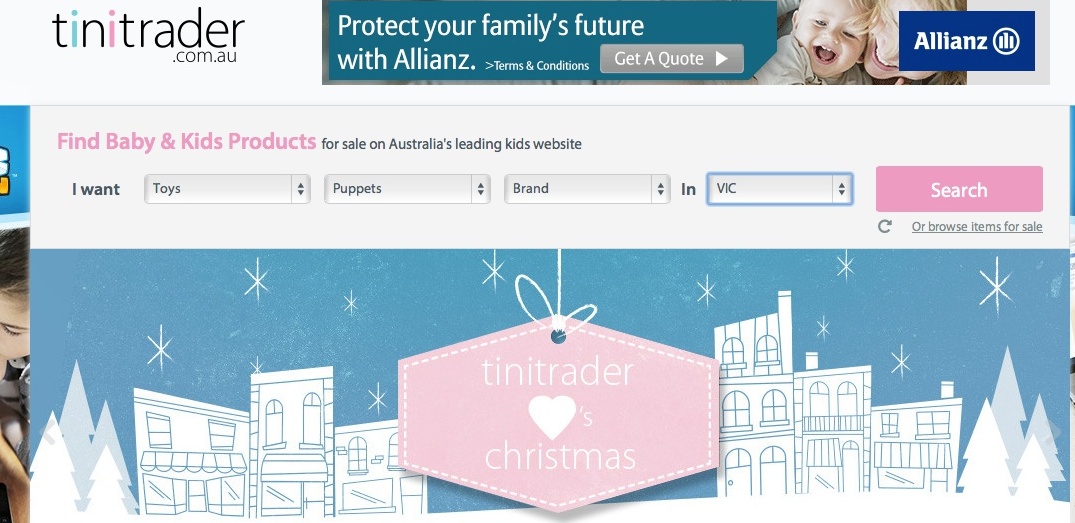 …and within a few seconds had located a shop in my area with a gorgeous collection of puppets.
The Gruffalo will be sitting underneath my tree in time for Christmas! How awesome is he?
So, whether you are as equally as disorganised as me on the Christmas shopping front, or you are thinking of making a purchase of something you really need to see before you buy, my hot tip this Christmas, is to save yourself some time and frustration and head over to TiniTrader.
And…it's a great way to support our bricks and mortar stores in Australia.
Visit the TiniTrader website or check out the Tinitrader Facebook page to enter the advent calendar competition – they are giving away some awesome prizes every day in the lead up to Christmas!
Disclaimer: This is not a sponsored post. However, I was gifted a gorgeous handbag for sharing my shopping experience with my readers.
Have you used TiniTrader? Give it a try and you'll see what I mean!