That's Just How We Roll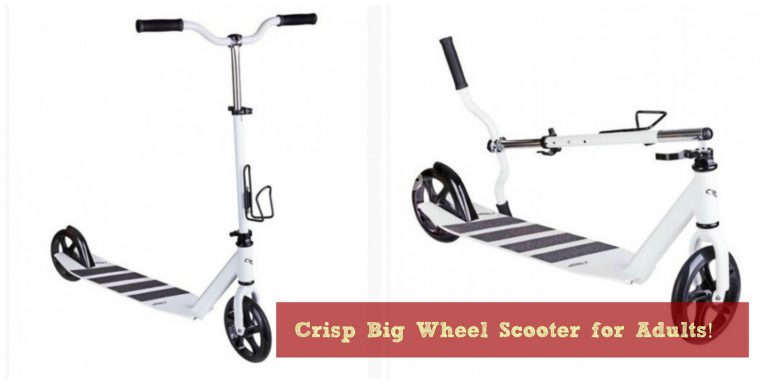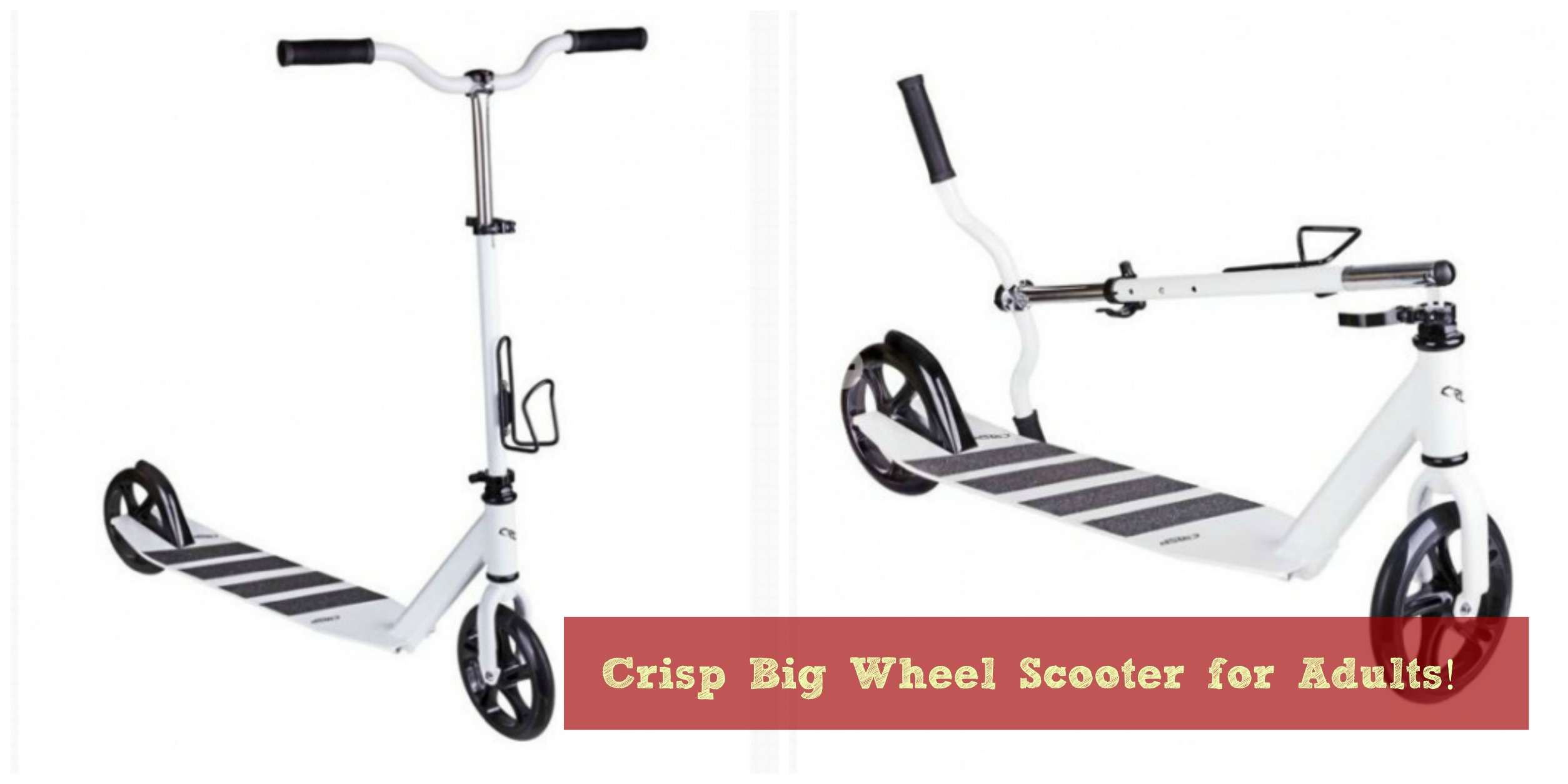 For the past week, Hubbster and I have become embroiled in something of a custody battle.
Not over the children, or the doona, or even the TV remote…no…this tug-of-love is over the new Crisp Big Wheels scooter that arrived on my doorstep last week – clearly addressed to me I might add!
So, considering I am the blogger in this family, and I get sent products to review, I am a little non-plussed as to why Hubbster thinks he can waltz in and claim this adult sized scooter for his own! The kids have even started referring to it as 'Dad's scooter.'
Now, don't get me wrong, I am more than happy to share the scooter. I just want it known and referred to by its correct title – Mum's scooter!
That's all!
So we have come to an agreement, well more of a challenge really if I'm honest.
Whoever uses the scooter the most over the course of the school holidays gets to claim it. I know it sounds a little immature, but it has done wonders for motivating us to get out and have some exercise, and some outdoor family fun, and what better way to reconnect to your lost youth than speeding around, with the wind in your hair, on a scooter? After all, why should kids have all the fun?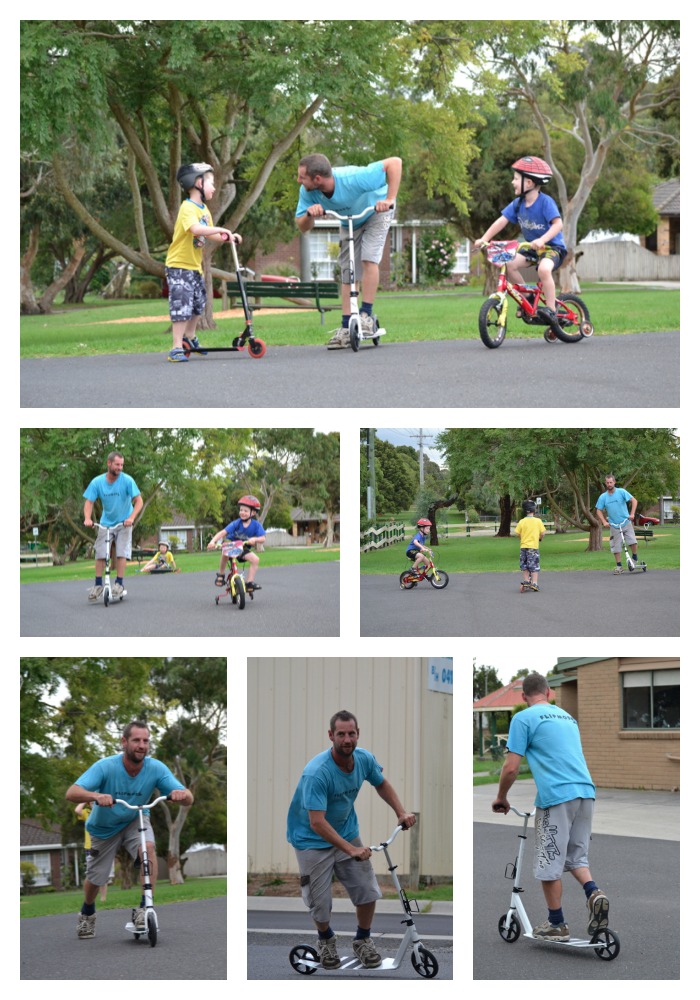 The Crisp Big Wheel adult sized scooter features an extra wide deck, with super grippy things, allowing for better balance and comfort, particularly for those of (like Hubbster) whose feet grew excessively since being a child, and the others of us who may not have been near a scooter for the best part of twenty-odd years. (And no, I'm not about to divulge exactly how many the 'odd' stands for!) Let's just say that I was delighted when L'Oreal recently gave me their new Revitalift Laser X3 cream to try!)
It also has a handy water bottle cage attached to the front of the scooter, which I particularly like, as after scooting up the hill near my house on it this week, I was panting like a dog with its head hanging out of the car window, and in dire need of hydration. The uphill struggle was all worth it though when I got a free-ride back home, all the way down…Wheeeeeeeeeeeeee!
The Big Wheels scooter, as the name suggests, also have large wheels! Who would have thunk it? This allows it to cruise smoothly (and rather fast too if you want it to), unless of course you try to conquer hills with it like me.
And lastly, this adult sized scooter also features a rather nifty, concealed folding mechanism, so it's perfect for folding up and carrying, or popping in the boot of your car. Oh and let's not forget that the handlebar height is simple and easy to adjust so Hubbster and I can both use it.
Even if I don't win the challenge (which I will), at least by the end of the two weeks I should have buns of steel!
The Crisp Big Wheels Scooter retails for $220 and is available from various bike and skate stores. Visit www.activeoutthere.com.au for more details or visit Crisp Scooters Facebook page.