9 Reasons Why You Really NEED to Watch Okja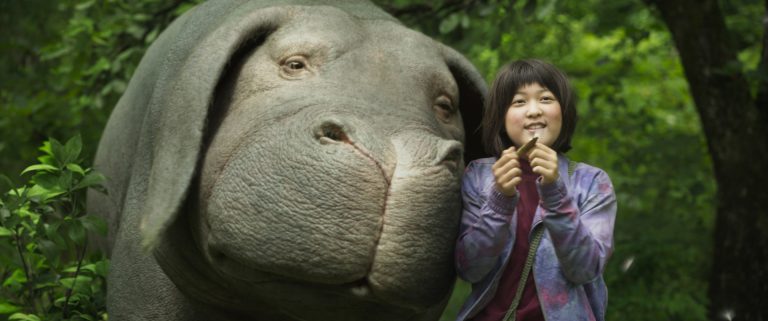 9 Reasons Why You Really NEED to Watch Okja
You know you've watched a REALLY good movie when you are still thinking about it days after you watched it, and when a friend invites you to watch it with them again you don't hesitate to accept. (Although next time I'll be sure NOT to wear mascara, because no one looks good with panda eyes!)
If you have Netflix and are yet to watch Okja, I highly recommend getting onto it stat. If you don't, find a friend who does and make a date with them to see it, or start your free trial today. But be warned, you will need snacks…and lots of them, and possibly a toilet break or two (especially if you are hitting it over a bottle of wine), because it has a running time of two hours.

Here's why I think you should pencil in some time for yourself, plonk yourself on the comfiest space on the couch or in your bed, and hunker down and watch Okja.
Okja is a Super-Cute Super Pig
You only have to glance at the trailer to see that Okja, the genetically modified Super-pig is going to steal your heart. She reminded me of a giant hippo crossed with one of my favourite childhood screen characters – Falkor from The Never Ending Story. I think has something to do with those expressive human-like eyes.
However, despite the main characters of this movie being a 14 year old girl and her ridiculously cute bestie, parents should be aware that this is NOT a suitable movie for children. In the interest of avoiding any spoilers, let's just say that I would recommend watching it first before allowing children to view it. It may be suitable for mature teens, but you'll be better equipped to make the call on whether your child is mature enough to handle the themes and bad language after seeing it for yourself.
Seo-Hyun Ahn Steals the Show
Whilst the young Korean actress Seo-Hyun Ahn is supported by a cast of Hollywood actors, her portrayal of 14 year old Miji and the special relationship she has with Okja will have you gripped from the get-go.
It Has a Bit of Everything!
It's a heart wrenching story that highlights how Capitalism and gross-consumerism is depleting the world resources, and questions the morality of genetically modifying living organisms and forces us to look at the way humans treat animals.
In an interview with Hollywood Reporter, director Bong Joon-Ho said:
'I want to show the beauty that can exist between man and animal, and also the horror between them.'
Despite the political undercurrent of the movie it also has moments of comedy, action-adventure and science fiction. But suffice to say, it's gonna get deep!
Jake Gyllenhaul as You've Never Seen Him
Move over Johnny Depp, there is a new hunk playing a weirdo!
If you are a fan of Gyllenhaal and you heard he was in this movie, you might be kind of surprised to see him playing the whacky Dr Johnny Wilcox.
But I think you're going to like it!
Tilda Swinton Plays the Role of Villain so Well!
As a huge fan of 'The Chronicles of Narnia' books when I was younger I couldn't wait to see  'The Lion, the Witch and the Wardrobe' movie. Although it has been 12 years since I watched Tilda Swinton play the role of the White Witch, it was great to see her once again portray the emotionally bankrupt, cold hearted villain in her role as Nancy Miranda.
Steven Yeun is Also in Okra
If like me you are having some serious withdrawals from The Walking Dead, you'll be happy to see Steven Yeun in Okja.
You WILL Cry!
I don't care who you are, if this movie doesn't move you there is seriously something wrong!
So go ahead, grab a BIG box of tissues and prepare for the torrential snot-storm. A good cry once in a while can be a healthy release, and you'll be able to take heart in knowing that your involuntary display of empathy means that at least you aren't a psychopath!
It May Just Help You With That Diet
Let's just say, whilst I continue to eat meat 4 or 5 times a week, I've been able to pass on the weekend bacon sandwich, for obvious reasons!
Okja Received a 4 Minute Standing Ovation
Okay, so don't just take my word for it that you have to see Okja.
At the 2017 Cannes Film Festival the Premiere of Okja received a 4 MINUTE standing ovation!!!
Have you watched Okja yet? I'd love to hear what you thought of it.