These Parents Have Shared the Most Hilarious Date Night Idea Ever!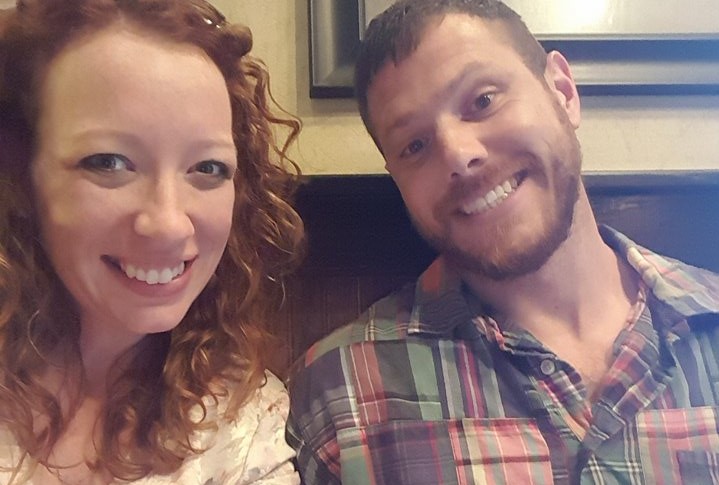 These Parents Have Shared the Most Hilarious Date Night Idea Ever!
If your relationship is anything like most, finding time to have a date night is hard enough, but coming up with something to do is even harder. Heading out to your local pub for a nice bistro meal and a couple of drinks just doesn't really sound very special, does it? Especially when date nights and baby sitters can be hard to come by.
One couple in the US have shared their idea for a memorable date night, and it is quickly going viral for all the right reasons. It is relatively cheap, very unusual, and a whole lot of fun!
Noel and Shane Pauley chose to have a date night with a difference. They set a budget of $10 each, then visited their local second-hand shop to select a complete outfit for each other. Once fully kitted up in their dashing new outfits, they went out for their date without saying a single word about their 'fashionable' new clothes!
Noel writes, "Tonight's date night was hysterical. We had $10 each in Goodwill to buy each other an outfit that had to be worn out." They purposely searched out silly outfits instead of their usual everyday fashion, and they really nailed it.
Noel explained their fabulous idea on her blog, Baby Bows and Bullets:
"Shane and I try very hard to be intentional with date nights. We have a baby girl and it is so easy to get wrapped up in her and her cuteness. So, in an effort to keep our marriage first, we try to go on a date night one night a week.  And we try to make them fun!"
She went on to explain the rules of their #goodwilldatenight
Rule One: You each get $10 in Goodwill to shop for the other person and they have to wear what you pick.  This was so much fun.  We found some crazy stuff in Goodwill and made each other try on outfits until we found the perfect one.  This cued the insane laughter from the start of the date night.  My husband is absolutely goofy so as you can imagine I tried on some CRAZY outfits.  We ended up only spending $13 for both masterpieces.
Rule Two: Once you leave Goodwill, it's like fight club, no one talks about it.  We had to resume date night as normal and pretend like we had no idea our outfits were off the wall.  We went to Longhorn for dinner so of course we had to wait for a table.  The minute we got out of the car we had to put on our game faces.  People were snickering as they walked by and we got a lot of side eye from the hostess.  Again, to most people's surprise, NO ONE said a word to us about our outfits.  Everyone just looked and laughed behind our backs I'm sure.
Rule Three: You have to pick fake names and go by them all evening.  This didn't start as a rule but after we saw the outfits we knew it had to happen.  When I walked out of the dressing room Shane said "Ethel get your choir book and come on" and from that point on I was stuck with Ethel.  And really, who wears more plaid than a "Roger" which I affectionately shortened to "Rog" in front of our waiter.
We're not the only ones smitten with the idea – their post has quickly gone viral because it is quite ingenious and absolutely hilarious!
The couple are astonished at just how fast their idea has spread and have even been contacted by the restaurant complimenting them on their awesome idea.
Noel offers a final piece of advice to all the couples out there considering shopping at an op shop for their next date night:
"I hope all you couples actually do it. It has brought us so much laughter still. Make some memories together outside the norm!"
Great advice!
What do you think? Is this something you could do with your partner for your next date night?
Source: Facebook/Noel Pauley