Have Your Say: Is it Child Abuse to Pierce a Baby's Ears?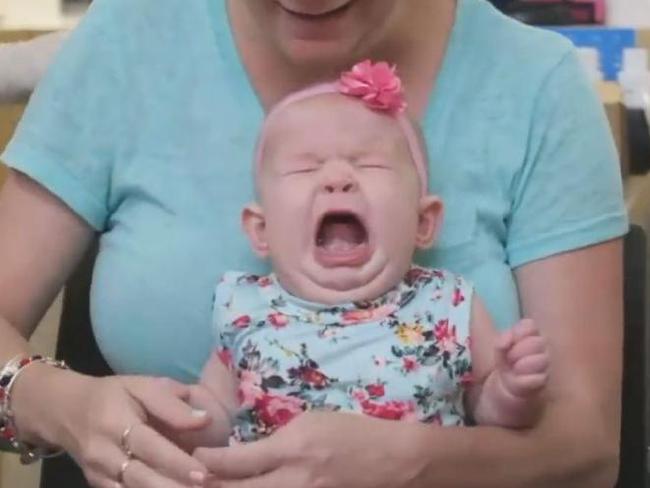 Have Your Say: Is it Child Abuse to Pierce a Baby's Ears?
I remember like yesterday what it felt like when I had my ears pierced. I was 13 years old and it was a birthday present. My mum and I both got them done together. I had it done with the guns and I was really, really surprised by just how much it hurt. It was sharp, intense pain and then the burning lasted for hours afterwards. Then there was the discomfort of constantly turning them and disinfecting them and breaking up the scabs as they healed.
And it is these memories that are driving my feelings and opinion as to whether or not it is abusive for a parent to pierce the ears of their sweet, innocent, trusting babies. I say yeah, it is.
For one, they aren't asking for it. They don't know earrings exist. They have no desire to be put through ANY discomfort, pain or risk of infection (or tearing the things out accidentally by inquisitive fingers). It is their parents who want "the look". Whether it's to make them look more feminine or in some misguided thinking that it won't hurt them as much because they won't remember(?), I don't know.
What I do know is that it should be up to the child to ask for this, when they are old enough to even know whether or not they WANT it. And any parent who thinks otherwise is delusional. Because, seriously – tattoos are trendy now – why not get one of them while they're little?
And while we're at it, can we not please not compare this to circumcision? Whilst there are parents that get that done for the aesthetic value, there are also a whole host of people who do it for cultural, hygiene or medical reasons and is a completely different debate for another day.
Just watch this video and see the look of shock in this poor baby's eyes and listen to her scream and tell me this isn't mean and unnecessary.