51 Books Kids Love to Read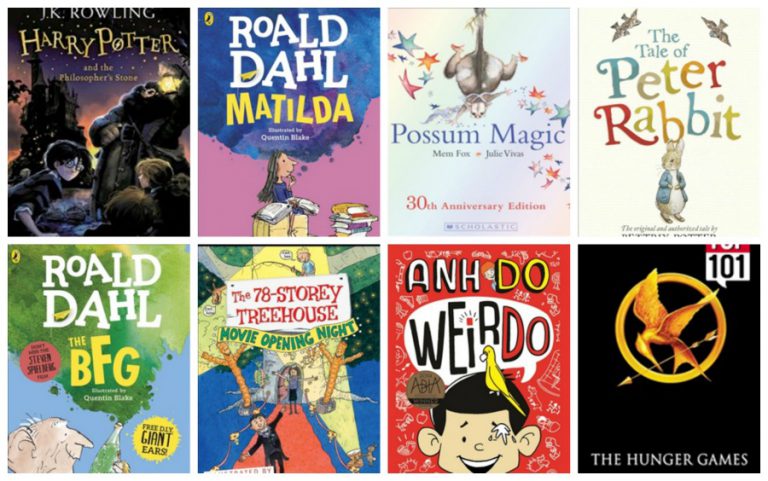 Dr Seuss once said, "The more that you read, the more things you will know. The more that you learn, the more places you'll go."
Reading is a pleasure for adults and kids. Research has shown that reading to a child from a young age helps them succeed and do well at school.
Australia's leading bookseller, Dymocks, has just announced the top 51 books for kids as voted by the members of their Booklovers club.
Over 26,500 votes were counted as part of the survey to define children's most loved books.
The Harry Potter series took out first place from the survey. Imogen McNamara, Dymocks Category Manager, said "The Harry Potter series has a special place in the hearts of children, coming in at first place six times over the last eight years. The enduring popularity of JK Rowling's characters shows no signs of slowing".
Dymocks has sold over 75,000 copies of the recent release, Harry Potter and The Cursed Child since the end of July.
"We are already taking pre-orders for JK Rowling's screenplay of Fantastic Beasts and Where to Find Them (Nov pub) which is top of many fans' wishlist this Christmas." Said Ms McNamara.
Andy Griffiths and Terry Denton's madcap Treehouse series also got a number of votes coming 8th place, with Jeff Kinney's Diary of a Wimpy Kid series coming in at no. 17. Ahn Do's Weirdo series came in at number 35.
Kids love stories that are funny and humorous, so it's no surprise these books made it in the top 51.
Books that have been turned into feature films also made it in the top 51 including Tomorrow, When the War Began (no. 39), Hunger Games Series (no. 10) and the Divergent series.
The Tale of Peter Rabbit came in at number 23 and is meant to be released as a movie in 2018.
Fifteen Australian authors made the list. Mem Fox's Possum Magic (no.7) and Where is the Green Sheep (no.9) were included.
Roald Dhal also had two books included, Matilda (no.3) and The BFG (no. 4).
The classics stand the test of time from childhood to adulthood and it's no surprise they appeared in the top 51 list.
The full compilation of books can be found here.
What was your favourite childhood book? Is it part of the top 51 list?
Disclosure: There are affiliate links on this post. Should you choose to purchase an item, we will receive a small commission at no extra cost to you.