Witches Finger Cookies Recipe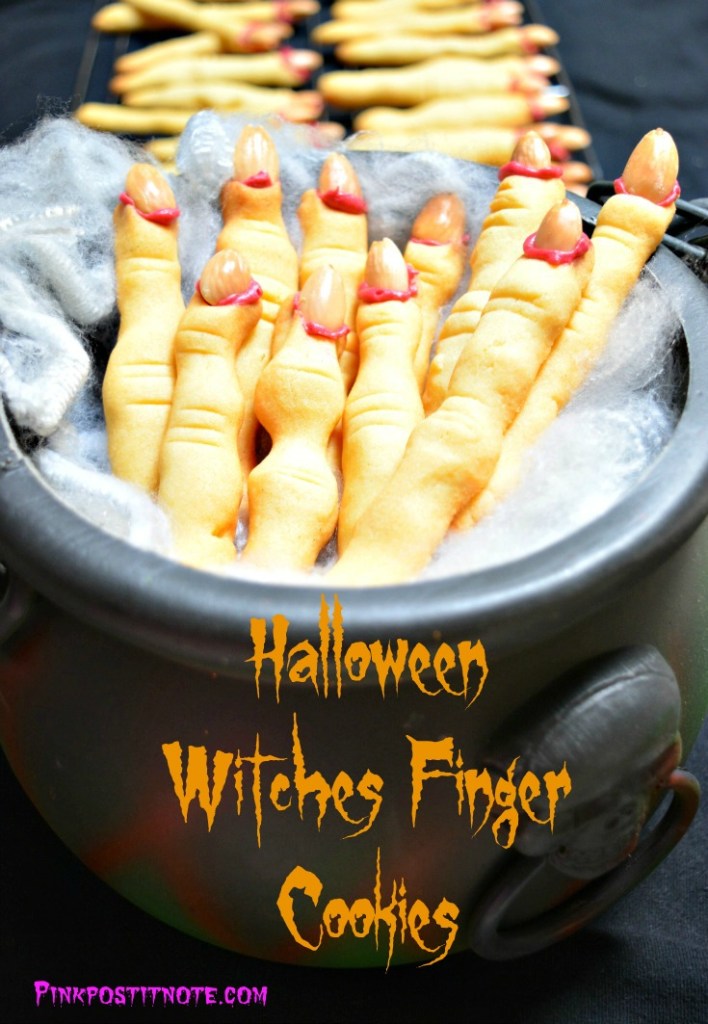 Witches Finger Cookies Recipe
Halloween is rapidly approaching and if you or the kids are having or going to a Halloween party these Witches Finger cookies are the perfect thing to have on the table or bring along for the host. I always make these a few weeks in advance and freeze them.
They are so creepy looking it's been hard to convince guests to try them but after a whole lot of alcohol, people get brave and they are devoured. They are a simple shortbread dough spiked with a hint of almond flavour which you can substitute for vanilla bean or any essence you love. The nails are almonds and the blood is red icing.
The dough is very buttery and sticky to work with so keep it in the fridge for 20 minutes or so before you start and then firm them back up again in the fridge before they go in the oven. Make them a lot skinnier than you think because they do puff up a fair bit.
The almond 'nails' are added prior to baking and then I gently remove them, add in the red icing and pop the nail back on so it looks more hideous and sticks better.