Floyd-Henry is a Little Legend – He Will Not Be Hidden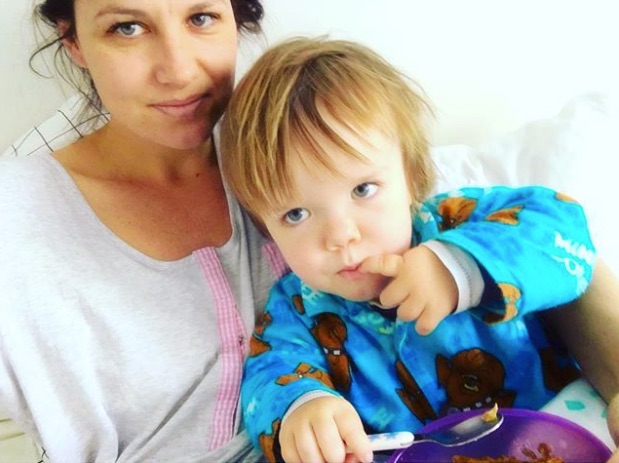 October is dwarfism awareness month.
Sadly, dwarfism is largely misunderstood by the majority, but one beautiful family from NSW are taking steps to change that. On the 20th december 2013, Jade and Ross Morley received the news that their 5 month old baby Floyd Henry had a rare bone growth disorder known as Achondroplasia.
As the couple explains on the Floyd-Henry Morley Facebook page 'Achondroplasia is a bone growth disorder that affects the long bones of the arms and the legs. Those bones in particular do not grow as efficiently as ours do which leads to a shorter stature. In short Floyd has Dwarfism.'
Our journey from The Morleys on Vimeo.
The couple broke the news to their family and friends with this beautiful video, which has since gone viral.
Some Dwarfism types are recessive (carried within the parents genes), others are what are called "spontaneous mutations at conception". This is Floyd's type, and the likelihood of it happening to us is just as likely as it would be, to happen to anyone.
Whilst Jade describes the initial devastation she experienced after Floyd-Henry's diagnosis on her blog, the couple have since come to terms with their son's condition and are passionate about raising awareness.

Floyd-Henry (centre) with his younger twin siblings Harrison and Cleo
"Floyd is the most caring, kind friendly child. He constantly giggles and laughs and is always taking care of his brother and sister," Jade told us. "He has no idea he is different yet but we hope that he will always be as happy as he is everyday…we tell him how strong and kind and how proud of him we are. He makes us better people and I want to make the world a better place because he is in it."
"Just remember, he is just small. That is all."
You can follow this incredible family's journey on the Floyd Henry Morley Facebook page, website or Instagram @jade_audrey_love
If you have any questions about Floyd-Henry please ask us. We love our little boy so much and want as many people as we know to know how special he is and to do that, we want you to come and say hi. Don't be afraid to ask us anything you want to know. Just remember we are learning too!