7.3 Magnitude Earthquake Kills At Least 4 People In Nepal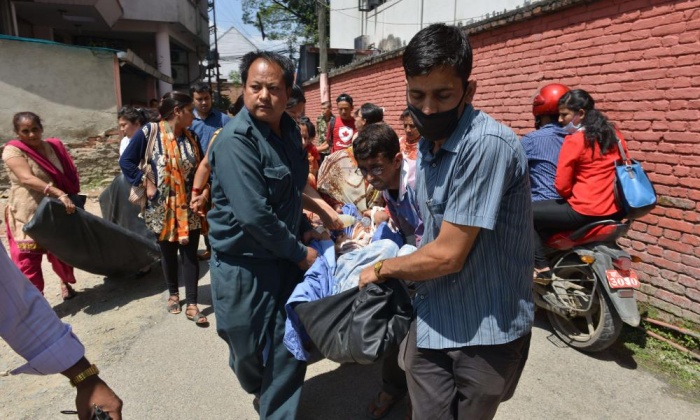 A major 7.3 magnitude earthquake has hit Nepal with early reports that at least 4 people have been killed. The earthquake struck near the Mount Everest base camp about 5.30am AEST. The fault line was reportedly 19km below the surface.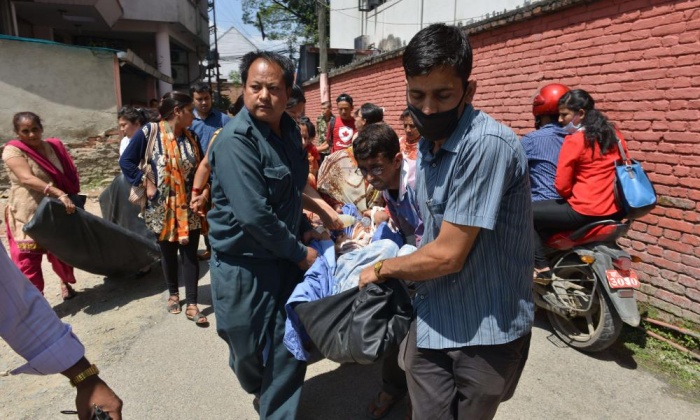 Image: The Guardian
The deaths reportedly occurred in the small remote town of Chautara after several buildings collapsed. Search and rescue teams have already begun searching through the wreckage and collapsed buildings. Chautara had recently become a central hub for humanitarian aid workers who were using the small town as a base to reach areas further into the countryside. The Norwegian Red Cross who had set up a 60 bed hospital in the town were already reporting new patients.
The 7.3 magnitude quake was followed by 2 major aftershocks – measuring 5.6  and 6.2 in magnitude. There have been a total of 6 major aftershocks.
In Kathmandu, doctors and patients at the hospital ran into the parking lot as the earthquake hit, with strong shakes felt across northern India. Landslides have been reported near Kathmandu, as have avalanches near the Mount Everest Base Camp.
Image: BBC News
The most recent earthquake follows the devastating 7.8 magnitude quake that hit Nepal on April 25, killing over 8150 people and injuring more than 17,800. The people of Nepal have pleaded for international aid, humanitarian workers and medical experts who can assist in treating the injured, as well as helping to provide shelter to the hundreds of thousands of Nepalese who have been left homeless. Landslides and heavy rain have led to blocked roads, making it virtually impossible for help to reach remote areas.
Communications are currently intermittent on the ground and aircraft are reportedly being diverted to Indian airports.
Image: ABC News
This recent earthquake is set to stretch the already limited aid and relief teams that have been working tirelessly on the ground since the devastating April 25 quake.