ALDI Nuggets Go Viral So Best You Stock Up!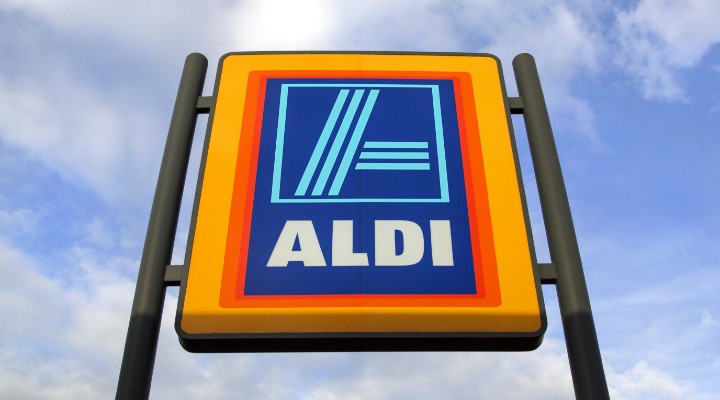 ALDI Nuggets Go Viral So Best You Stock Up!
Aldi's plant based nuggets are that good that you'd better stock up before they fly off the shelves. You've been warned!
Whether you're a vegetarian or not, you may want to consider eating less meat seeing as climate change is a real worry for the planet. Experts say that reducing our meat consumption is great for the environment. And seriously, if that means eating more of these delicious plant based chicken nuggets then 'bring it on!'
People are going crazy online raving about Aldi Plant Based Nuggets. One such person is social media influencer Emily Claire Webster who shared the news with her 10,000 followers. With over 2000 views and growing parents are super excited to have them back in stock.
"Just tried these and a big fan and my 6yr old daughter is the world's fussiest eater and loves them. Thanks Aldi," mum Vanessa wrote on the Aldi Lovers Australia Facebook page.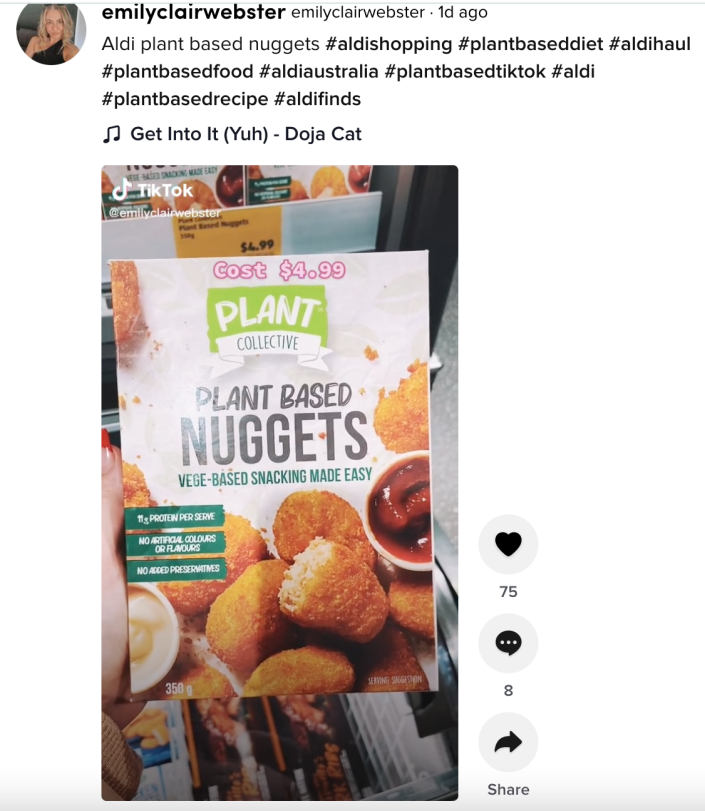 "The kiddies and I tried these tonight. Would say maybe an 8/10 probably as good as a plant-based nugget can get. The plant-based chicken filling was a bit weird of a texture… Like a soft & squishy feeling, kinda like a thick cooked paste (I don't know how else to describe it)," another mum added on the Aldi Mum's Facebook page. "Kids ate them, because you know, nuggets," she added.
The best part is they're only $4.99 for roughly 15 nuggets. And I can personally vouch for how delicious they are! In fact I had to keep reassuring my vegetarian husband that there was NO meat in them. They taste that real!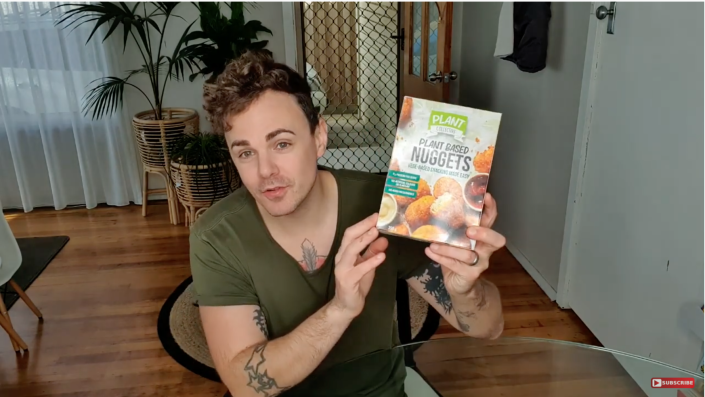 That Vegan Dad Jack Rock also did a taste test of the nuggets on his YouTube channel. "These are by far, definitely the best vegan-friendly 'chicken' nuggets you can get!" he told his 1,670 subscribers. "It is unbelievable how delicious these are."
PETA (People for the Ethical Treatment of Animals) also approves of the vegan products from Aldi, awarding them with a Top Grocer Award for their wide variety of vegan foods.
So what are you waiting for? Vegetarian or not you MUST try these! You're welcome!
Images: TikTok and YouTube