Amid Coronavirus Shortages, Arcade Stocks Claw Machines With Soap, Toilet Paper and Hand Sanitiser
Amid Coronavirus Shortages, Arcade Stocks Claw Machines With Soap, Toilet Paper and Hand Sanitiser
Yes, it has finally come to this. An arcade in the UK has stocked their claw machines with most highly prized must-have items of 2020 — toilet paper, soap, and hand santiser.
Forget Skill Testers chocked full of Frozen merch, fun-size chocolate bars and random plushies, shit just got serious.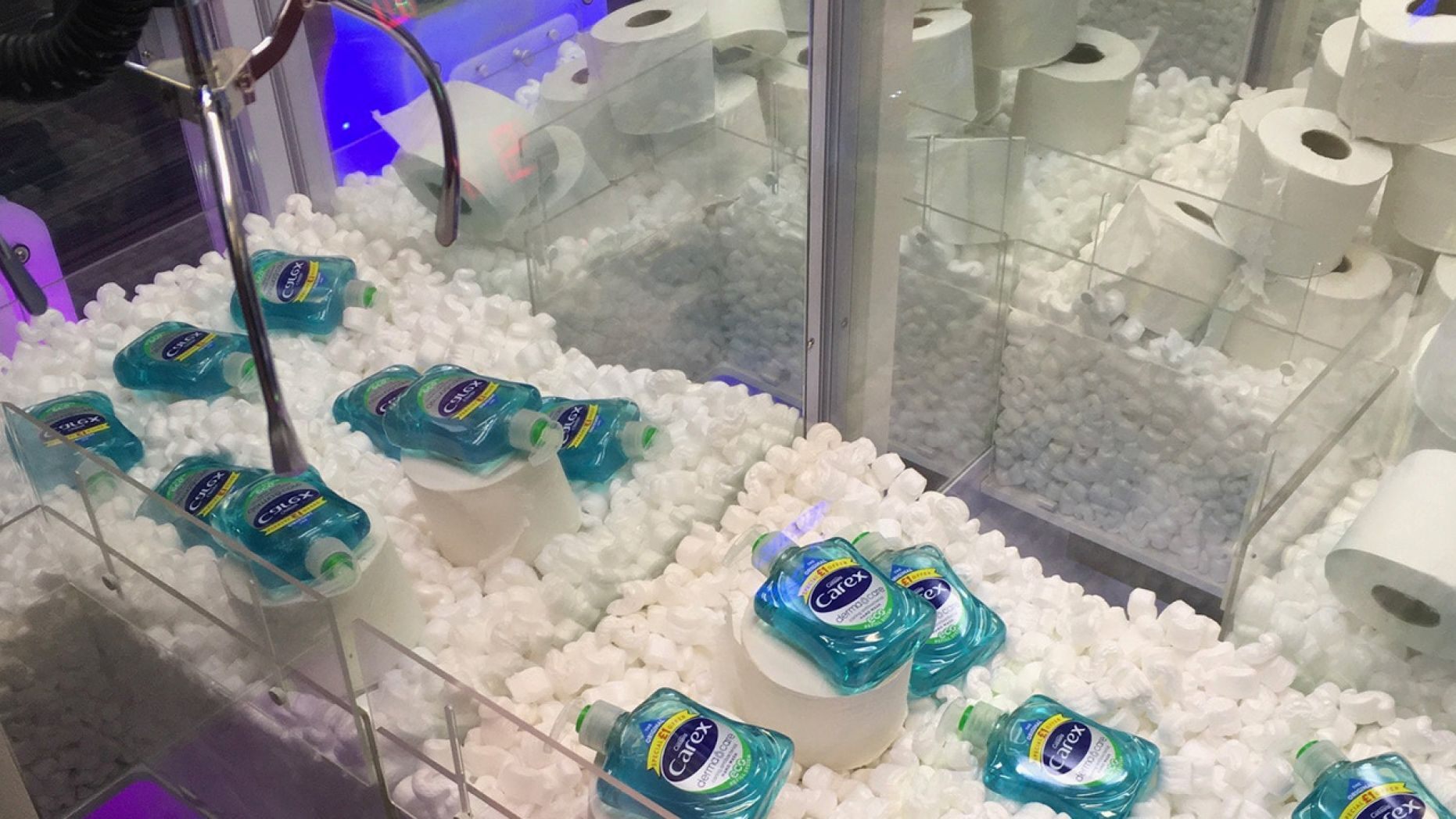 Arcade owner Rob Braddick was recently struck with inspiration while wandering the empty aisles of his local supermarket toilet paper section. What could be a more desired item to win than a roll of poo tickets?
The Devon-based entrepreneurial owner of Ho Barts Amusement Arcade swapped out most of the toys that filled his claw machines with loo paper, as well as bottles of hand santiser and bars of soap. Because why not?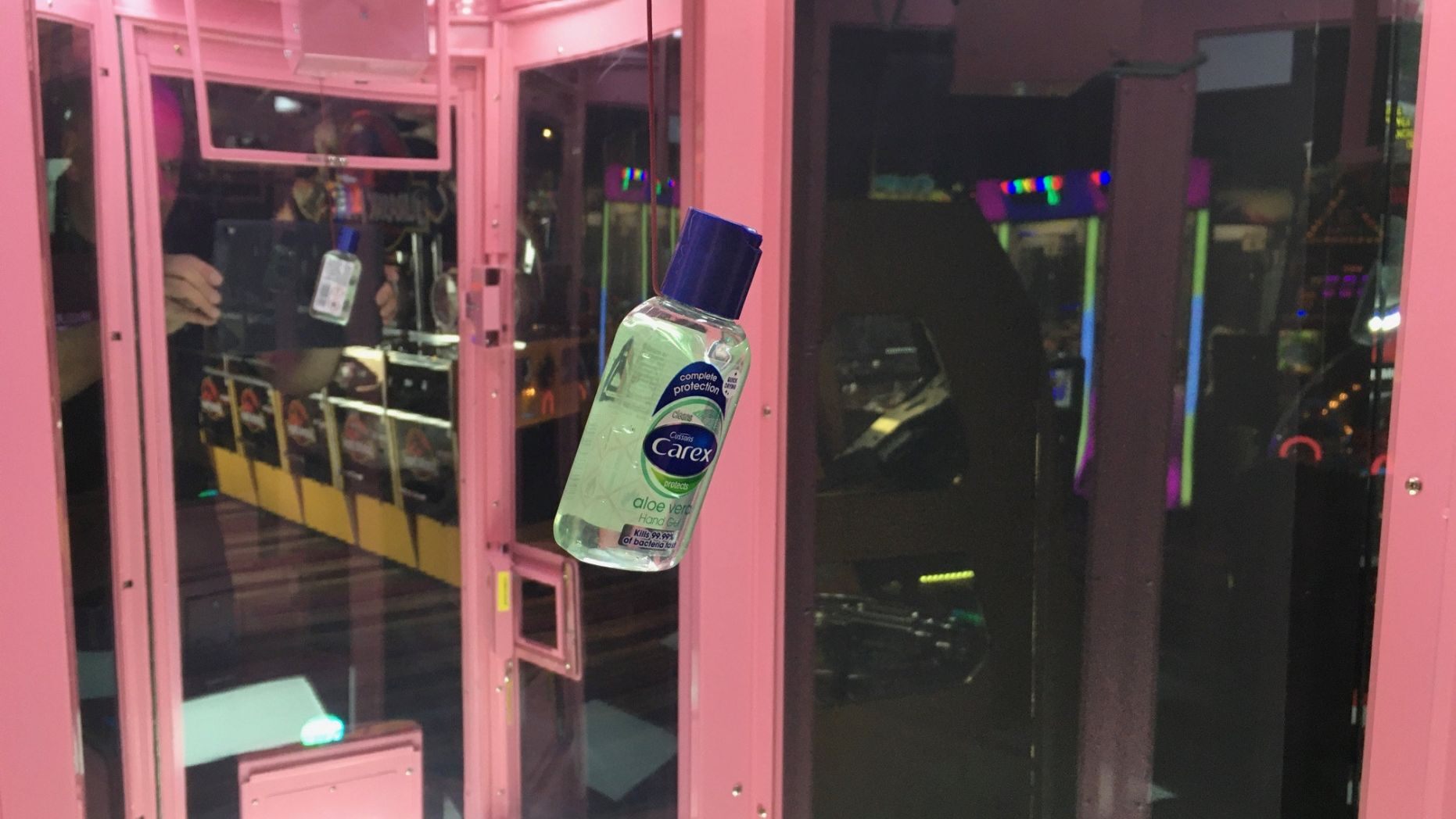 "We also have a large machine that used to have a Spider-Man doll, but now there is a large Carex soap in there — that's the Rolls-Royce of hand sanitiser," Braddick has said of the new prizes.
"We test it, it's possible to win them but it is hard. We've had people coming in to have a go but I don't think anyone has won yet," he said proudly. "It's been a bit quiet so far but I think people will start coming in to have a look."
It's not the most heinous of ways to profit amid the Coronavirus hoarding craze — my local dollar store is selling 4-packs of budget 2 ply overseas-sourced toilet paper for $4.95 a pack — but it certainly is up there with the craziest.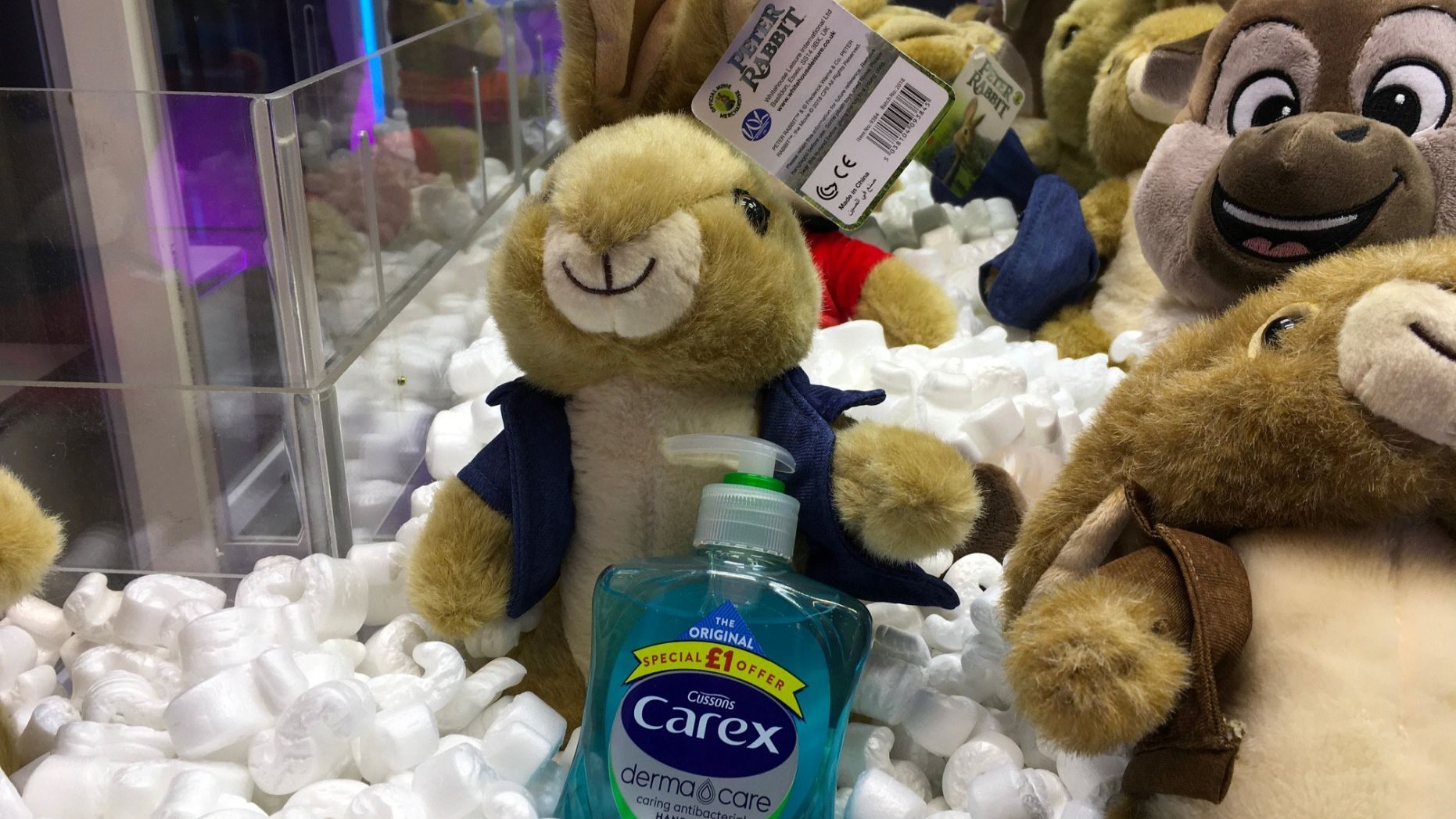 In other news, strip clubs in Las Vegas are luring customers in the doors by giving away 50,000 face masks and bottles of hand santiser.
Every little bit helps, I guess!