Creepy Guy Asks Woman to Send Him Nudes, She Responds With Pics of Her Husband's Sexy Bum Instead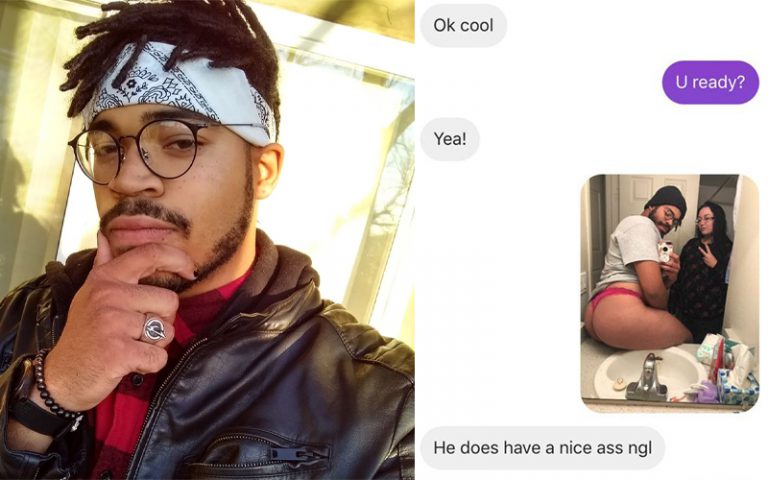 Creepy Guy Asks Woman to Send Him Nudes, She Responds With Pics of Her Husband's Sexy Bum Instead
There are many ways to shut down a creep harassing women for nudes, but this might be the best one we've come across yet!
Last month, Morgan Currington received a random message from a stranger via her Instagram account. The man immediately came right out and asked if she would sell nudes to him. After being declined, the creep continued to ask Morgan until she and her husband Jordan came up with a fun way to mess with him.
The couple shared their hilarious encounter on social media where it has been liked and shared nearly two hundred thousand times.
"So last night my wife got some creepy ass messages on Instagram, so we decided to have a lil fun. Thanks for the $25 bud!" Jordan captioned his post.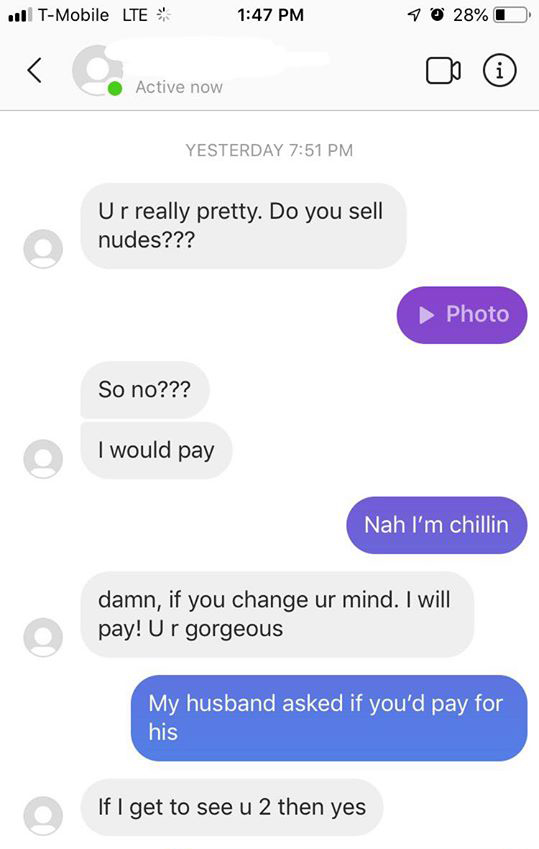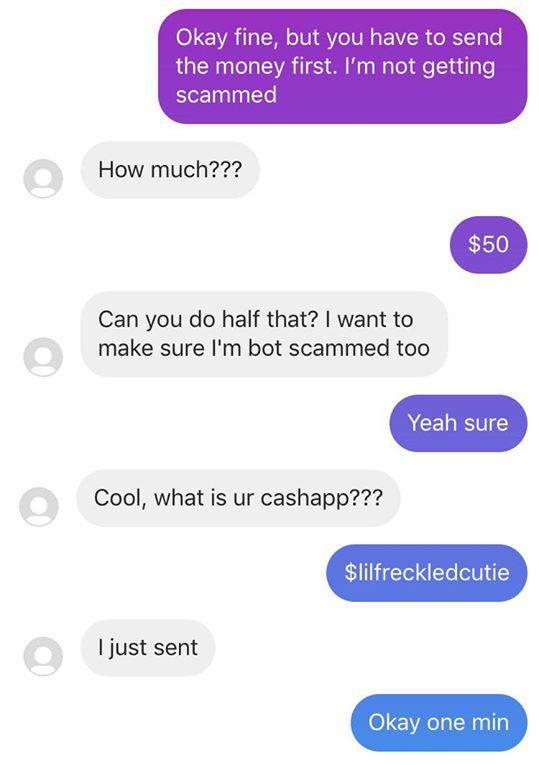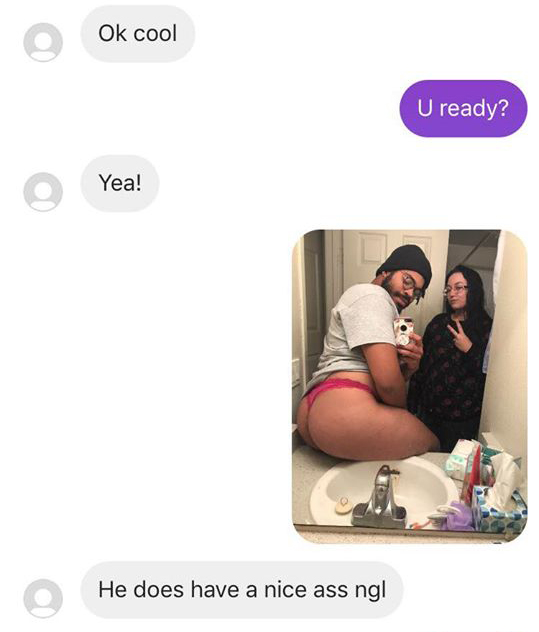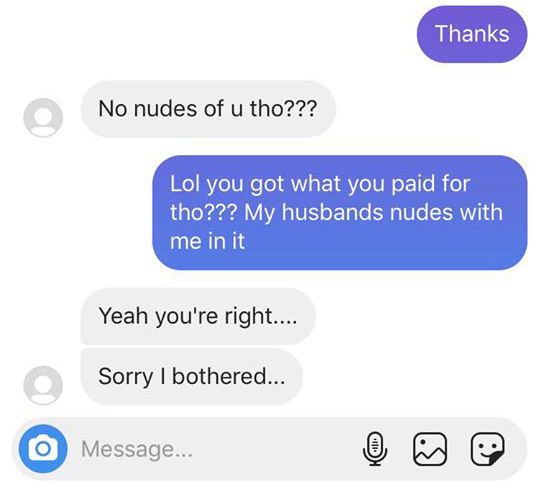 Damn, son! Jordan is really rocking that hot pink lacy g-banger, don't you think?
Perhaps the creep will think twice before offering to buy nudes again next time. Or maybe he'll just save this pic of Jordan's juicy arse and admire that for a while instead?
Either way, well played you two!